The Truth About Gloria Estefan's Red Table Talk Spin-Off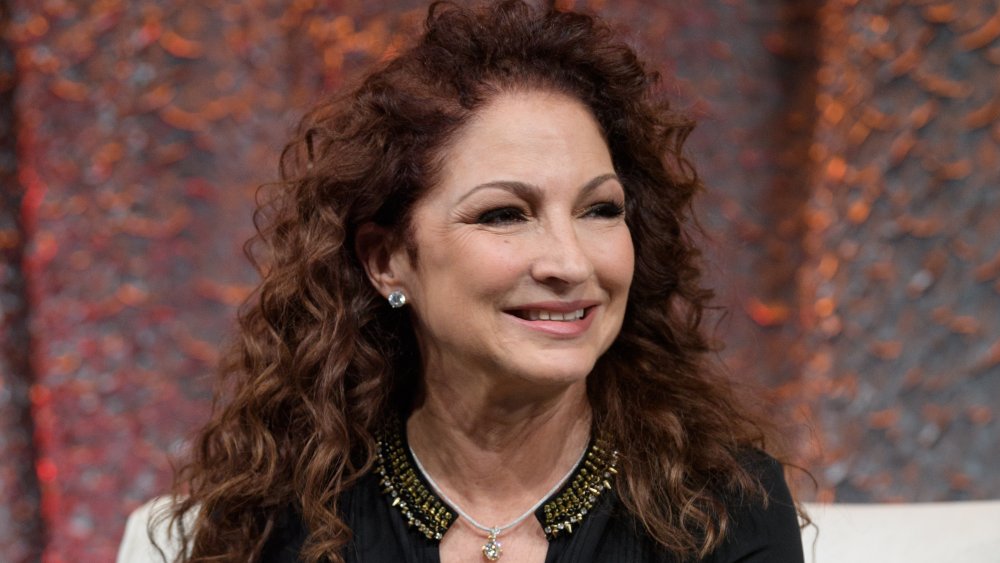 Jason Koerner/Getty Images
Singer Gloria Estefan is following in Jada Pinkett Smith's footsteps and starting her own Red Table Talk spin-off. Red Table Talk: The Estefans will air on Facebook Watch, just like Pinkett Smith's original. We won't reveal all of the details just yet, but the Daily Mail did confirm on Oct. 5, 2020, that the Estefan version will be a similar format to Pinkett Smith's. Estefan will sit down with her daughter, Emily, and her niece, Lili, and talk about important issues. Pinkett Smith is frequently joined by daughter Willow Smith and mother, Adrienne Banfield-Norris, to tackle personal and universal problems.
Although Estefan is a powerhouse, some might be wondering how Estefan version of the show could ever compete with Pinkett Smith's. Despite only premiering in 2018, Red Table Talk became a cultural phenomenon, reaching a fever pitch when Pinkett Smith sat down with Jordyn Woods and got candid about her relationship with Tristan Thompson. For the uninitiated, Woods was Kylie Jenner's best friend, finding herself in a media firestorm when she admitted to finding herself in an appropriate situation Khloe Kardashian's then-boyfriend, as Woods revealed during the episode. Red Table was the only time she addressed the issue publicly. More recently, Pinkett Smith made headlines for her frank discussion with husband Will Smith about loyalty and marital longevity. During the interview, Pinkett Smith confirmed rumors that she was involved in an "entanglement" with August Alsina when she was separated from Smith.
Despite the success of Pinkett Smith's widely-viewed episodes, Estefan joked to the Daily Mail that the show won't explore any "entanglements." So what can viewers expect?
Gloria Estefan will tackle new issues
Gloria Estefan may not be revealing any "entanglements" on Red Table Talk: The Estefans, but she will be spilling some tea. 'We talk about a lot of things that have never been talked about and that our fans absolutely do not know, that's for sure," she told the Daily Mail, adding, "There will be revelations but it's different experiences. Jada's background is not what we lived through, we lived through different things."
Estefan, Lili, and Emily will address various issues, including politics, sexuality, and mental health, per Entertainment Tonight. And with a presidential election just around the corner, they are passionate about inspiring Latinos to vote. "In the last election, 46% of people didn't vote — a lot of them very young — so I think it's crucial that anyone who has a voice at least try to remind people to vote," Estefan told the outlet. "That is our responsibility, particularly in this election, to make sure that our vote is counted."
The three generations of Estefans plan to tackle more personal issues as well, with the premiere episode offering an in-depth look into the end of Lili's 25-year marriage to Lorenzo Luaces. Upcoming episodes will also touch on Estefan's traumatizing bus accident and Emily's experiences dealing with homophobia within the LatinX community, ET noted.
The Estefans want the show to feel at once personal and universal, just like Pinkett Smith's. "We're connecting to something real," Emily told NBC, "My mom will always say, you can't fake real."