Inside The Feud Between Kaley Cuoco And Margot Robbie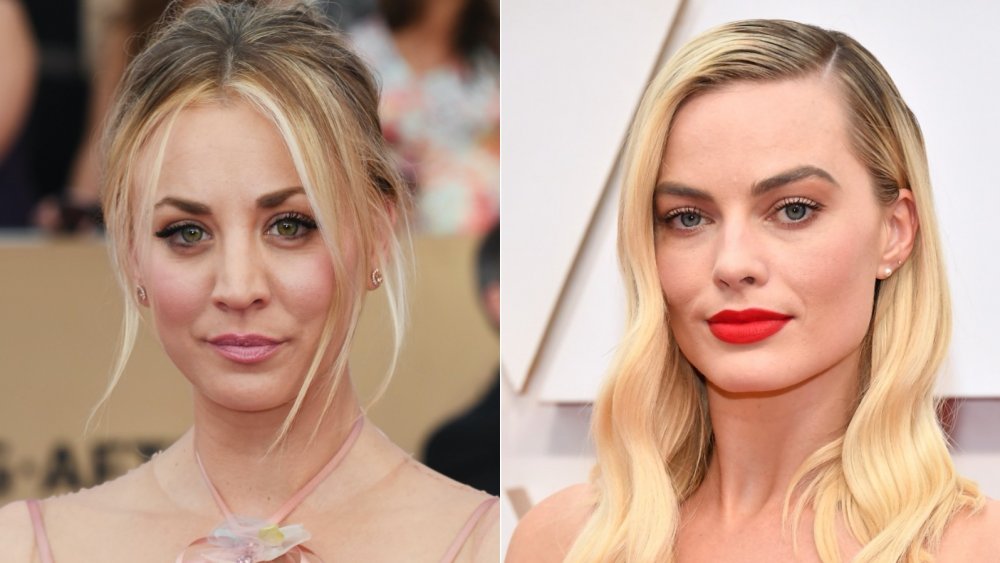 Alberto E. Rodriguez, Amy Sussman/Getty Images
Is there a Batman v Superman-level rivalry going on between actresses Margot Robbie and Kaley Cuoco? Australian A-lister Robbie, who graced the silver screen in blockbusters like Wolf of Wall Street and I, Tonya, gained even more star power when she became the first actor to bring the DC comic book character Harley Quinn to life, in the live-action sense. Robbie portrayed the devious, pig-tailed super-villain in 2015's Suicide Squad alongside actors Jared Leto and Will Smith and reprised the role in the spin-off, Birds of Prey, in 2020. Robbie flew home with a $9 million paycheck for the flick, according to NME — her net worth is $26 million — as the film grossed $201 million globally, per Box Office Mojo. Clearly, Robbie's portrayal of Harley Quinn put her in the pantheon of Hollywood A-listers-turned-DC moneymakers alongside Joaquin Phoenix and Gal Gadot. But has that big-screen success made a certain Big Bang Theory alum jealous?
Cuoco, who wrapped her mega-successful CBS sitcom in 2019 — and whose net worth $100 million is nothing to sneeze at — is the latest star to voice Harley Quinn, doing so in the eponymous animated series, which premiered in 2019. So both blondes have played or voiced the comic book figure. Since then, there have been rumors that the two stars have butted heads, with Gossip Cop claiming neither actress would agree to appear at Comic-Con together. Hmm... Is that really the case? Here's the truth behind Robbie and Cuoco's alleged feud.
Kaley Cuoco had a one-word response about the Margot Robbie rumors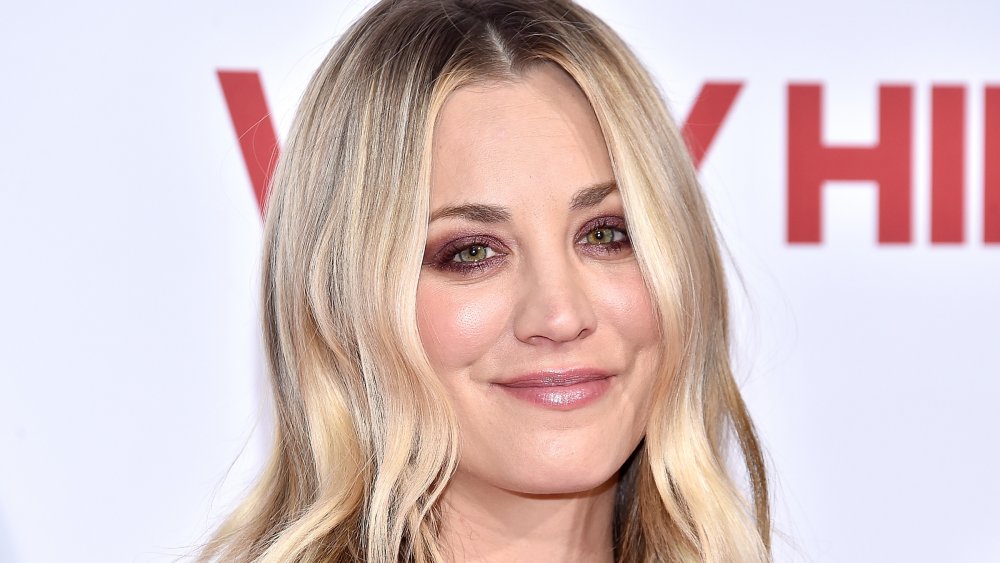 Mike Windle/Getty Images
So does this supposed beef between Margot Robbie and Kaley Cuoco actually exist? After all, they're both playing different versions of the same comic book character. Apparently not, and Cuoco put those rumors to sleep in the most hilarious way. In July 2020, the Big Bang Theory star shared the screenshot of an article titled "Kaley Cuoco, Margot Robbie trash talking each other after portraying Harley Quinn?" to her Instagram story, per Metro. She captioned the photo with a simple "LOL."
"There have been so many Harley Quinns, and obviously with Suicide Squad Margot was playing her so incredibly well and so specific, that I didn't want her to sound like anybody else," Cuoco told Entertainment Weekly in February 2020, further squashing those rumors and discussing her take on the character. For her portrayal, Cuoco decided to switch up her accent. "I think it's gonna be silly if we pretend it's anything other than Kaley playing this role. So it really just became mostly me screaming."
Clearly, Cuoco has nothing but respect for Robbie. Yay! Additionally, in April 2020, Cuoco did more than just shade the press on Instagram. She posted a selfie wearing a Margot Robbie-as-Harley Quinn t-shirt, captioning that Instagram story "another fabulous delivery" and tagging the Aussie star, presumably having just watched 2020's Birds of Prey (via Metro). There are plenty of celebrity feuds to chew on these days but, thankfully, these two talents are not one of them.