Is Kamala Harris Friends With Katy Perry?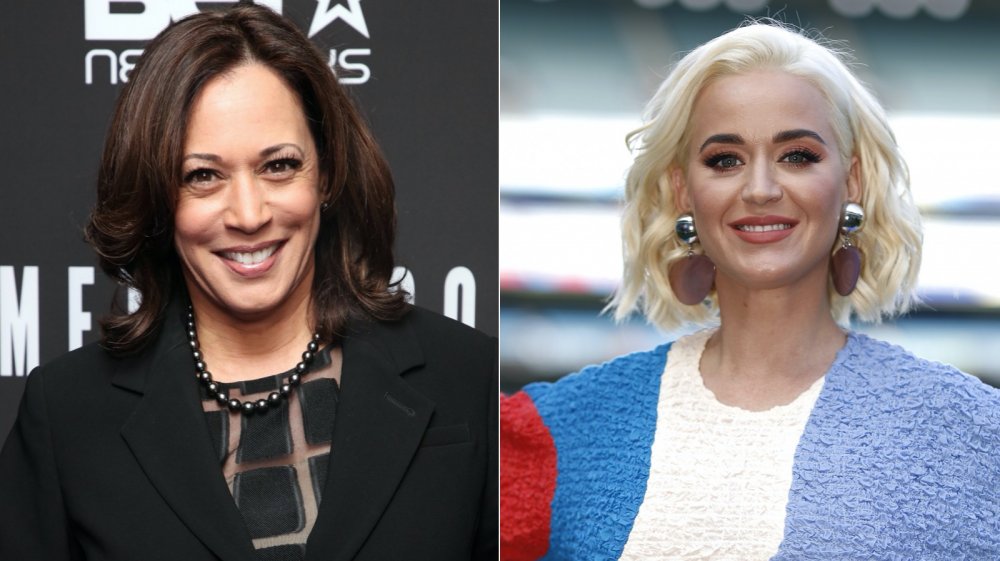 Robin L Marshall, Ryan Pierse/Getty Images
Some things just go better together. Peanut butter and jelly, marshmallows and a campfire, and yes, pop princess Katy Perry and Democratic vice presidential pick Kamala Harris. While their friendship may seem random at first, rest assured, the ladies have a loads of chemistry!
As reported by ABC News Radio, the masses first learned of the odd pairing after Perry penned an Instagram post praising Democratic presidential nominee Joe Biden for tapping Harris as his running mate. "I've had the privilege of getting to know @kamalaharris over the years and @joebiden choosing her as his running mate is already a testament to his decision making: Kamala is exactly the kind of leader WITH experience we desperately need right now," Perry gushed about her friend. "She's the type of person willing to put in the WORK to make our country better. Less than 3 months until Election Day. LET'S DO THIS YA'LL," Perry added.
But just how far back does this unexpected friendship go? Keep reading after the jump to find out!
Katy Perry's friendship with Kamala Harris has withstood the test of time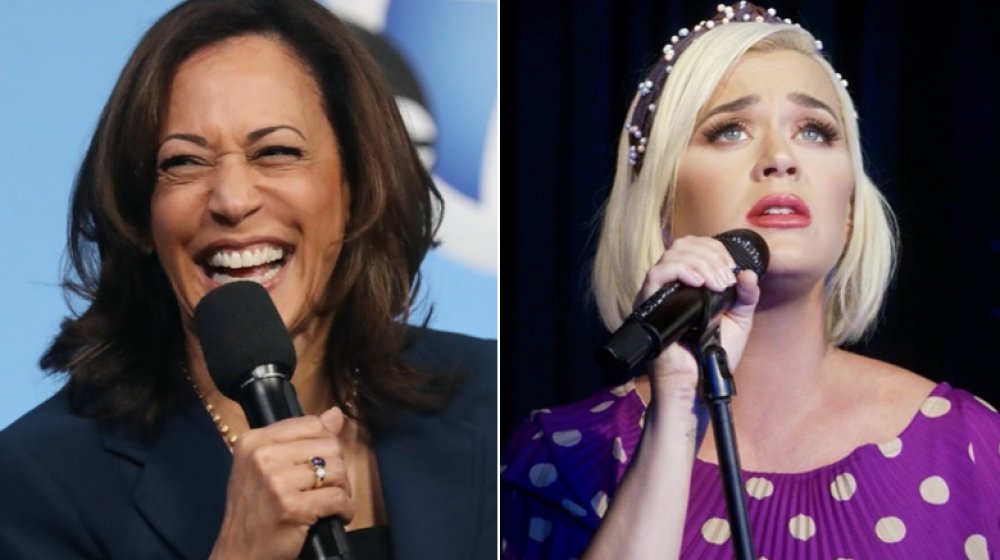 Mario Tama, Getty Images/Getty Images
Along with the now-famous Instagram caption, Katy Perry shared a series of photos of herself with Joe Biden's running mate Kamala Harris. In each photo, it's evident that the "California Gurls" singer's friendship with the potential vice president has withstood both the test of time and Perry's many different hairstyles. In fact, it's apparent that the friendship was brewing even when Perry was rocking a long, dark, sleek style. (Think: Morticia Addams vibes, but make it fashion.)
In another photo, the famous singer is sporting a short, wavy blonde bob and donning a whisper pink dress. In another photo fellow pop singers Ariana Grande and Demi Lovato are also front and center in the photo op with the politician. Perry also shared a campaign photo of both Harris and Biden with a call to action that read "Text READY to 30330."
While it still remains to be seen whether or not Perry's political pal will be spending more of her time at the White House in 2021, we're fairly certain that, no matter what, the bond they share will remain as tight as ever!