Details About Kamala Harris' Childhood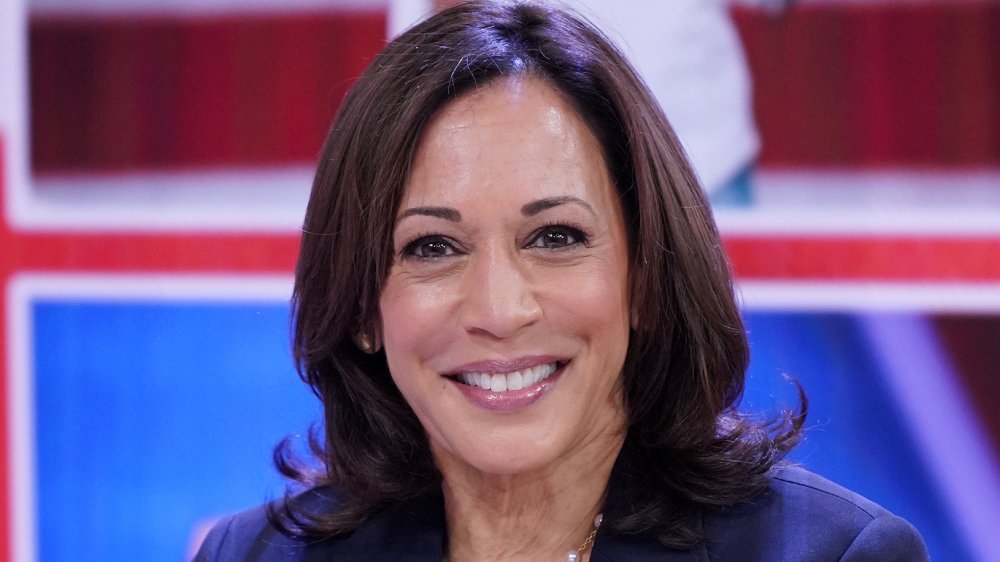 Alexander Tamargo/Getty Images
We may receive a commission on purchases made from links.
Kamala Harris has been a rising star in the Democratic Party for years. She took her political career to the next level with a bid for the White House ahead of the 2020 presidential election. However, Harris dropped out in December 2019, citing depleted funds and rising expenses as the reason behind her decision, per NPR. 
"I've taken stock, and I've looked at this from every angle, and over the last few days, I have come to one of the hardest decisions of my life," she said in a video announcing her departure (via NPR). After dropping out of the race, Harris notably held off on endorsing another candidate until March 2020 when she finally revealed she'd be backing former Vice President Joe Biden.
Months later, Biden secured the Democratic presidential nomination and tapped Harris as his 2020 running mate. At the time, some voters weren't excited about Biden. As an older white man and life-long politician, he represented more of the same, which is why it wasn't surprising that he chose Harris as his running mate. Harris is nearly two decades younger than Biden and President Donald Trump. Additionally, she is a woman of color and a California native, all of which checked Biden's lists of musts in a VP, according to CNN.
Harris' diverse background and unique childhood are not only a strong selling point as a potential VP, but were also catalysts for her decision to enter politics in the first place.
Kamala Harris' diverse childhood inspired her to enter politics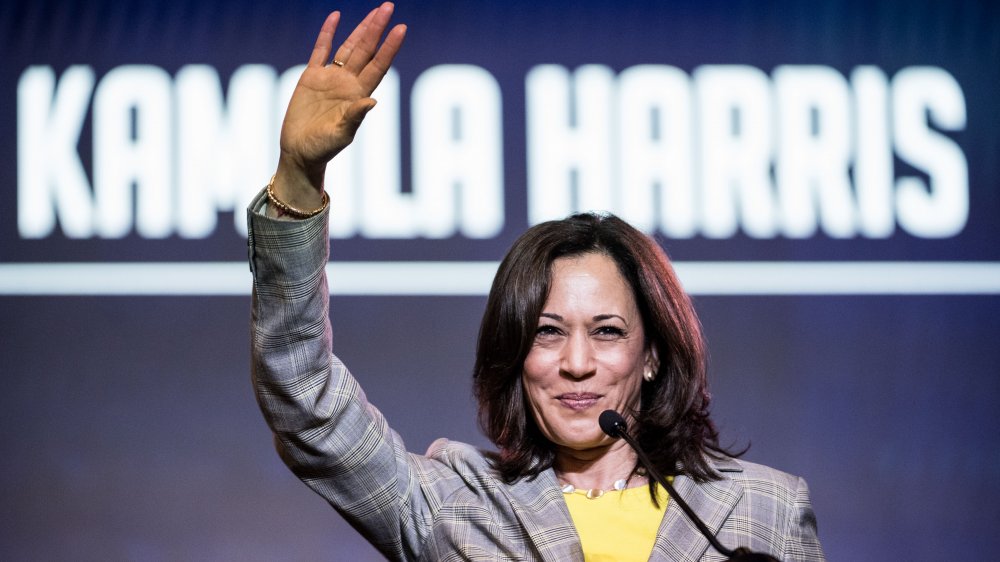 Sean Rayford/Getty Images
Kamala Harris was born in 1964 to Douglas Harris and Shyamala Gopalan in Oakland, Calif. Her mother was "a cancer researcher from India," while her father was "an economist from Jamaica," per Politico. Harris' parents divorced when she was just seven years old, per CBS News. In her memoir, The Truths We Hold, Harris explained, per CBS News, that while "her father remained a part of their lives, Harris and her sister lived with their mother." Still, she experienced a unique blend of cultures as a child. 
According to Politico, Harris regularly attended a Hindu temple with her mother and a Black Baptist church with her father. She also visited her family in India and Jamaica while growing up. Harris was reportedly heavily influenced by her time in India. Her grandmother, with whom she was very close, worked tirelessly for women's rights and her grandfather was a successful government official.
When Harris entered first grade, she was bused to a predominantly white school to help further integration efforts, which, at that point, had only existed for a few years, per The Atlantic. The pioneering experience, while not exactly easy, was a formative one. As part of an integrating class, Harris saw firsthand how laws and political activism could affect long-lasting change.
Harris explained the influence of her childhood in an interview with Good Morning America in 2019, saying (via ABC News), "I was raised that, when you see a problem, you don't complain about it, you go and do something about it."