Inside Joe Biden And Kamala Harris' Relationship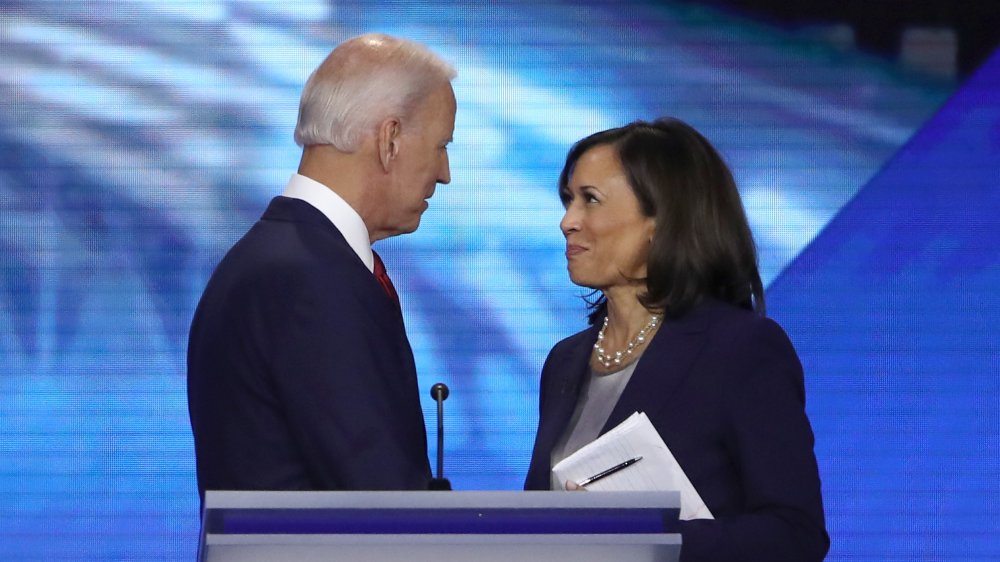 Win Mcnamee/Getty Images
Presidential nominee Joe Biden finally put the rumors and suspense to rest when he tapped United States Senator Kamala Harris as his vice presidential running mate on Aug. 11, 2020. As reported by People, Biden managed to make history with his pick, as Harris is not only the first Black woman, but also the first Indian-American on a major party's presidential ticket. Harris also makes history as only the fourth woman ever to land on a major presidential ticket, joining the ranks of Geraldine Ferraro in 1984, Sarah Palin in 2008, and Hillary Clinton in 2016.
While many have waited with bated breath for Biden to pick his running mate, he did hint in March 2020 that he intended to pick a female vice presidential running mate should he secure the Democratic nomination. Biden's announcement comes a mere 84 days before the Nov. 3 election day. No time like the present, eh? 
But what persuaded Biden to tap Harris? Keep reading to learn all about Biden and Harris' history.
Joe Biden described Kamala Harris as 'a fearless fighter'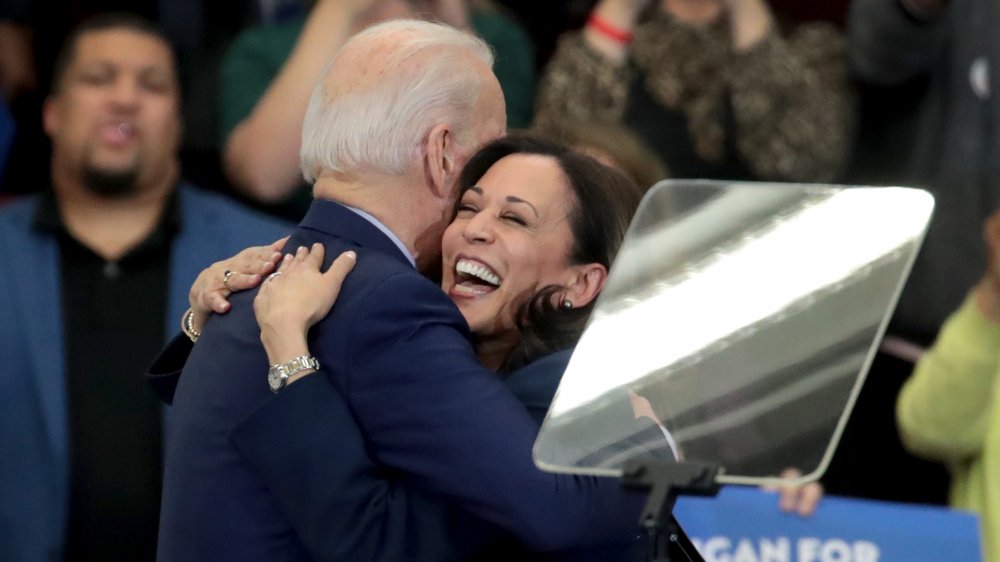 Scott Olson/Getty Images
In a tweet that will go down in history, Joe Biden described his vice presidential running mate Kamala Harris as both "a fearless fighter for the little guy" and "one of the country's finest public servants." And if anyone knows that, it's certainly him, as Biden and Harris previously faced off during the 2020 Democratic presidential primary.
Things got especially tense between the two during a heated exchange about a race-related issue. As reported by the New York Times, Harris called Biden out for what she perceived as his opposition to mandatory school busing legislation in the 1970s. Harris was careful to start the conversation by explaining that she did not think Biden was a racist. She did, however, make it known that his stance was personal to her. "There was a little girl in California who was a part of the second class to integrate her public schools and she was bused to school every day, and that little girl was me," Harris declared.
Things got exceptionally contentious when Biden referred to Harris' accusation as "a mischaracterization of my position across the board." He followed up by maintaining that he "did not oppose busing in America," but rather "busing ordered by the Department of Education." Since that fateful heated debate, however, things appeared to cool off between the two, so much so that the two plan to embark on a fight for the White House together.
Kamala Harris and Joe Biden's late son were close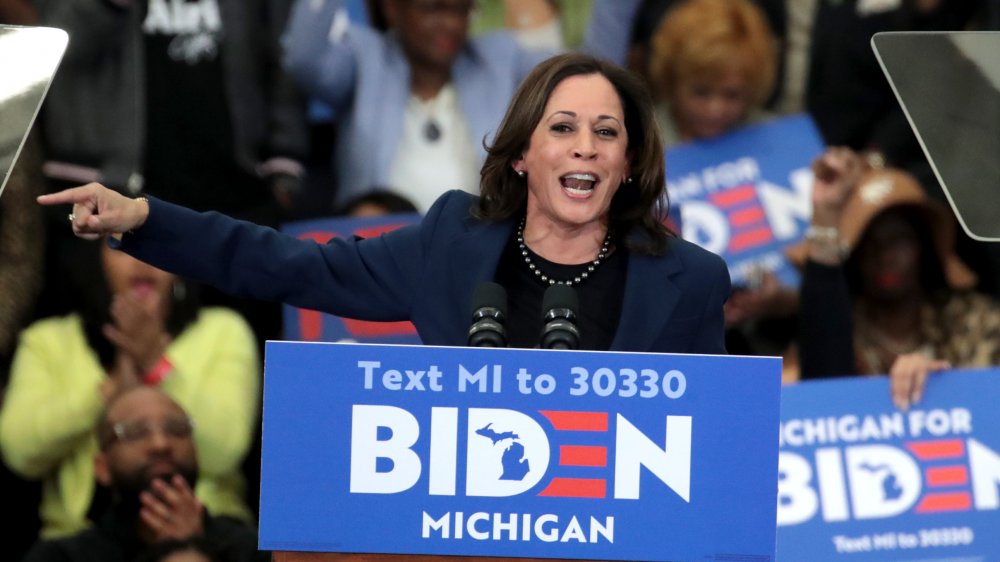 Scott Olson/Getty Images
Joe Biden and Kamala Harris have yet another tie that binds them. As reported by The News Journal (via USA Today), the story goes that Harris and Biden's late son, Beau Biden, were pretty tight during the early days of her career. Harris wrote about her friendship with Biden's late son in her 2019 memoir titled, The Truths We Hold: An American Journey. "There were periods, when I was taking the heat, when Beau and I talked every day, sometimes multiple times a day. We had each other's backs," Harris wrote candidly about a particular tough time where she faced much scrutiny working as California's attorney general. 
It's reported that Biden's son and Harris remained close up until his death in May 2015 and Harris attended his funeral. In her memoir, Harris went on to describe Beau as an "incredible friend and colleague" and "a man of principle and courage." Something tells us that while the Democratic nominee and Harris have weathered their fair share of differences, they have found common ground in their mutual love and respect for Biden's son. And now, they'll likely become even closer themselves as they dive into their 2020 campaign.