The Truth About Blackpink And Ariana Grande's Friendship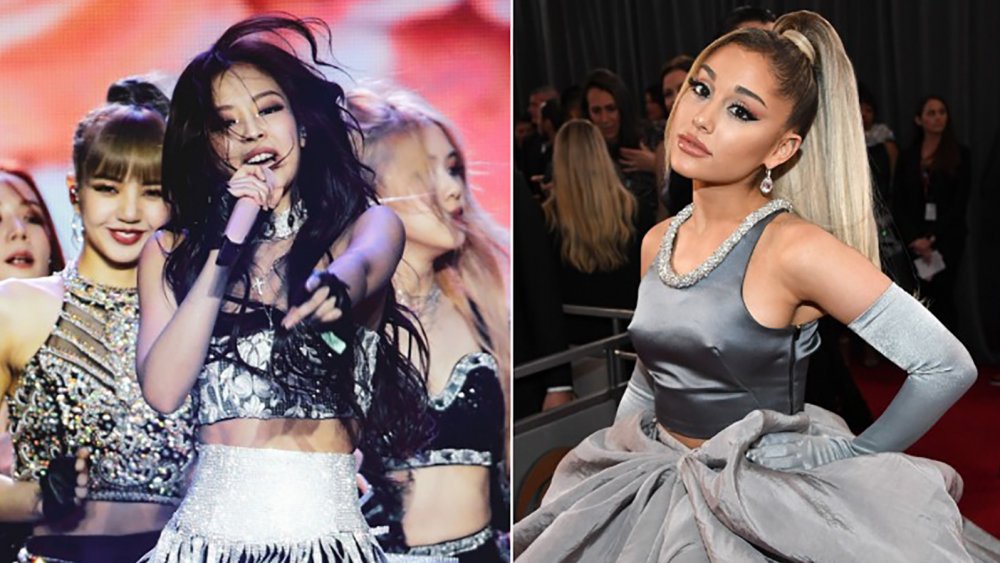 Rich Fury, Kevin Mazur/Getty Images
The ultra-popular girl group Blackpink has dominated the K-pop world since forming in 2016. With their diehard fanbase, aka the blinks, it seems impossible for the girl-group to garner any more fame. However, worldwide pop princess Ariana Grande might be the ticket to infinite stardom.
To catch everyone up to speed, when fans found out Ariana Grande was a co-writer on Blackpink's 2020 summer single, "Ice Cream," Arianators and Blinks expressed hope for a future Blackpink and Grande crossover song, as Bustle noted. The possibility makes sense, as the ladies of Blackpink have expressed public admiration for the "Thank u next" singer. Blackpink member, Rosé, once shared herself listening to Grande's Sweetener when it first released in 2018, and fellow member Jennie took to her Instagram feed for a Grande-Esque photo captioned with lyrics from "the light is coming," a deep cut off of the album, per Billboard.
So is there anything standing in the way of a Blackpink and Ariana Grande collab? We reveal the answer after the jump.
Blackpink admires Ariana Grande's work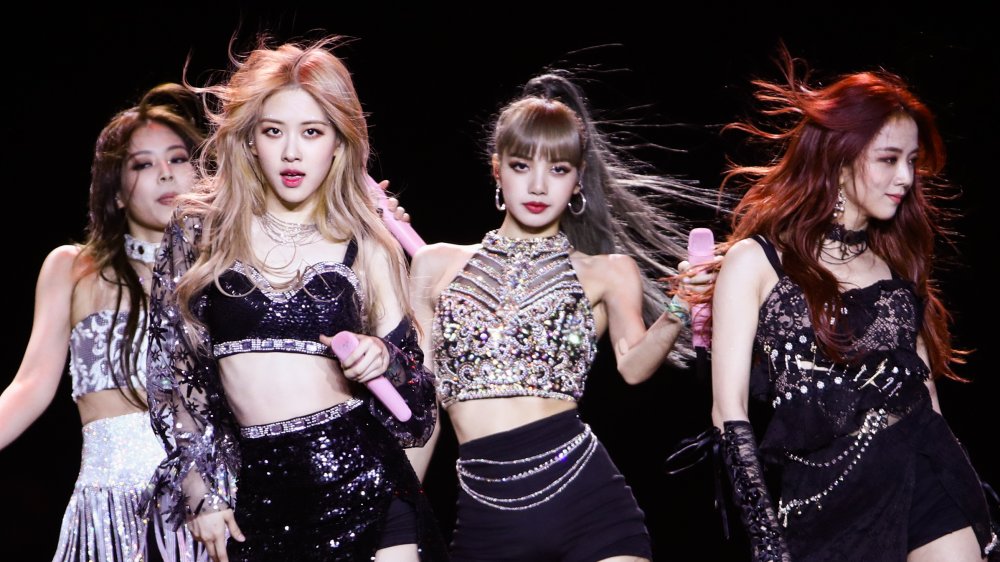 Rich Fury/Getty Images
At the beginning of the rise and reign of K-pop group Blackpink, members of the ensemble often performed covers of their seemingly favorite American pop-princess, Ariana Grande. Billboard reported that in 2017, Blackpink member Jisoo performed a cover of Grande's and Nicki Minaj collab, "Side to Side." At the time, the Blackpink singer was an MC for a Korean music program, Inkigayo, and she took on the 2016 single as her introduction into her hosting. The same year as Jisoo's cover, the women of Blackpink sang their own rendition of Grande's 2016 single, "Into You," during a live-stream broadcast. Two years later, Blackpink member Rosé performed her own playful cover of Grande's second career No.1 hit, "7 Rings."
Not only are the ladies of Blackpink fans of Grande, but the "god is a woman" artist is also a fan of the K-pop group. In 2018, both loyal fan groups took note that Grande gave a "like" to a piece a fan-art of Blackpink on Instagram.
Blackpink finally met Ariana Grande at Coachella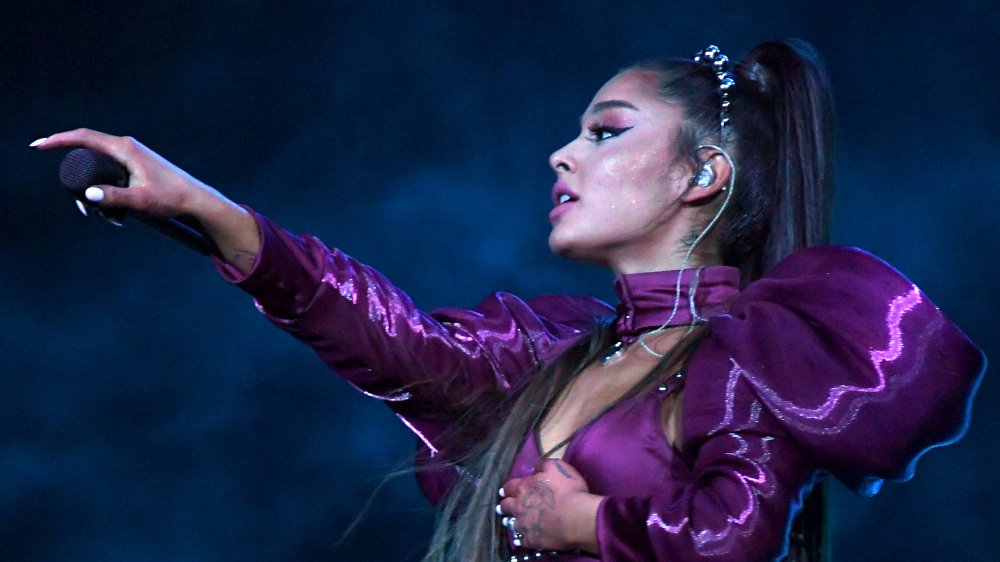 Kevin Mazur/Getty Images
The pop crossover between K-pop group Blackpink and Ariana Grande finally occurred in April 2019, when the two popular pop groups met at Coachella for the first time. In an Instagram photo posted on Grande's page, the Sweetener artist dons a kissy face as she poses backstage next to three members of Blackpink. Billboard reported the K-pop girl group was seen with Grande "NASA" merch the entire Coachella weekend.
Just months later, Grande would insert herself (literally) into a group photo of Blackpink with producer Tommy Brown. The original Insta posted on Brown's social media featured Jennie, Lisa, Rosé, and Jisso of Blackpink. The producer is a frequent collaborator of Grande's, working on "Thank U, Next" and "7 Rings," according to E! Online. Considering Brown is a mutual friend, it makes sense why Grande would comment on the photo with "this is the best photo I've ever seen" and ask to be photoshopped into the pic. When Grande wants it, she's got it. Brown later reposted the Instagram snap with a photoshopped Grande right in the middle.
The friendship between Blackpink and Ariana Grande was officially confirmed for fans when the "Dangerous Woman" sent a member of Blackpink her perfume collection. After meeting in Coachella and years of social media friendship, K-pop group member Rosé thanked Grande for the bottle of the "Rain On Me"'s Cloud perfume via her Instagram stories. Grande appropriately re-posted the thank you with a simple "love you," which is a good sign for potential collabs down the line. Stay tuned!