Why Jeannie Mai's Mom Isn't Rooting For Her On Dancing With The Stars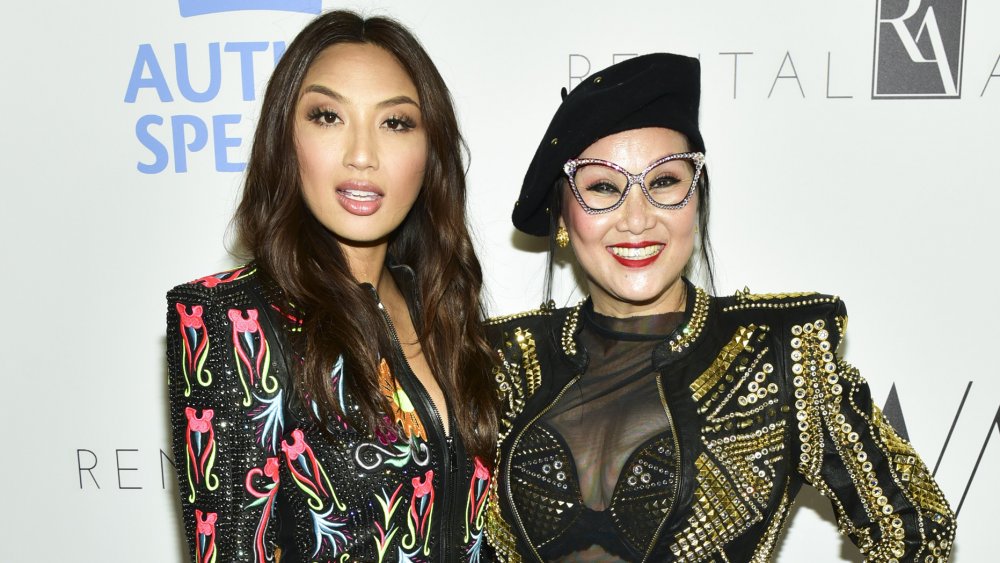 Rodin Eckenroth/Getty Images
If you thought the Dancing With the Stars judges were tough, they've got nothing on Jeannie Mai's mother Olivia TuTram Mai. Saying that Olivia takes the "tough love" approach doesn't do it justice. Jeanie shared, "After last week's show, my phone was blowing up with positive messages. Then, I woke up and got this message." She shared a video message from her mom, who said, "I want you to do better, okay, much better than the last time, alright? Otherwise, I [will] ship you back to Vietnam. "
Olivia told Jeannie, "If you lose, you are a loser. You have to go back [to] Vietnam. We don't want to see your face. You better tell [dance partner] Brandon [Armstrong] [to] teach you good." Jeannie reminded her mom that she and Brandon are American citizens, but that didn't dissuade Olivia from doling out critiques.
On the October 5, 2020 episode, Jeannie revealed, "Mama Mai has started a betting pool for and against me on whether or not I'm going to win Dancing With the Stars. And somehow across the US, a whole bunch of Vietnamese people have all joined in on this bet that is now at about $13,000." When Jeannie asked Olivia if she's betting for or against her, Olivia didn't hesitate to tell her, "I [am betting] against [you]." After that call, Jeannie said, "She's my very best friend and that, for some reason, motivates me." And, believe it or not, she sees similarities between Mama Mai and Brandon.
Jeannie Mai said her mother's betting pool makes her 'work harder'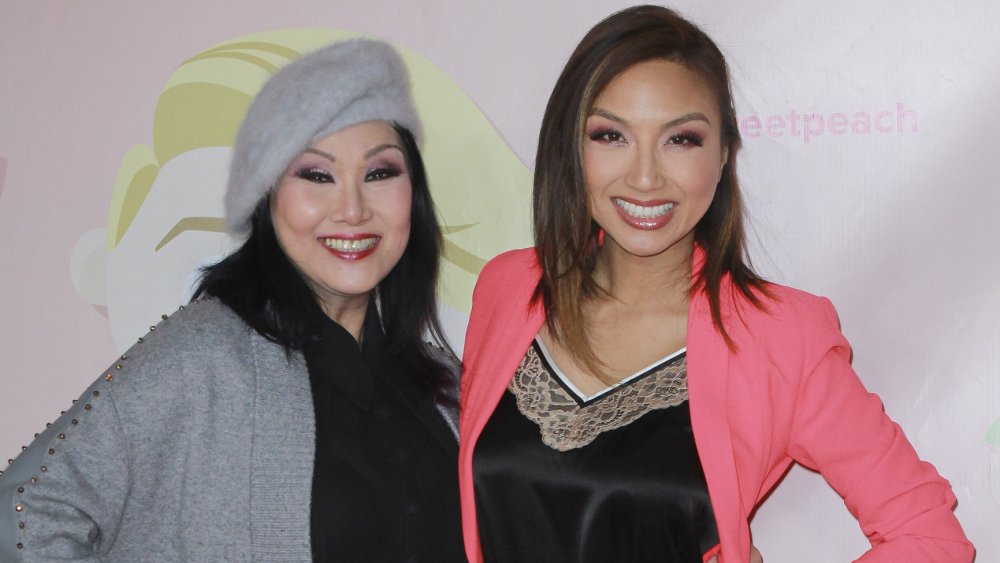 Lucianna Faraone Coccia/Getty Images
Dancing with the Stars contestant Jeannie Mai shared, "Knowing that there's a betting pool for and against me absolutely makes me work harder." After Jeannie and professional dance partner Brandon Armstrong performed, judge Carrie Ann Inaba told her, "I would not bet against you with all that fire and all that passion." Derek Hough declared, "Mama Mai, you better start betting on your daughter."
Although the judges are confused about Olivia TuTram Mai betting "against" her own daughter, the dynamic works for the two of them. Jeannie even told HollywoodLife that Brandon is "very reminiscent of [her] mom." She described Brandon as "empathetically stern," praising him for his ability to tell her "I know you're better than this," which sounds like a very Mama Mai thing to say. Jeanie said Brandon's ability "to speak with such wise words was very comforting." She added that her mom "would tell [her] the same things with broken English," which she has "appreciated."
In a video that Jeannie shared in September 2020, Mama Mai said, "The third week, I wish you and Brandon do something better" in addition to complaining about Jeannie and Brandon earning the same scores two weeks in a row. Brandon posted the same video, joking, "She isn't even my mom and she got me SCARED. But listen I PROMISE we will do better this week for you!" He concluded, "Real quick though, just in case...does Vietnam have Dancing With the Stars??"
Jeannie Mai's mom is 'so proud' of her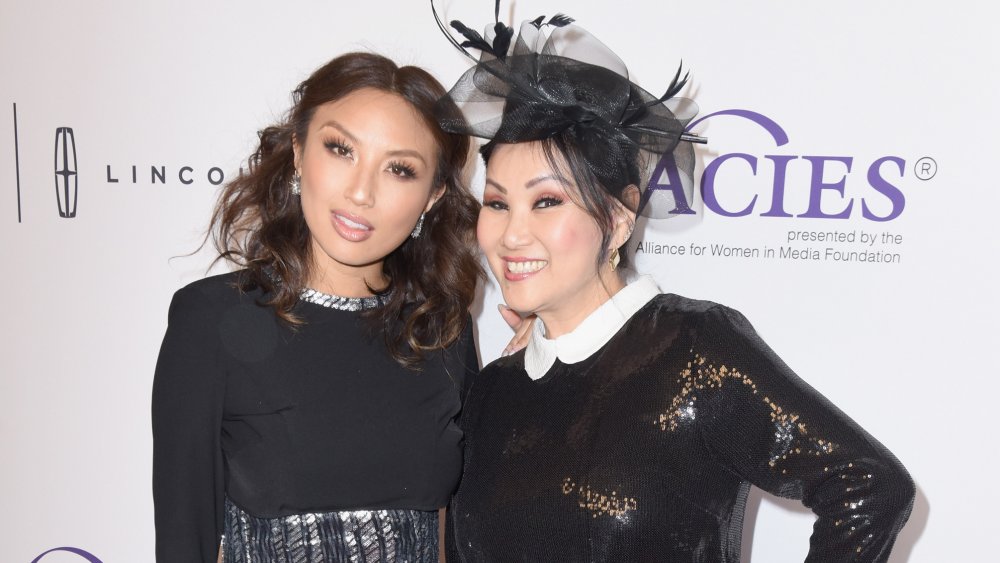 Vivien Killilea/Getty Images
In case anyone thought that Jeannie Mai was just joking about her mom Olivia TuTram Mai starting a betting pool dedicated to her Dancing With the Stars success, Mama Mai promoted it on her Instagram page, writing, "I have the bet for Jeannie if u want: $100 if u believing she will win or lose. DM for cash app only. No money back ok." When DWTS pro Brandon Armstrong encouraged fans to vote for him and Jeannie, he joked, "Don't make us send mama Mai after y'all!"
Mama Mai also encouraged fans to vote and she pointed out a mistake in Jeannie's routine, writing, "My fams east coast watching now, they report that Jeannie mess up, please she need your support!" Mama Mai insisted that she is "so proud" of Jeannie and justified being "hard on" Jeannie because she "knows Jeannie is [number one]." Olivia said Jeannie is "#1 inside already, she just need to show it!! I so happy for her."
"I am so proud of my daughter," Olivia posted in October 2020, praising her for always being "confident [and] positive." She also shared a video of Jeanie and Brandon's performance, writing, "You see? THAT MY DAUGHTER!! Wow wow she performing last night it number 1!!! The best in town!" Yes, Jeannie's own mom is technically "betting against" her to win Dancing With the Stars this season, but she is still her number one fan, even with the critical FaceTime calls mid-rehearsal.