Love Island USA's Caleb Reveals If He Thinks Johnny And Cely Will Last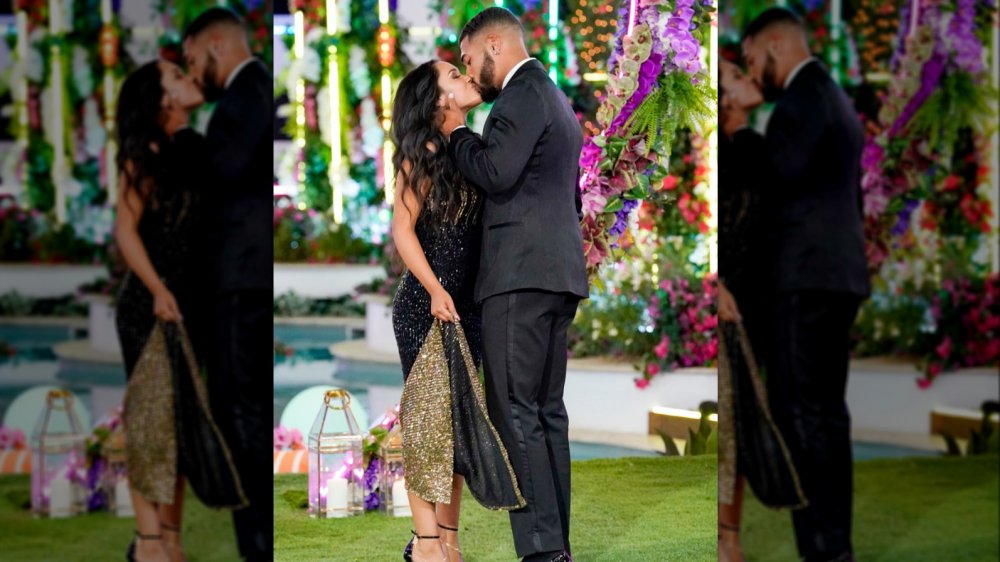 Robert Voets/CBS Entertainment
Caleb and Justine may have won Love Island USA Season 2, but before they got together, Cely and Johnny were America's fave. They had an instant connection it seemed and all went well until the boys were packed off to Casa Amor. There, Johnny made out with Mercades for what seemed like a solid 24 hours, even going as far to share his bed with her. Although he woke up remorseful, when he told Cely about the fling back at the villa, she was pretty upset. She was even more upset later on in the season when, while playing a game in which they read tweets about their stay in the villa, some viewer made it seem like Johnny wasn't telling the whole truth to his girl. 
Luckily, they seemed to work it out by the season's end and left Love Island USA as a couple, together. But whether or not they're still together — or if they'll last — is always up in the air and Caleb has some thoughts about that.  
Justine and Caleb think their friends will stay together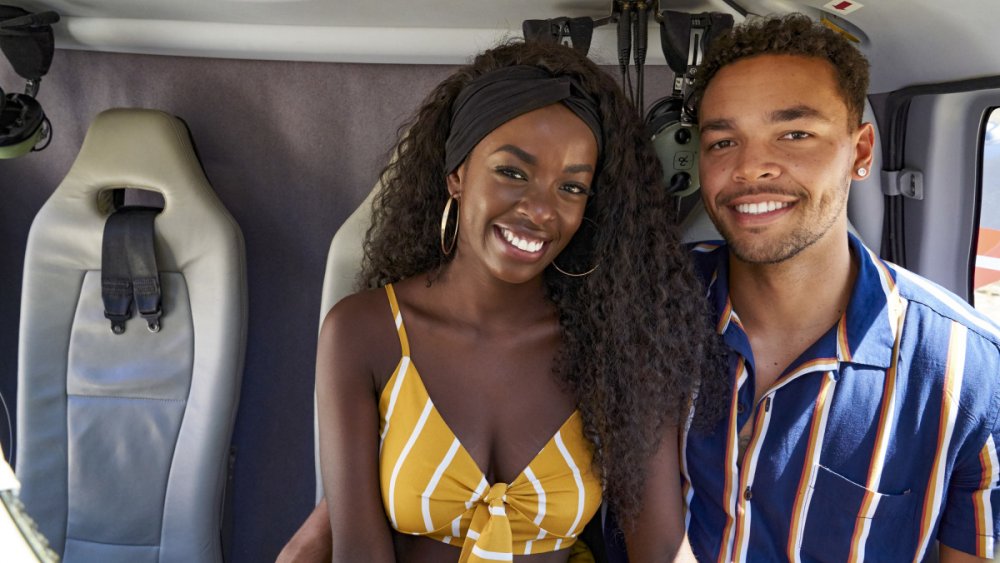 Robert Voets/CBS Entertainment
Caleb told People that he thinks Johnny's dalliances in Casa Amor were "100 percent" overblown due to the fact that "this was very, very early on into [Johnny and Cely] even knowing each other as people, let alone being in some type of romantic partnership." In Caleb's mind, the couple got over it quickly and he thinks everyone judging from outside the situation should, too. "I think that Johnny and Cely have a really bright future together," Caleb told the tab, adding, "They love each other, they show it not just through words but in action, and they're a pleasure to be around. I hope that now that we have left the villa that that whole situation kind of stayed back in the past."
While Caleb always had Johnny's back, Justine was more protective of her friend, Cely. She told People in the same interview, "Johnny is somebody who showed Cely every single day how he felt about her, and that maybe was not always portrayed. So being in there with them all day every day and seeing how they interact with each other and how much Johnny does really care for her, we knew that they'd work things out and everything would turn out okay with them." Still, she admitted to going into "protective mode" when she felt Cely needed it.    
Cely and Johnny are moving to the same city soon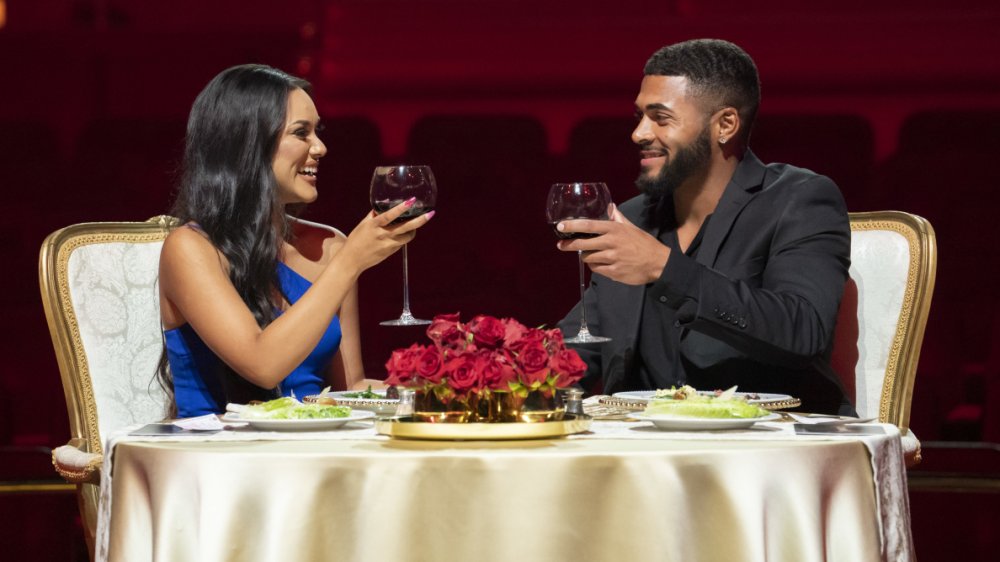 Robert Voets/CBS Entertainment
Caleb and Justine are right on track, too. Cely and Johnny told Entertainment Tonight that they are planning to be in the same city as soon as possible to continue being with each other. She said, "I'm going to Sacramento. He's going to Virginia for a while, but we're both moving to L.A. very, very soon so we'll be near each other."
Johnny doubled down on that saying, "Soon, as in next week, two weeks from now. We're about to jump into this thing. We're about to hit the ground running. This is exciting for both of us just being on the outside with each other. Moving to the same city, I feel like, is the best move for us just because we're going to be close. We're going to see each other. We're so used to being around each other each and every second of the day. Being with each other is kind of what we want to do." 
Looks like Casa Amor is far, far behind them.