Everything You Need To Know About Love Island USA's Casa Amor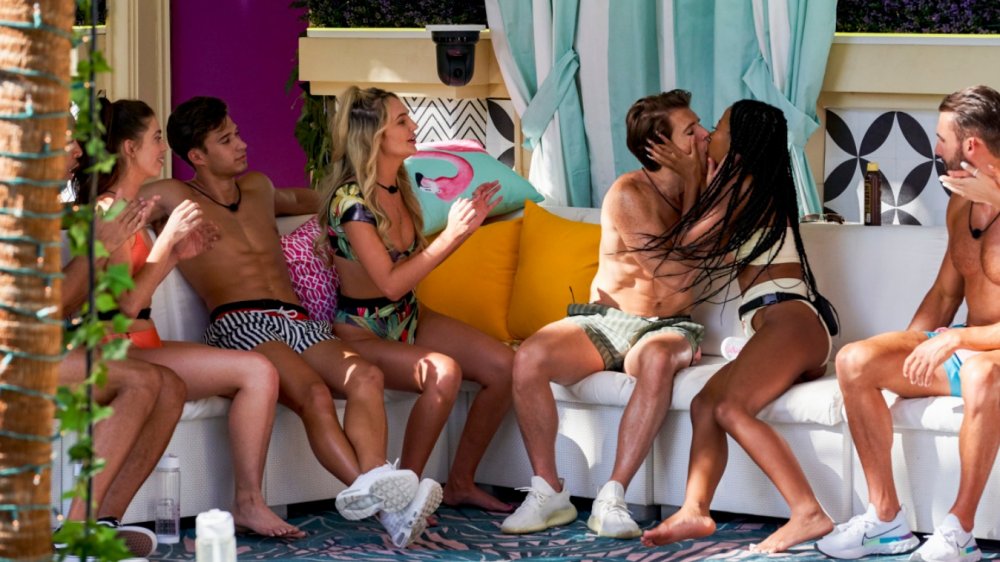 Adam Torgerson/CBS Entertainment
The drama never ends on Love Island USA, not in the least because during every season, following in the tradition of the original British version, half of the contestants get sent away to a new villa called Casa Amor. While separated from each other, contestants are tempted to stray from their current pairings with an entire crop of new boys and girls. 
Casa Amor was first introduced in the third season of the U.K. version of the show, per The Sun, and the American version has followed suit. What happens is this: either the boys or the girls leave the villa for a few days. They go to a second location on the island — or in Season 2 of the U.S. version, another Las Vegas location — called Casa Amor, where they meet a whole new group of contestants, who have been watching the show live before entering the villa and know exactly which islanders they have eyes for. Meanwhile, the other islanders back at the original villa are greeted by their own new set of contestants, set on winning their hearts over. 
The next few days are followed by typical Love Island challenges, full of kissing, cuddling, and hand-wringing about who will stay loyal to their partners or not. It all culminates in a tense recoupling ceremony, in which each contestant chooses to stay or leave their current partner for a new Casa Amor boo. It makes for beautiful reality TV, and it's hard to imagine Love Island without it. Let's take a closer look.
Casa Amor makes for messy drama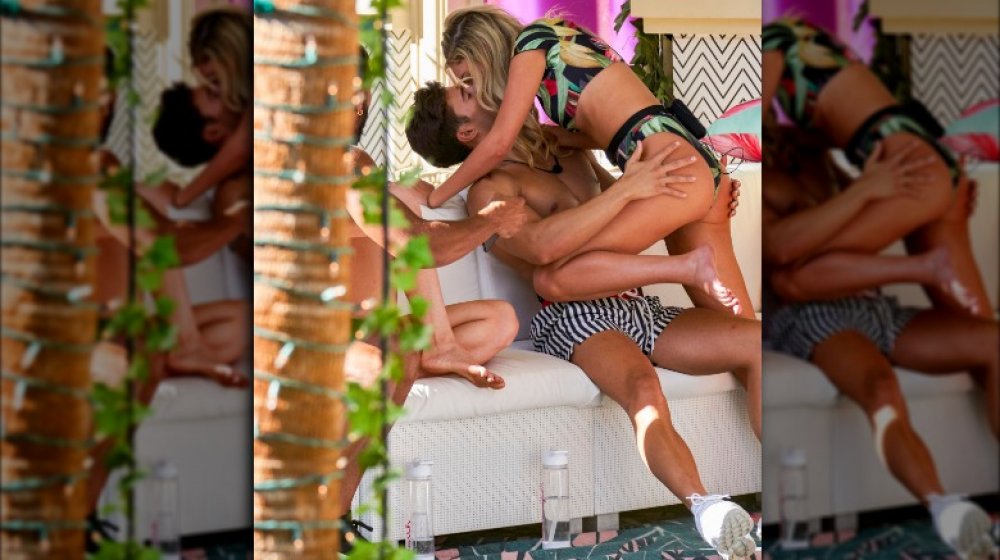 Adam Torgerson/CBS Entertainment
On Love Island USA Season 2, the Casa Amor villa was just a six-minute drive from the main villa at the Rio Palazzo Suites, according to Distractify. Both Casa Amor and the main villa atop The Cromwell in Las Vegas were quarantined due to COVID-19 precautions, so these "islanders" are free to get as close as they want to. And boy, did they get close! Caution: Spoilers ahead.
While the women of the original villa mostly stayed loyal to their men — except for Moira and Mackenzie, of course — the boys went wild as soon as they entered the villa. While some, like Caleb and Connor, used the opportunity to realize that they were actually happy in their relationships with Justine and Mackenzie, respectively, the others went all out. Johnny, especially. 
Although he was part of the strongest couple in the original villa, Johnny immediately locked lips with Casa Amor contestant Mercades, and upon his return had to explain himself to Cely, who'd been waiting patiently and loyally for him, per E! News. Only time will tell if his dalliances will affect their relationship in the real world... Or their chances at the cash prize at the end of the game. 
Overall, Casa Amor is a necessary evil when it comes to Love Island. And viewers wouldn't have it any other way.