Carrie Underwood On Who 'Smacked Her Rear' At The Grand Ole Opry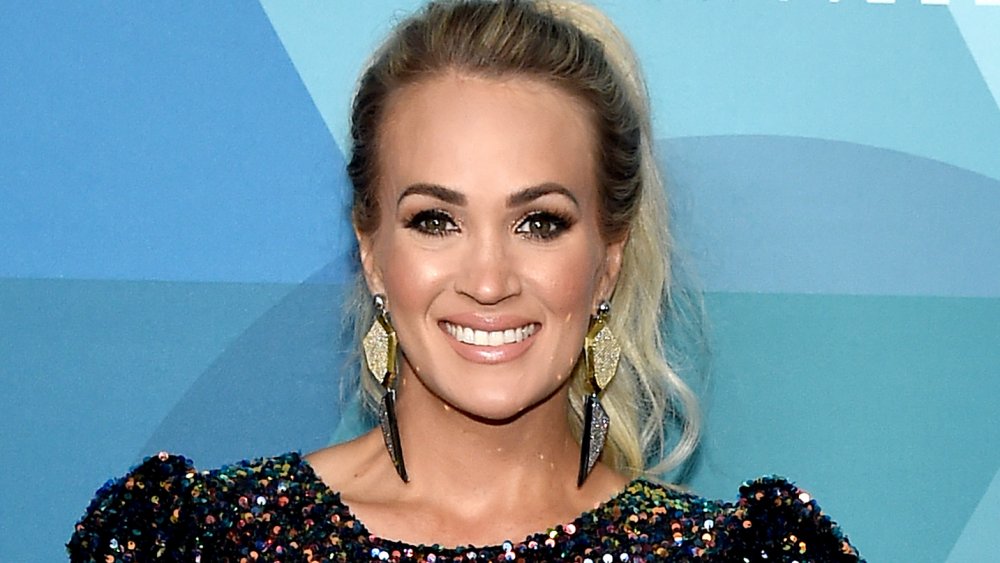 John Shearer/acma2020/Getty Images
Country music's golden girl, Carrie Underwood, is no stranger to the Grand Ole Opry. That being said, there's one incident that comes to mind when asked about her most memorable backstage encounter with another Grand Ole Opry star. In an interview with People meant to celebrate the 95th anniversary of the Grand Ole Opry, Underwood confessed that she was caught off guard when one country music legend walked past her and promptly patted her on the backside. 
"I was talking to Vince Gill (just name-dropping here!), and somebody walked by me and smacked my rear," Underwood revealed. We can practically feel her cheeks turning red. Ugh, no. Not those cheeks. But who dared to invade the "Before He Cheats" singer's personal space without permission first? And did she get after them with a Louisville slugger in what would surely be a historical Grand Ole Opry first? Keep reading after the jump to find out!
Loretta Lynn gave Carrie Underwood a love tap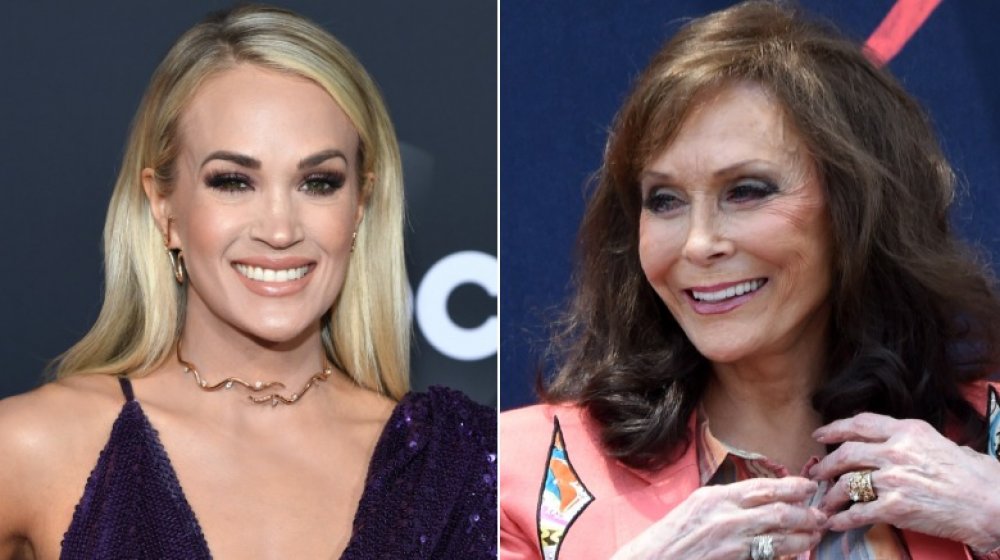 Kevin Mazur, Rick Diamond/Getty Images
As it turns out, the daring hand behind the playful pat on country singer Carrie Underwood's backside belonged to none other than country music legend Loretta Lynn. (Though we imagine Lynn would probably refer to her offense as nothing more than a playful love tap.) And no, Underwood did not retaliate or dare return the favor to country music's queen.
"It definitely caught me off guard for a second, and then I turned around, and that was my first time meeting Ms. Loretta Lynn," Underwood divulged in an interview to People." 
In the same interview, Underwood — who was inducted into the Grand Ole Opry in May 2008 – also reminisced about her first-ever appearance at the Grand Ole Opry. "It was a such whirlwind because it was right after I was on American Idol. I was backstage, and there were so many people I was meeting and taking pictures with. I just felt like everyone was excited I was there, which was great, because I was excited that I was there!"
When asked about her favorite memory of the Grand Ole Opry, Underwood told People: "Definitely the night I was asked to become an Opry member by Randy Travis. He walked out on stage right after I was done singing his song "I Told You So." 
Loretta Lynn made her Grand Ole Opry debute in 1960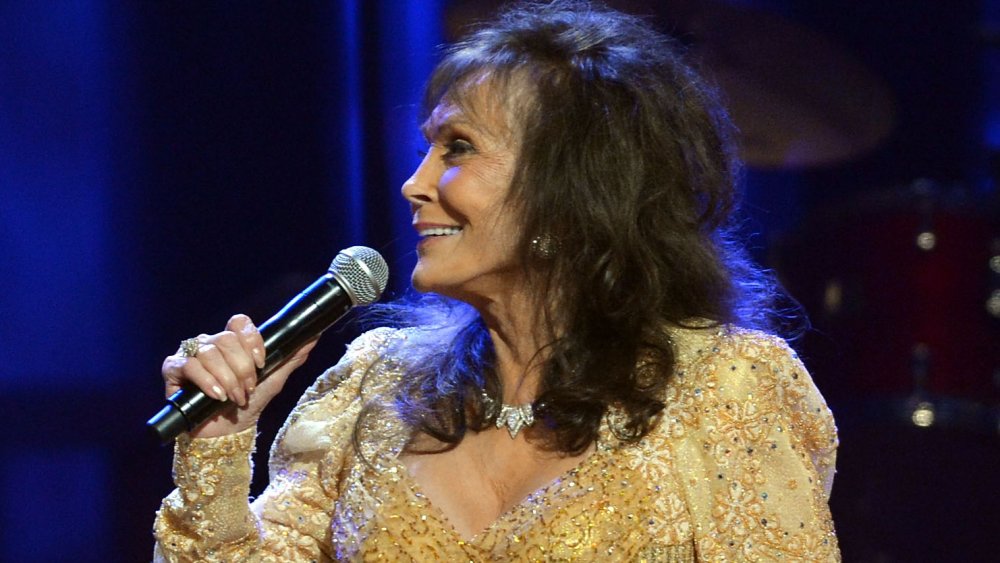 Rick Diamond/Getty Images
As for country music sensation Loretta Lynn, she made her Grand Ole Opry debut on Oct. 15, 1960, per Rolling Stone. The Opry's official website describes Lynn as "a self-made star" and someone who "personifies the American dream in a way few other artists can." The website also notes Lynn's many accolades, including her three Grammys, eight Country Music Association Awards, her induction into the Country Music and Songwriters Halls of Fame, and her Grammy Lifetime Achievement Award.
Now, the accomplished country music artist can apparently add professional derrière patter to her list of achievements. When you've been around as long as Lynn, you're entitled to a few hi-jinks now and then, right? Here's hoping Carrie Underwood hangs around as long as Lynn so she can return the favor to the next rookie that comes along.