Angelina Jolie Blocks Brad Pitt's Number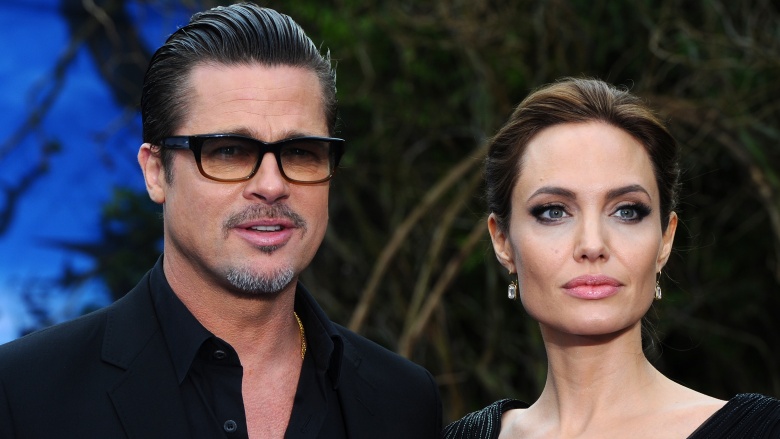 Getty Images
Angelina Jolie and Brad Pitt's divorce is getting uglier by the minute. A source told Us Weekly that Jolie, 41, is cutting off all contact with Pitt, 52. The insider dished, "Angelina has blocked all incoming text messages and also Brad's numbers."
It's the latest ice-cold move by the Oscar winner in the shocking split, which even took Pitt by surprise. "[Pitt] is beside himself and has been crying," the source revealed. "He was completely caught off-guard and blindsided and had no idea she would do this. Angelina filed the court papers a minute before the courts closed on Monday night. He didn't have a lawyer or anything. She had threatened divorce in the past but he did not think she would file this time."
Corroborating the source's story is another insider who told Page Six that Pitt was hoping to work out the couple's issues. "He only knew that she was filing for divorce a day before she did it," a source close to the actor said. "They'd just got back from Europe. Brad didn't want it to happen. He still loves Angelina and wanted to work it out."
The Daily Mail reports that Jolie rented a $12 million beachfront property in Malibu three weeks before filing for divorce from Pitt, which suggests that Jolie may have been planning to leave long time before the dramatic fight that allegedly ensued on a private flight last week.
Jolie's unauthorized biographer, Andrew Morton, explained to the New York Post that Jolie's actions aren't surprising to those who know her background and family history. "Her mother would freeze out people for whatever reason," Morton said, "and now Angie has frozen out Brad—who was far more dignified and just issued a quiet statement."
Though Jolie may want nothing to do with Pitt as her husband anymore, sources tell E! News that she does want him in their six kids' lives as a co-parent. "Brad and Angelina are both level headed and intelligent and in agreement that they want to work this out amicably and with the children in mind," a source said. "They are talking. They are trying to work this out." It may just be a matter of working it out between their lawyers instead of each other.