Ben Affleck And Jennifer Garner Have A Date Night Without The Kids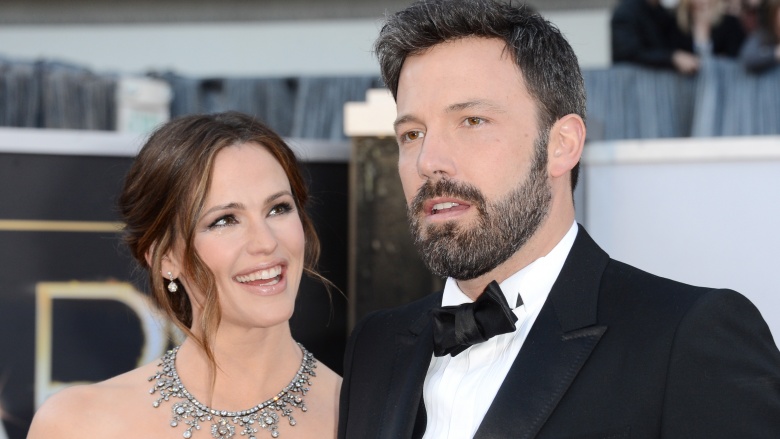 Getty Images
Ben Affleck and Jennifer Garner keep stoking rumors that they're not over. Us Weekly reports that the estranged pair enjoyed a dinner date on Sept. 22, 2016 without their three kids.
"Ben and Jen arrived around 8 and left just before 10," a spy told the magazine. "Jen came out and walked to the car. Ben was behind her [and] he looked like he might have had a few drinks...Jen seemed content, she didn't look upset and didn't say anything."
The couple, who separated in June 2015, can't seem to quit one another—and have yet to actually take steps to divorce. A source told Us Weekly in July 2016, "Jen mentioned that the divorce was going through very soon, and then a few weeks ago, things changed. It does not seem to be moving in that direction. Jen seems to still be in love with Ben but doesn't allow her mind to go there. She just focuses on the kids." The insider added, "If it was up to Ben, they would be together. He feels like he can't live without Jen."
A source close to Garner previously told Us Weekly after the family spent time vacationing in Italy, "A lot of the damage in their relationship has been mended...Jen would get back with him." Another Garner pal (she has a loose-lipped crew, no?) told People, "They're still figuring things out. Ben still doesn't want the divorce and he might actually get his way...Ben wants Jen back. Ben has never been good alone and isn't now either. But he is constantly working on himself. He has made big changes."
However, others say there may not be much romance left. In July 2016, People reported the pair was still separated. "Jennifer did not take Ben back," a source said, implying that Affleck—who allegedly hooked up with the couple's former nanny—was the one who wanted the marriage to work. "They are 100 percent still separated and focused on co-parenting for the kids sake."