Who Is Kamala Harris' Sister, Maya Harris?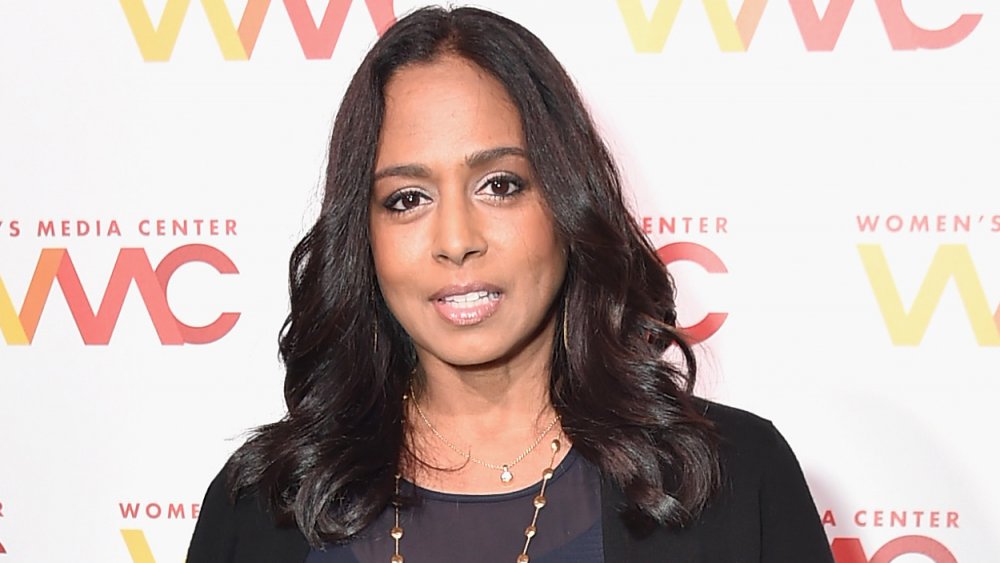 Mike Coppola/Getty Images
U.S. Senator Kamala Harris has probably been one of the most talked about women in 2020. Not only is she the first Black woman to be on a major party's presidential ticket, but she's also the first Asian American person, as well. The historic choice was made in in August 2020, as USA Today reported that "Democratic presidential nominee Joe Biden [...] announced California Sen. Kamala Harris as his running mate for the 2020 election." Harris ran against Biden for the party's nomination, but dropped out in December 2019. In her own Twitter announcement, Harris wrote that she was "honored to join [Biden]" on the ticket and "do what it takes to make him our Commander-in-Chief."  
Since her selection as Biden's running mate, the former District Attorney of San Francisco and California Attorney General has made countless headlines. Political and news junkies alike have wondered about Harris' family ties — with a particular eye towards her sister Maya Harris, who seems to share similar aspirations. 
Keep reading to learn more about Maya's past political roles and long list of accomplishments.  
Maya Harris is not your average campaign staffer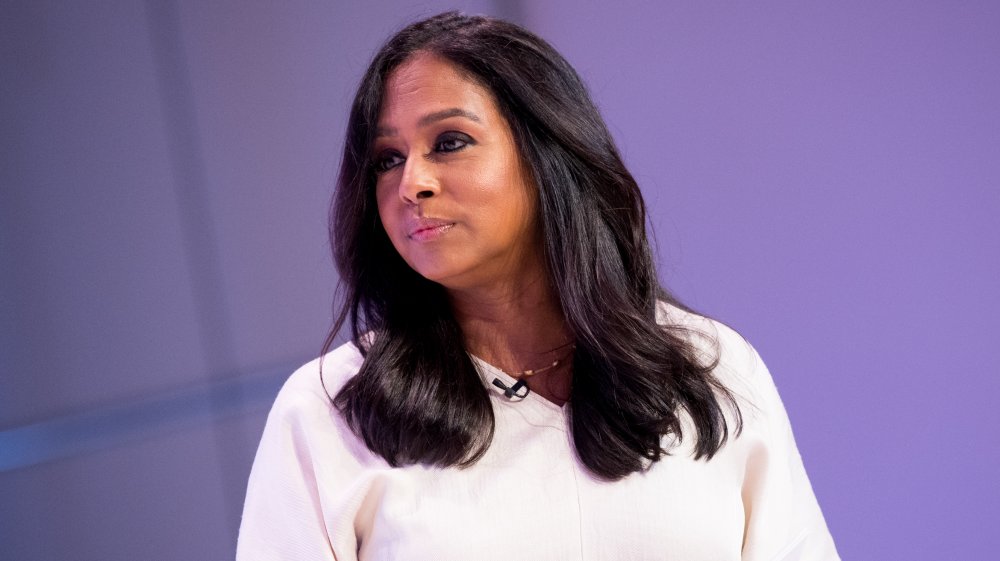 Emma Mcintyre/Getty Images
Kamala Harris' sister, Maya Harris, has been supportive of Kamala since day one. So, it should come as no surprise that she is also involved in the political realm. As the younger sister to the V.P. candidate, Maya has held a variety of different leadership roles, such as being Kamala's former presidential chair in 2019, and before that a senior advisor for Hillary Clinton in the 2016 election. But don't think that makes her second fiddle. In fact, Politco describes as "a no-nonsense boss who became a single mom at 17 and earned a law degree from Stanford before embarking on a long career in progressive activism." 
While Maya may be known for working in high-profile electoral races, Marie Claire notes that Kamala' sister's "impressive resumé" doesn't stop at campaign staff positions. "She's been a leader for the American Civil Liberties Union, a vice president at the Ford Foundation, and editor of The New Jim Crow by her friend Michelle Alexander." The magazine continues, "She also served as VP at the Ford Foundation and became one of the youngest law school deans in the U.S. at Lincoln Law School of San Jose. She was a political analyst for MSNBC and quit to work with Kamala on the campaign trail." 
Politico even reports that Maya "breaks tradition" when it comes to a political nominee's relative's background, especially in the Trump era. "Everyone is used to relatives that are doofuses," said Center for American Progress President Neera Tanden, adding, "When you have a relative that is competent and capable, what does that mean?"
It appears that even though Kamala is one of the biggest names in 2020, Maya may not be far behind.