Eddie Van Halen's Secret Back To The Future Scene You Missed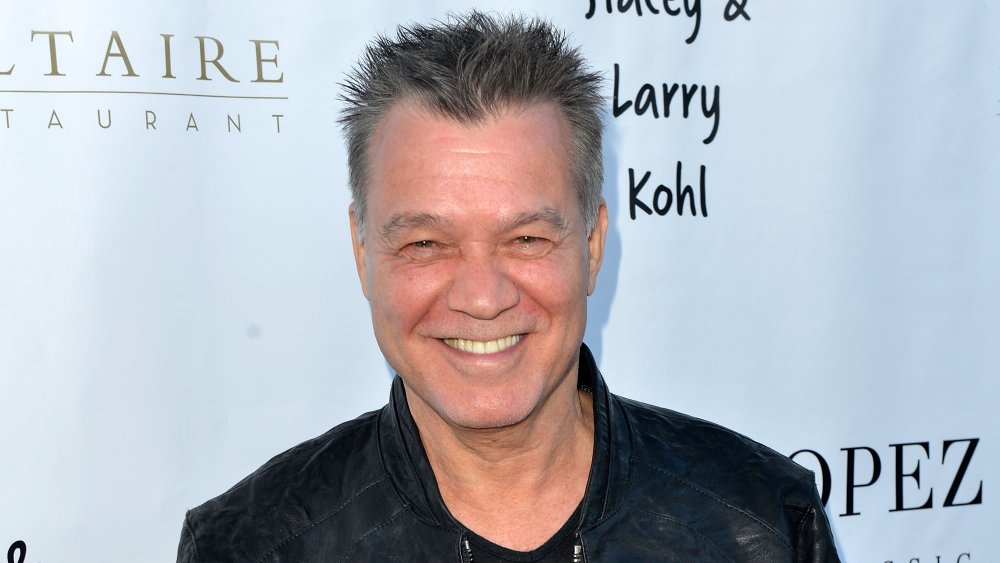 Jerod Harris/Getty Images
Eddie Van Halen rocked our world for decades, so when the star passed away on Oct. 6, 2020, he left a gaping hole in the world of rock and roll. Mourned by his family — including his son, Wolfgang, whom he shared with former wife, Valerie Bertinelli — he'll also be missed by his fans. Thanks to his killer guitar skills, Van Halen was adored for his music and in high demand for collaborations and projects with other stars. His most famous was his work with Michael Jackson on "Beat It," which, according to Ultimate Classic Rock, involved Van Halen listening to the song, asking to make several changes, and then quickly improvising two solos.
But Van Halen's talents didn't stop there. He also transcended musical genres by appearing in one of Frank Sinatra's music videos in the 80s for the song "L.A. Is My Lady," according to Vulture. Then there was Van Halen's musical influence on the Bill & Ted franchise, and don't forget the time he appeared on Two and a Half Men. While this means that fans may have gotten used to him popping up in unexpected ways, he made one movie appearance that still might surprise you.
Eddie Van Halen's surprising contribution to 'Back to the Future'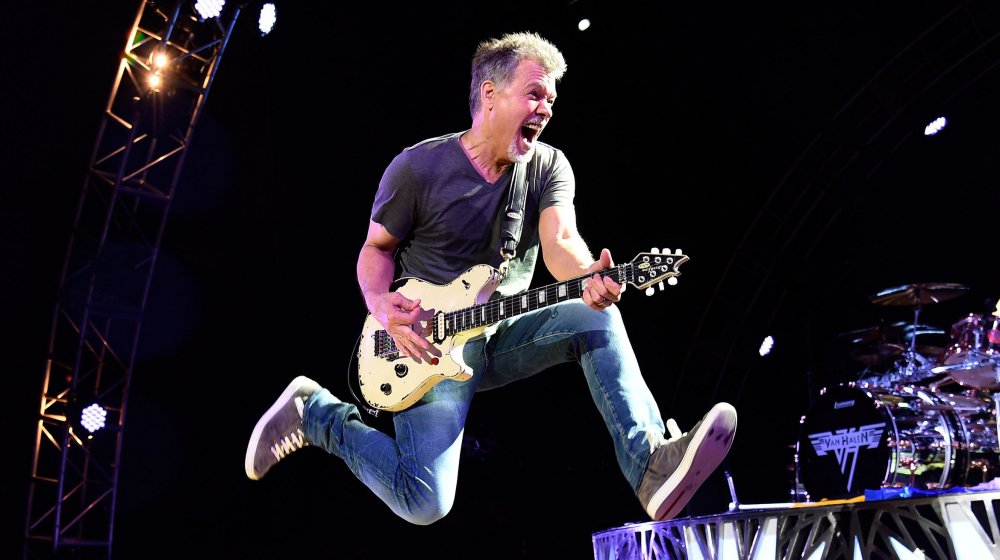 Kevin Mazur/Getty Images
Do you remember the scene in Back to the Future when the protagonist, Marty McFly, sneaks into his dad's room (who is then just a teenager) wearing a hazmat suit? McFly blasts his father awake, according to Vulture, with some chaotic (but somehow still gorgeous) guitar noise that comes from a cassette. When McFly's dad starts wailing (who wouldn't after getting woken up in such a way?) McFly says, "Silence earthling!" But it was when McFly first puts the cassette tape into a walkman that viewers can get a quick glimpse of the writing on the sticker. It reads: Edward Van Halen. That's why some fans were left wondered if the guitar noise was actually by Van Halen.
In 2012, TMZ got an answer from Van Halen himself. When asked if he had been the one behind the guitar, the musician answered in the affirmative and said he was "just playing a bunch of noise," as if casually brushing it off. 
Well, "just a bunch of noise" never sounded so good!