The Powerful Evolution Of Audrey And Charlotte Pence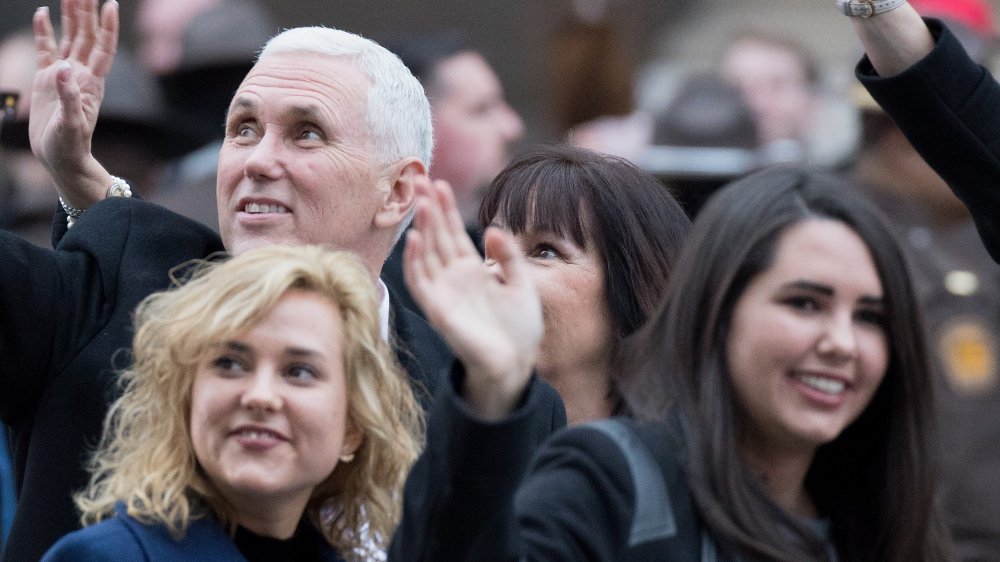 Tasos Katopodis/Getty Images
Unlike President Donald Trump's children and family members who are in the media for a variety of reasons, the Pence family is arguably more private. And in case you don't already know, Vice President Mike Pence has three children — Michael, Charlotte, and Audrey Pence — with his longtime wife, Karen Pence. The VP's children have been included in their father's political career since they were young. In fact, they were very much on the campaign trail with the former governor of Indiana during his campaign in 2012. 
"This has always been a family affair for us, from the very first campaign headed out to county fairs, while Karen and I would be shaking hands at the Republican tent, the kids would be standing out in front of the tent, handing out flyers and shaking hands" Pence told 13 WTHR.
But despite cheering their dad on, the trio has not entered the political arena. Michael chose a career in the U.S. Marine Corps, and the Pence daughters went in different directions. Keep reading to see where they landed. 
Charlotte and Audrey Pence both pursued writing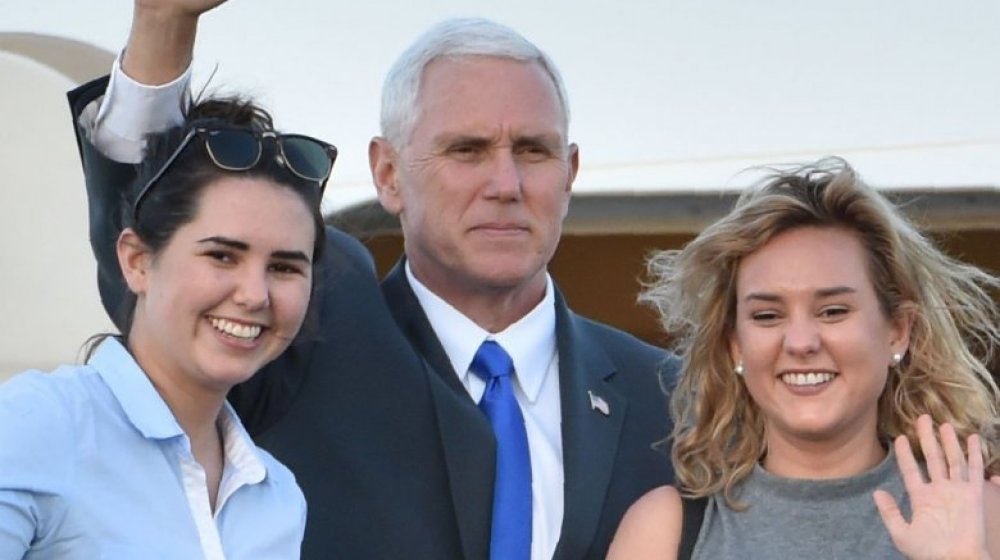 Getty Images
Both Charlotte and Audrey Pence found successful careers outside of politics. Charlotte went on to pen the 2018 book, Where You Go: Life Lessons from My Father. In an interview with C-SPAN, Charlotte spoke about her inspiration behind the work. "I think that over the years and growing up my parents saw me as a storyteller from a very young age, so they always encouraged me to not only speak my dreams but also they were kind of speaking them to me." She added, "They did encourage me to have friends and community that also encouraged me in my dreams, too." 
Audrey's career path isn't too far off from her sister's. During her time at the Fuller Project for International Reporting, a global nonprofit based in D.C., she interned alongside journalist Christina Asquith as part of a program connected to Northeastern University. 
It looks like the Pence kids are creating their own stories, and they seem to be pretty successful with their career choices.