Mike Pence's Net Worth: How Much Is The VP Really Worth?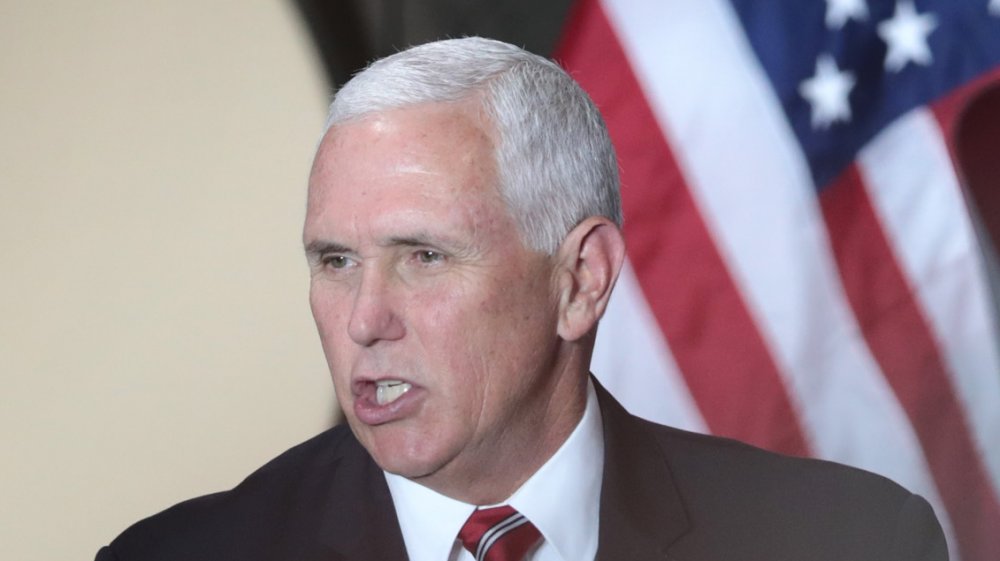 Scott Olson/Getty Images
The 2020 Democratic National Convention wrapped up with a bang with the party's official nomination of Joe Biden as presidential candidate. Joe Biden accepted his nomination during the last few hours of the event, with Kamala Harris, his vice presidential pick, at his heels. With a Republican National Convention coming up and then a presidential election in November 2020, it's only natural many are weighing the two candidates and their VPs against each other. 
President Donald Trump brought Vice President Mike Pence into the White House for his first term, and the president hasn't confirmed his pick for the 2020 election as of this writing. But if he does tap Pence once more, it's possible that Pence's family history, personal relationships, finances, and other decisions will be scrutinized by the public all over again, as often happens with high-profile politicians — especially those gunning for the White House. With that being said, let's dig into Pence's finances. 
Mike Pence was worth much less before he became VP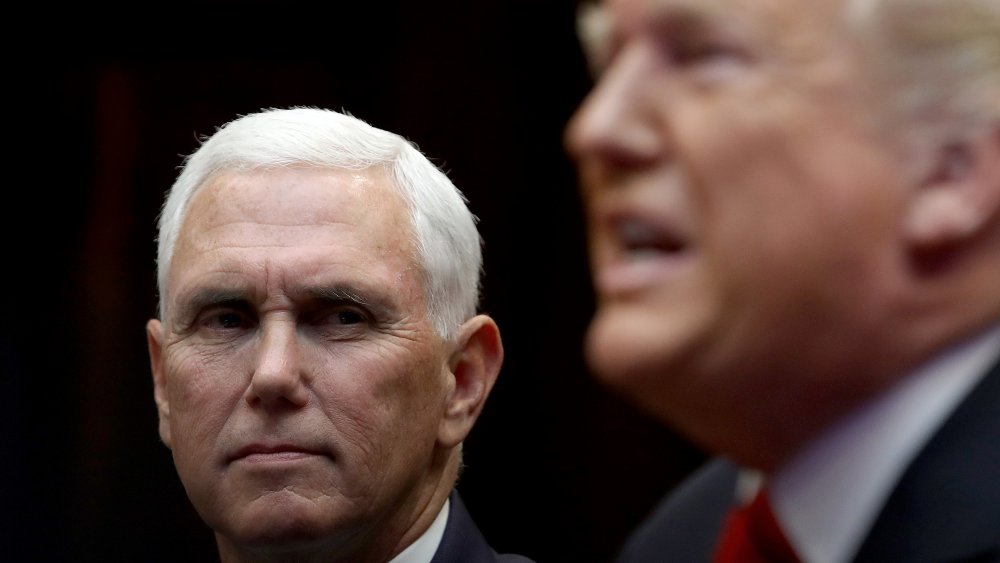 Win Mcnamee/Getty Images
According to Celebrity Net Worth, Mike Pence is worth a smooth $1 million. Not surprising, for a politician of his reach. However, Pence didn't always have that much cash lining his wallets. Pence disclosed in August 2016, when he was required to disclose his finances, that his approximately $500,000 net worth was due to a pension. Before he became vice president, his main income was a $173,860 annual salary as Indiana's governor. 
After becoming the vice president, his net worth soared thanks to state and federal pensions, which will pay him at least $85,000 a year for the rest of his life. According to 2019 calculations from Forbes, those pensions add up to a net worth of $1.2 million. After adjustments for his six-figure student loan debt, his worth comes down to $1 million. 
According to Tom LoBianco's book, Piety & Power: Mike Pence and the Taking of the White House, Pence and his wife, Karen, were broke before they cashed in on his role as vice president. Karen supposedly even blew up on her husband the night of the election, questioning who would pay for her inaugural gown. "What are we going to do Mike? We don't have any money!" the book says (via Celebrity Net Worth).
In 2019, Forbes also reported that Pence doesn't own a home and "hasn't saved much besides $65,000 in index funds, at most, and less than $15,000 in a bank account." Not everyone in the White House can be a billionaire.