Joe Biden Shares Supportive Words On Death Of Robert Trump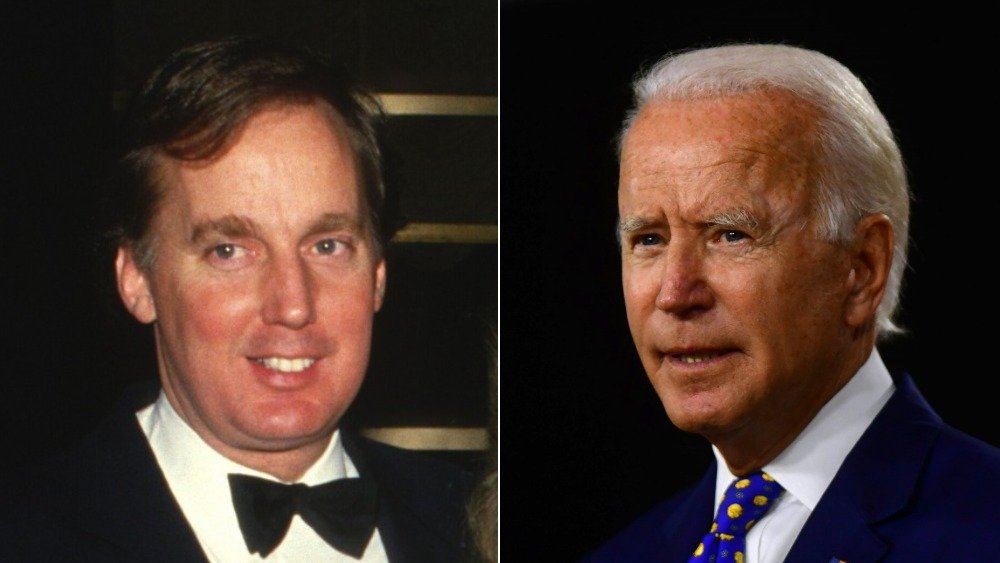 Sonia Moskowitz, Mark Makela/Getty Images
Although Joe Biden is competing against Donald Trump in the 2020 presidential election, that doesn't mean there's solely bad blood between them. Sure, tweets between the two can get tense at times (to say the least), but following news of a major loss in the Trump family, Biden is publicly showing support for his political rival.
On Aug. 15, 2020, the president's younger brother, Robert Trump, died at age 71, per the New York Post. Robert had been hospitalized in June 2020, according to CNN, but details regarding his health had not been revealed. Regardless, the loss has been hard on the first family. "It is with heavy heart I share that my wonderful brother, Robert, peacefully passed away tonight. He was not just my brother, he was my best friend," the POTUS said in a statement to media outlets. "He will be greatly missed, but we will meet again. His memory will live on in my heart forever. Robert, I love you. Rest in peace."
So, what did Biden have to say about Robert's passing? Keep reading to find out more about the former vice president's condolences.
Joe Biden extended prayers to President Trump's whole family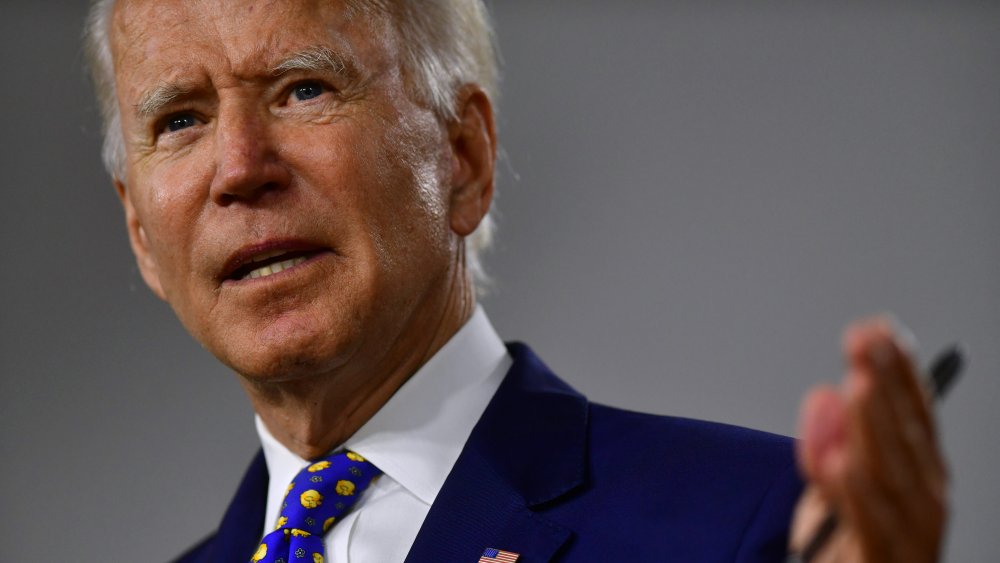 Mark Makela/Getty Images
Setting aside any political differences, Joe Biden reached across the aisle to offer prayers to the grieving Trump family. In a tweet on Aug. 16, 2020, Biden wrote, "Mr. President, Jill and I are sad to learn of your younger brother Robert's passing. I know the tremendous pain of losing a loved one — and I know how important family is in moments like these. I hope you know that our prayers are with you all." At the time of this writing, Donald Trump has not yet responded to the message.
The Biden family is all too familiar with loss, as the Democratic candidate's tweet points out. While he's been married to Jill Biden for more than 40 years now, his first wife Neilia Biden died in 1972 following a car crash, which also resulted in the death of the couple's daughter, Naomi a.k.a. "Amy." Their son, Beau Biden, passed away in 2015 from brain cancer.
While they may not agree on a range of topics, including major social issues, that doesn't mean Biden and Trump can't empathize with one another's losses. And Biden's well wishes to the president's family make that clear.