Why Twitter Is Impressed With Kamala Harris' Debate Performance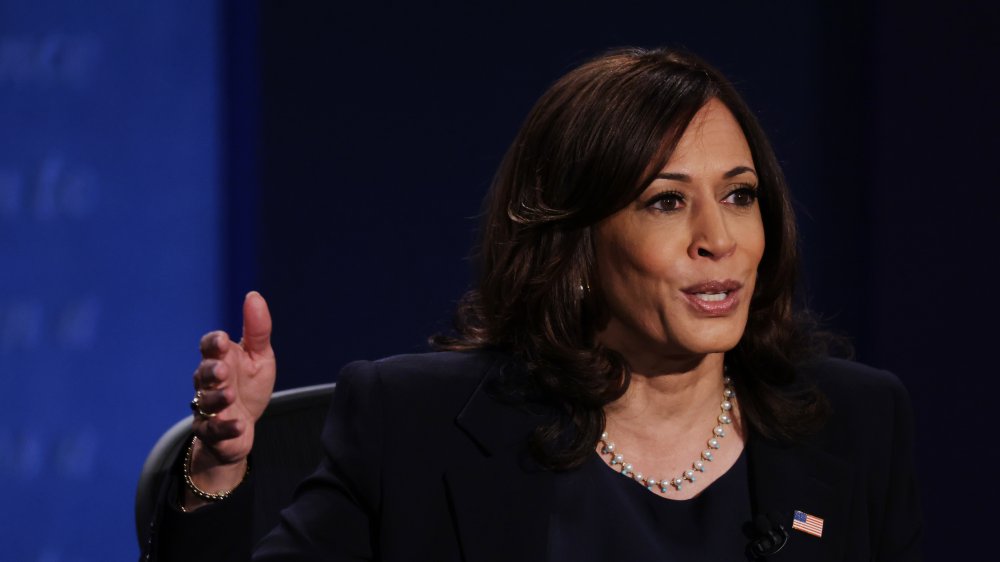 Alex Wong/Getty Images
When the first presidential debate went downhill on Sept. 29, 2020, many hoped the first and only vice presidential debate would be much different. And different it was. The first, between President Donald Trump and Democratic candidate Joe Biden, was packed with lots of interruptions and mishandled frustration. But in the debate on Oct. 7, 2020, both Kamala Harris, Joe Biden's pick for vice president, and Vice President Mike Pence, who spoke for the Trump administration, answered questions while mostly staying within their time limits and respected each others' right to speak. Although there were awkward moments sprinkled in — like the fly that landed on Pence's head — the debate overall seems to have impressed viewers.
"Tonight it was much more civil," CNN host, Wolf Blitzer, reportedly said after the debate. "Both candidates got in some punches," Jake Tapper, another broadcast journalist for the network, said, but added, "Both of them did a lot of dodging."
However, the internet made it clear that they were particularly impressed with Harris' performance, and for one reason. Keep reading to find out what had Twitter buzzing about Harris' performance in particular.
Kamala Harris handled herself like a true lawyer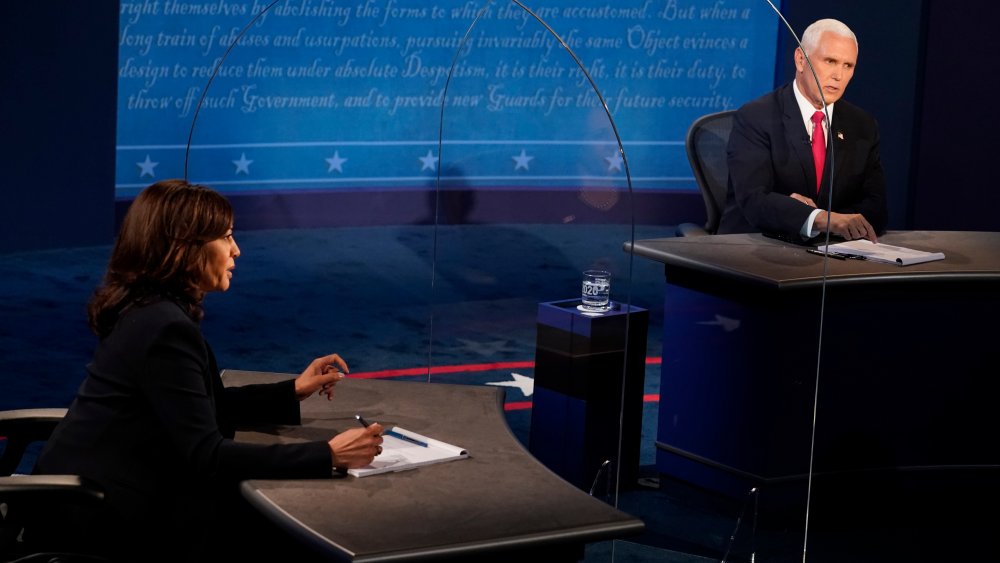 Pool/Getty Images
Soon after the debate kicked off in Utah, Twitter erupted to reflect on what many viewers had noted: Kamala Harris was using her skills as a lawyer to spar with Vice President Mike Pence. "Kamala is doing the only thing worse than sounding like a politician," one user joked. "She sounds like a lawyer." But jokes aside, some think her attorney skills leaned in her favor on debate night. "One thing about Kamala," a user explained, "[is] she's a trained lawyer so she knows how to make a point in 15 seconds." Considering there were many times when Harris had 15 seconds left on the clock, some think this wasn't a bad skill to have under her belt.

Another user admitted that Harris' answers were "effective and so refreshing compared to the first debate" because of the "strategic lawyer-like layout of her answers." Others also saw what she was doing in between giving answers. "I just love that Kamala is writing things down as this is going," a viewer added. "Like a lawyer, through and through." Others called her "well-prepared" and "loaded with facts." But some were not as big of a fan of what others considered a lawyer-like demeanor, with one viewer commenting,  "Kamala Harris talks like a sleazy lawyer." 
No matter your opinion on the subject, many can agree the vice presidential debate got people talking.