Divorce Lawyer Explains Why Angelina Jolie's Recent Request Is So Concerning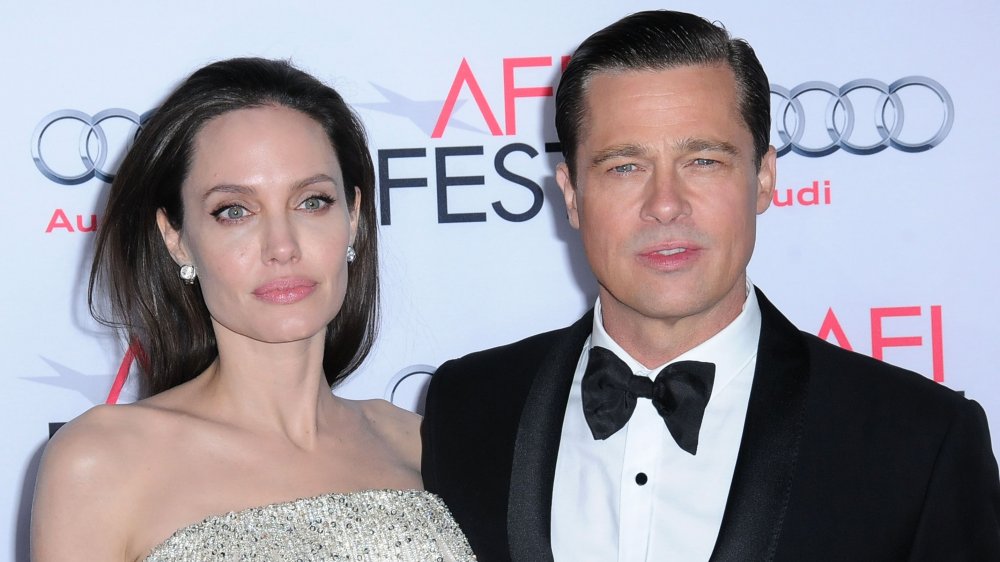 Barry King/Getty Images
Brad Pitt and Angelina Jolie announced their split in 2016, but they're still working out the details of their divorce. In April 2019, the exes filed a judgment to become legally single while they continued to negotiate their divorce settlement, according to Us Weekly. In August 2020, the Girl, Interrupted star filed court documents, requesting to remove Judge John W. Ouderkirk from overseeing the divorce. She claimed that the judge didn't disclose an "ongoing business and professional relationships" with Pitt and his legal team. 
Jolie's lawyer Samantha Bley DeJean said, "All my client is asking for is a fair trial based on facts, with no special favors extended to either side. The only way litigants can trust the process is for everyone involved to ensure that there's transparency and impartiality." The president of West Coast Trial Lawyers, Neama Rahmani, said that Jolie thinks the judge is "biased in Brad's favor" due to those personal connections. Ouderkirk officiated Pitt and Jolie's wedding in 2014.
A source told Us Weekly, "Brad says Angelina has gone way too far this time." Apparently, "he's left with no other option but to dig in and fight back." Her lawyer said, "Any delay in these proceedings is due to [Pitt's team's] zealous attempt to create an unrecognized special exception for their client's benefit."
In October 2020, news broke that Jolie's request to remove Ouderkirk from their divorce proceedings got denied. So, we spoke to divorce lawyer Christina Previte, Esq. about why Jolie's request is so concerning. 
Angelina Jolie is probably 'concerned' she won't get 'the result she wants'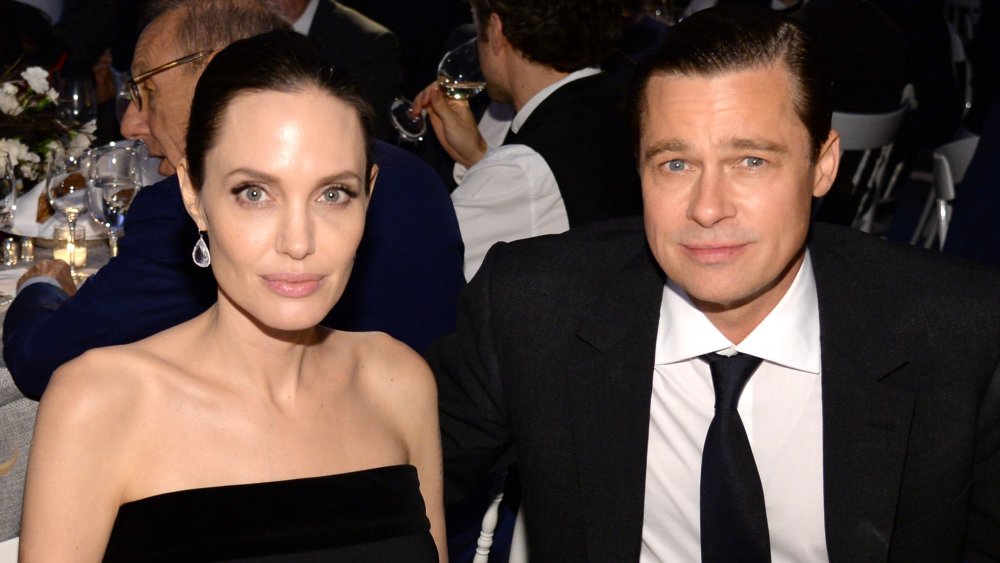 Kevin Mazur/Getty Images
Angelina Jolie and Brad Pitt's divorce proceedings have been far from amicable, particularly in regard to child custody. Together, they have six kids and five of them are younger than 18. Divorce lawyer Christina Previte, Esq. explained to Nicki Swift why Jolie's request is likely to do more harm than good, sharing, "Whenever a litigant in a divorce case requests a different judge (particularly when the litigation has already started), it's often because he or she isn't getting a favorable result with the judge they already have and wants to try to get a more favorable outcome with a new judge."
Although that's a common scenario, Previte suggested, "Or it could be because the judge has a reputation in approaching cases that isn't favorable for their position. For example, some judges get a reputation for being 'pro father' or 'pro 50/50 custody.'" She also explained, "The fact that there is a long history with the judge they have already suggests to me that Angelina is concerned that she isn't going to get the result she wants and is shopping around for another judge."
Among other things, Pitt wants joint custody, and to prevent Jolie "from taking the children out of the country without" his consent, which Previte says are "are not unusual requests" when negotiating a divorce. Ironically, it seems like Jolie's claims that Judge John W. Ouderkirk favors Pitt will actually put her in an unfavorable position herself. 
Angelina Jolie's request might make her 'appear unreasonable' in court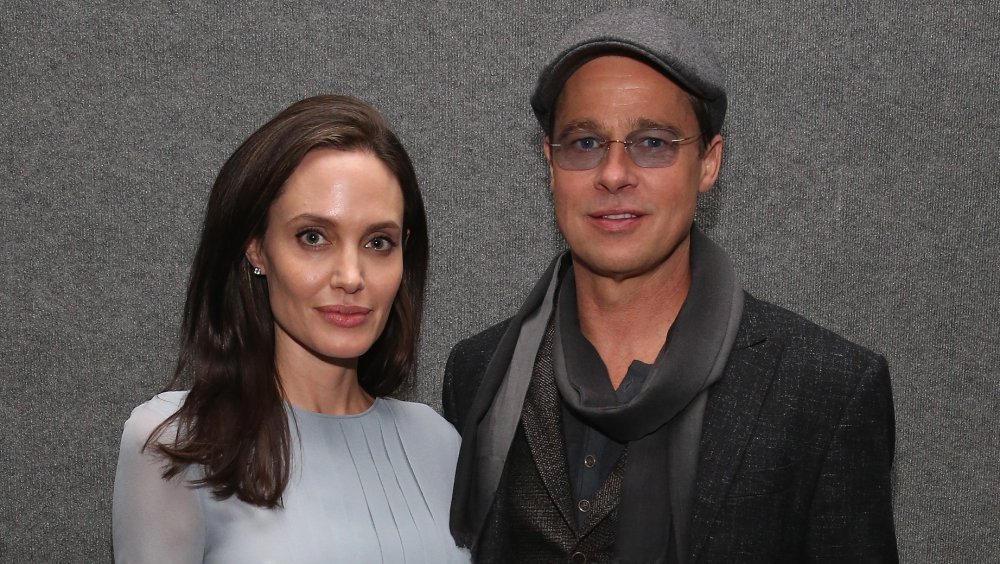 Robin Marchant/Getty Images
In October 2020, Us Weekly obtained court documents that declared that the Angelina Jolie and Brad Pitt divorce case is still "assigned to Honorable Judge W. Ouderkirk (Ret.) for all purposes," despite Jolie's efforts to replace him with another judge. She believed Ouderkirk was biased in favor of the Once Upon a Time in Hollywood actor.
In previous court documents, Ouderkirk wrote, "The Objection to my continued service does not change my ability to objectively view and evaluate the evidence presented by both sides and apply the law impartially." Despite the judge's vow to remain objective, divorce lawyer Christina Previte, Esq. explained to Nicki Swift that Jolie can damage her own case if she isn't cooperative from this point forward. Previte shared, "If Angelina continues to resist the process and avoid addressing the real issues, she is only going to make herself look bad to the court. She will appear unreasonable and it will appear as though she isn't making reasonable efforts to resolve the case."
Additionally, Previte said, "If the court becomes convinced that Angelina is not fostering a relationship between the children and their father, this may not bode well for her custody position. The court always tries to foster a relationship for the children with both." It's unclear when Pitt and Jolie will resolve their custody issues, but hopefully they can get back on track following this disruption and provide some resolution for their kids.