Divorce Lawyer Breaks Down Brad And Angelina's Messy Split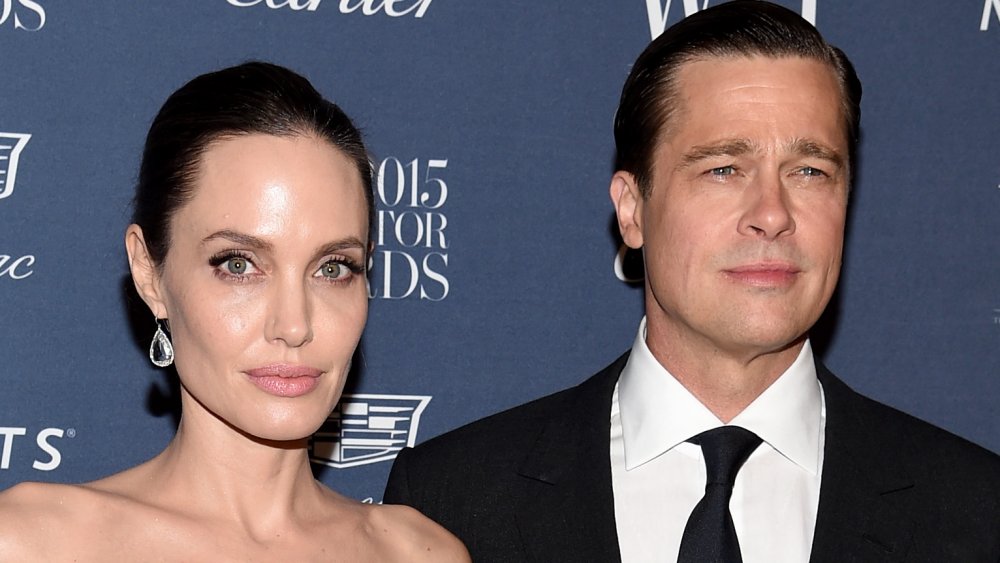 Dimitrios Kambouris/Getty Images
Brad Pitt and Angelina Jolie may have had a rather odd relationship, however, it wasn't until the pair announced their split that the public started to become aware of some of the issues the couple faced. Fans also surely couldn't have anticipated how messy their divorce would become.
"Keep in mind Jolie and Pitt are legally divorced, but the fight continues on," divorce lawyer Maria Barlow pointed out while giving Nicki Swift some exclusive insight into the legal side of the former celebrity couple's break-up. Barlow also noted that when it comes to Pitt and Jolie, "[t]he couple is still fighting over the money and the children." That's not surprising when you consider the fact that both Jolie and Pitt are extremely wealthy and share six children together — Maddox, Pax, Zahara, Shiloh, Knox, and Vivienne.
While custody issues shouldn't be handled lightly, Barlow explained that "[f]ighting for years over the kids is never a good thing as it creates issues so deep that it becomes impossible to co-parent." Frankly, Pitt and Jolie "have been fighting so long the children are starting to age out (i.e. become adults)," which is why, according to Barlow, the two "should really finalize parenting time so the kids can adjust." Beyond that, Barlow notes that the stars should "consider the impact this will have on their children as these kids are old enough to google and see which parent is being naughty or nice." They'll also see that one parent has arguably made a misstep when it comes to custody.
Angelina Jolie may have committed a 'huge NO NO'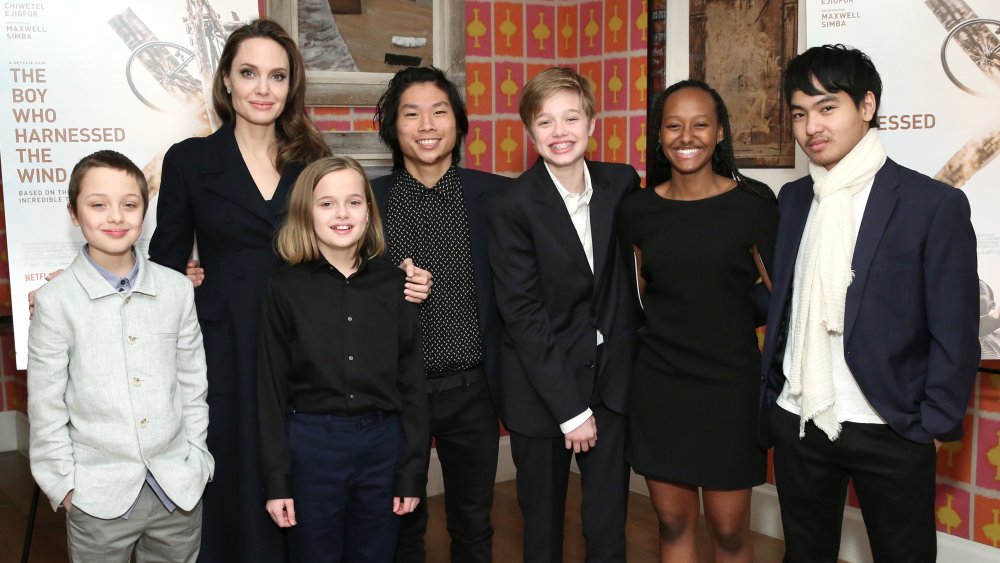 Monica Schipper/Getty Images
Although Angelina Jolie surely has her children's best interests in mind while continuing to work through the arrangements surrounding her split from Brad Pitt, divorce lawyer Maria Barlow claims that Jolie has committed a "huge NO NO" by allegedly "attempting to keep [Pitt] from the children."
"The children are a hot topic in this divorce and many divorces like it," Barlow pointed out, adding that when "a court looks at ... [the] 'best interest of the child," they consider "how the parents get along co-parenting and their ability to foster a loving relationship with the other parent." According to Barlow, that is why, in this particular circumstance, the situation "does not look promising for Jolie." Apparently, despite the star's supposed efforts to keep the kids and Pitt apart, "the Judge is NOT having it." In fact, Barlow notes that "Pitt was actually given additional time with the children."
Beyond that, "the court ordered Jolie not to monitor the electronic contact" between Pitt and the kids. Barlow says that "[i]f it is found that Jolie is monitoring the calls or not following the court orders she could find herself in contempt of court or worse – losing physical custody of the children." Let's hope it doesn't come to that and, instead, Pitt and Jolie can work things out amicably for the sake of their children and for themselves.