The Real Reason Davina Potratz Left The Oppenheim Group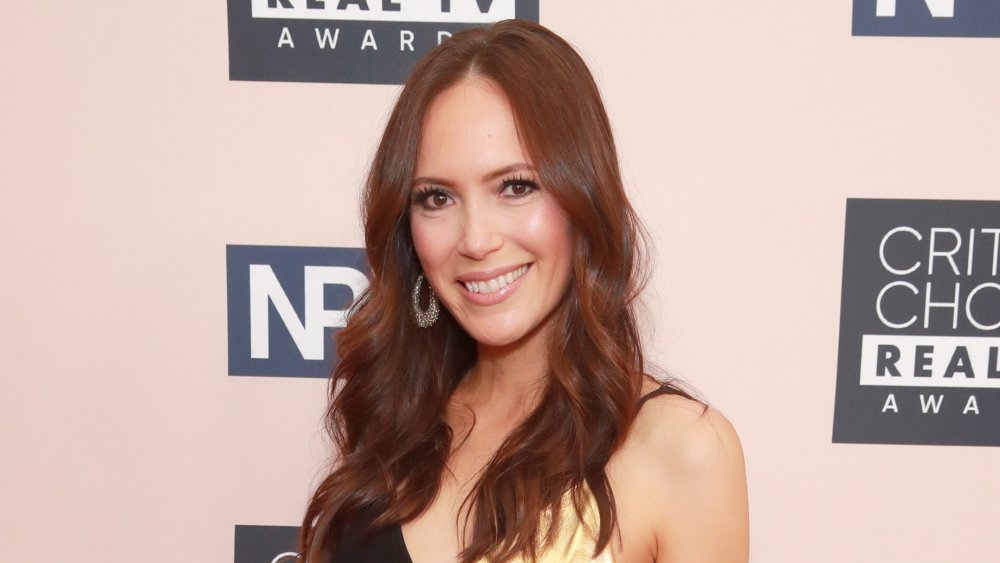 Rich Fury/Getty Images
Calling all Selling Sunset fans! Davina Potratz made a big announcement on Oct. 7, 2020 and it has everyone wondering what's in store for the show's next season. Davina revealed to People that she is leaving the Oppenheim Group and "joining rival Douglas Elliman in Beverly Hills." Her decision to leave comes after a hectic few months of the realtor-turned-reality star being trolled for how she was portrayed on the show, with many fans claiming she's the villain of the series.
Netflix's hit docu-soap series Selling Sunset became basically everyone's summer obsession in 2020, thanks to Season 2 and 3 being released a few months apart from each other. The Hills-inspired reality TV show focuses on a group of well-manicured luxury real estate agents who not only show some of the biggest and baddest listings in the Los Angeles area, but also go head-to-head with one another when it comes to their personal lives. The show is essentially the perfect mix of drama and sexy California mansions. Davina also is key to that equation due to her feuds with some of her co-stars and infamous $75 million listing. 
So, now that Davina has left the show's brokerage, will she still be part of the cast and starting fires? Or did she leave the Oppenheim Group to help rid herself of her villain-like title?
Will Davina Potratz's new gig lead to more drama or is it her way of saying goodbye to reality TV?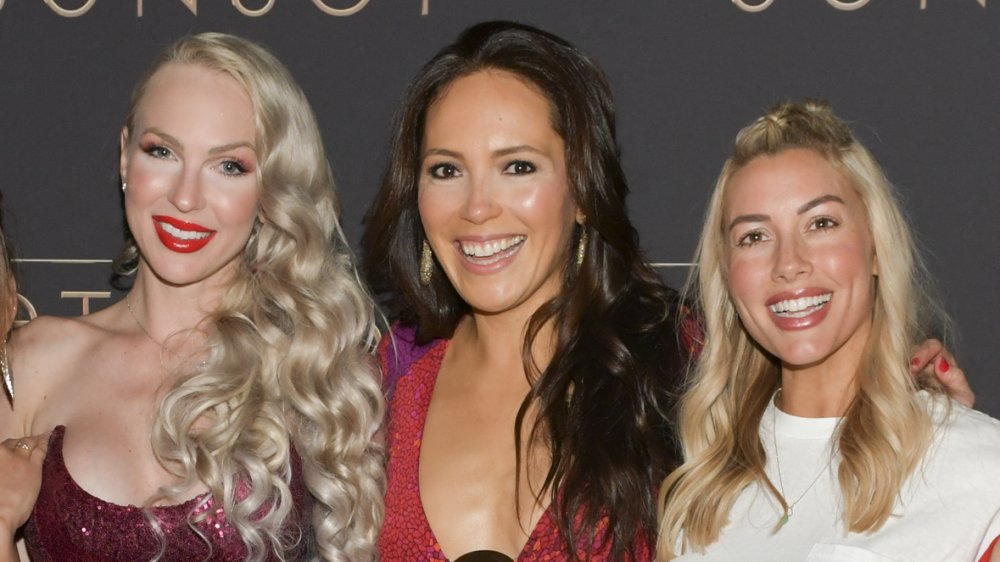 Rodin Eckenroth/Getty Images
Davina Potratz's announcement that she's leaving Selling Sunset's Oppenheim Group is definitely a shock for both her co-stars and the media. However, the starlet and realtor claims the decision is "purely business." She revealed to People, "I'm really excited to be a part of Douglas Elliman and their very sophisticated and global new development division" She continued, "My background is in new development sales and marketing, so this is just a wonderful opportunity for me... It's just very in tune with my skills."
Davina also squashed rumors that she's leaving Selling Sunset. She explained that even though she will no longer work for the Oppenheim Group, she still hopes she will be part of the reality show's cast — stating that she doesn't think it will be an issue since "Brett is not at the Oppenheim Group anymore either." In early August of 2020, news broke that Brett Oppenheim, Jason's twin brother, left to start his own brokerage.
So, it appears that even though Davina was dubbed the villain of the show by fans, it's not causing her to walk away from reality TV just yet. Although, we do think it's likely that when they start filming season four, Davina's position at Douglas Elliman will definitely be spun in a drama-filled way.