The Real Reason Why Jill Marie Jones Left Girlfriends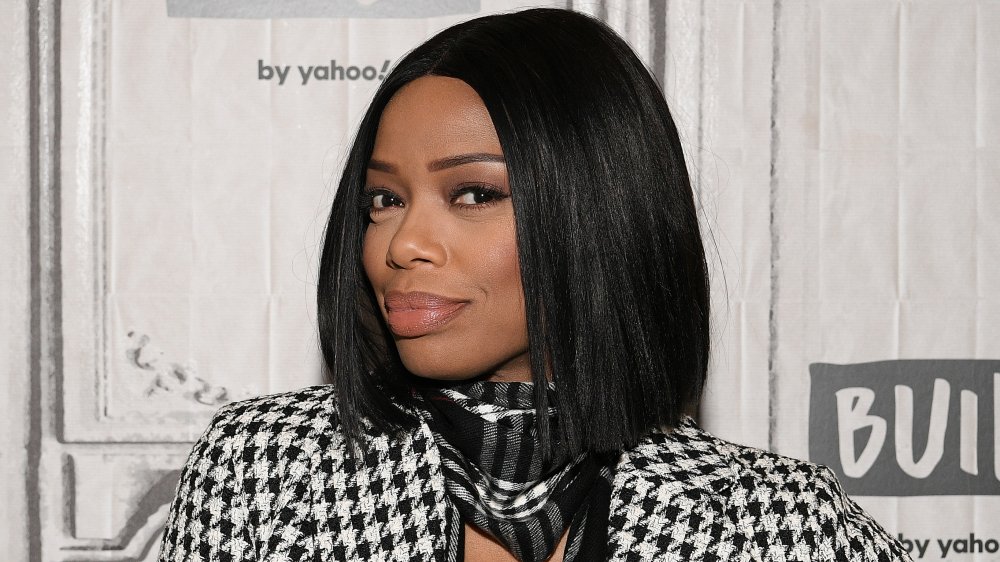 Dia Dipasupil/Getty Images
Two decades after its initial air on UPN, Girlfriends has finally received its flowers as one of the most influential Black sitcoms. On Sept. 11, 2020, which also happens to be the show's 20th anniversary, Netflix released every season of Girlfriends for streaming. The release came just two days after Netflix's Strong Black Lead Twitter account announced the company's partnership with the series' creator, Mara Brock Akil, for a multi-year deal to write new original content. Girlfriends reached Netflix's Top 10 Most Popular Shows shortly after the full series was posted, per HuffPost.
Girlfriends follows the journey of four Black women played by a then-barely known cast — Tracee Ellis Ross (Joan), Golden Brooks (Maya), Persia White (Lynn), and Jill Marie Jones (Toni) — navigating everyday encounters within their professional and personal lives in Los Angeles. The show aired for six seasons on UPN and two seasons on its successor network, The CW, before the show's abrupt end in 2008. Girlfriends paved the way for many Black women in Hollywood today, allowing for more Black woman-centered series like Insecure and Betty to emerge in later years.
If you binge watch Girlfriends, you might realize that fan-favorite Toni Childs-Garrett, played by Jones, disappears after season 6. Viewers agreed, via Twitter, that the show was not the same without Toni. One avid Girlfriends viewer even tweeted, "That intro to Girlfriends season 7 without Toni p****d me off." Here's the real reason why Jill Marie Jones left Girlfriends.
Jill Marie Jones chose not to renew her contract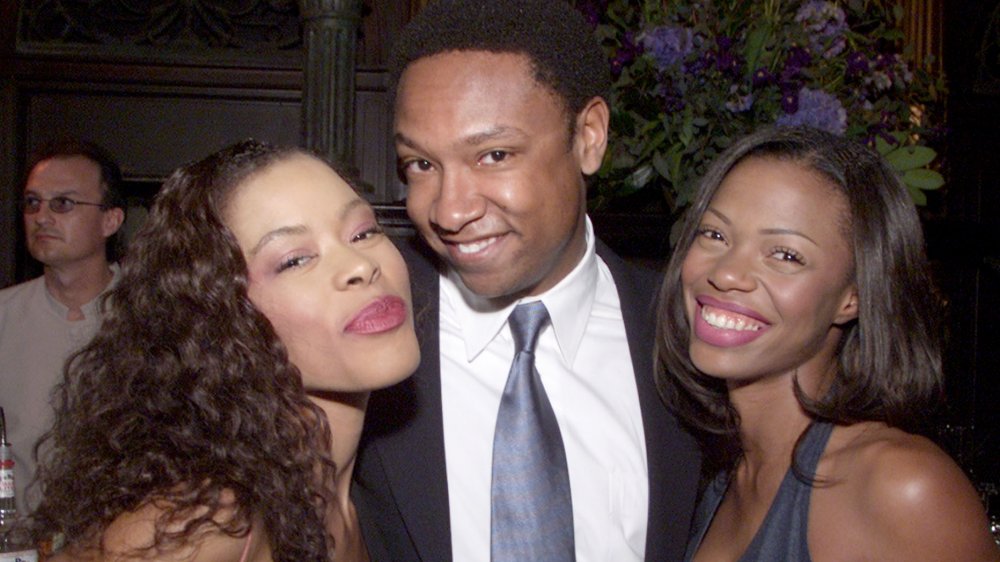 Kevin Winter/Getty Images
Antoinette "Toni" Childs-Garrett, played by Jill Marie Jones, walked so Insecure's Molly Carter could run. Jones' character on Girlfriends gave young black women their first glimpse of a luxurious mindset. Toni, a real estate agent who later opens her own brokerage on the show, lives her life fabulously — some may even say she lives above her means per her mention of renting her luxury car in the first season. However, we last see of Toni settling her custody battle against her ex-husband Todd and exiting the courthouse after Joan arrives late to her hearing.
For those who haven't received closure about Girlfriends' end, there are even more questions about why Jones left the show after the sixth season. Jones told Essence (via Distractify) that she left the series because her contract ended and she did not want to renew it because she wanted to pursue other opportunities at the time. "I left because I wanted to do movies," Jones said. My contract was up after my sixth season and people forget that just like the network can choose whether or not to renew your contract, I can also choose and evaluate whether or not I want to come back."
She also mentioned that the reasoning behind her departure had nothing to do with finances. "There's so much more I want to do in my career and so much more I want to know and learn," she explained, "but my departure definitely had nothing to do with money."
Fans couldn't accept Jill Marie Jones' 'Girlfriends' departure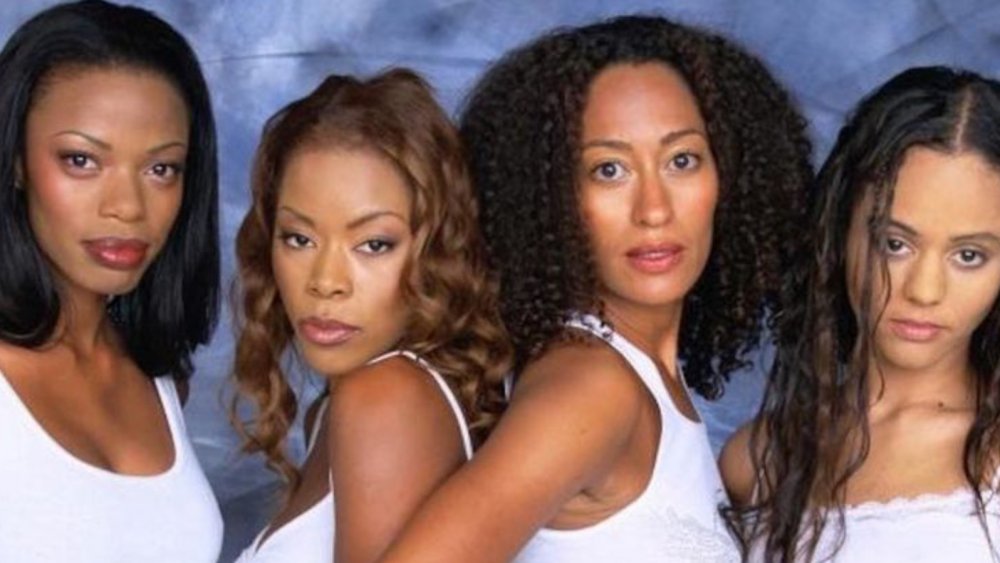 The CW
As Girlfriends moved forward without Jill Marie Jones' Toni, showrunners replaced her character with unofficial girlfriend Monica. While Monica held viewers' attention for only so long, the ratings took a dip after Jones' departure. Starting at a peak of 4.2 million viewers in its second season (per USA Today), Girlfriends faced a significant dip in ratings after season 6. By its final season, the sitcom had only 2.1 million viewers (per ABC Medianet).
According to TV Series Finale, The CW ultimately canceled Girlfriends in 2008 "based solely on the considerable cost to license each episode in an extremely unusual business environment," a spokesperson for The CW said. For many viewers, it feels like there was no true closure due to the show's unprecedented end sans finale. An inside source also told The YBF that Jones' departure was the "biggest complaint that the cast and crew have encountered about the show." 
Jones' co-stars agreed. In a 2019 interview on the set of Black-ish, where Jones reunited with Tracee Ellis Ross, Persia White, and Golden Brooks, Ross shared a tearful moment with Jones when discussing her departure. "That is one of the things that really bothered me when I would hear people say, 'What are you guys going to do without Toni?' These women are still doing a show," Ross said. "But it was hard without you, Jill." Brooks also reiterated her support for Jones' decision. "She made a choice that was right for her and we have to respect that."