The Truth About The Gretchen Whitmer Kidnapping Plot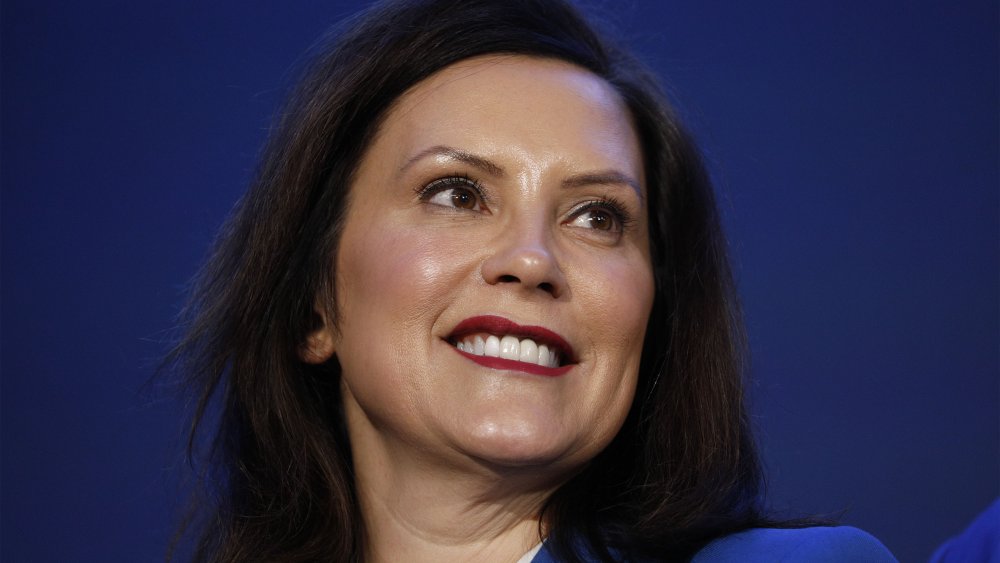 Bill Pugliano/Getty Images
Michigan Gov. Gretchen Whitmer, a Democrat, has faced a mix of praise and controversy in 2020, in part due to her handling of the coronavirus pandemic. Although some commended Whitmer for enforcing stay-at-home orders and social distancing guidelines amid rising COVID-19 numbers in the state, others criticized the governor for being too restrictive. Whitmer also generated headlines for sparring with President Donald Trump, and, in September 2020, the governor slammed the Trump admin for being "reckless and not particularly well-informed" about COVID-19, according to USA Today.
As some might already assume, Trump isn't a big fan of Whitmer, complaining that she "doesn't have a clue" when it comes to leadership. "Open up your state, Madam Governor, open up your state," he said during a Sept. 10, 2020 campaign stop, per MichiganRadio.org.
In October 2020, Whitmer became a topic of discussion again, as the news broke that the FBI had prevented an alleged kidnapping plot against her. Below we share all of the details surrounding the investigation. 
Inside the alleged plot to 'snatch' Gretchen Whitmer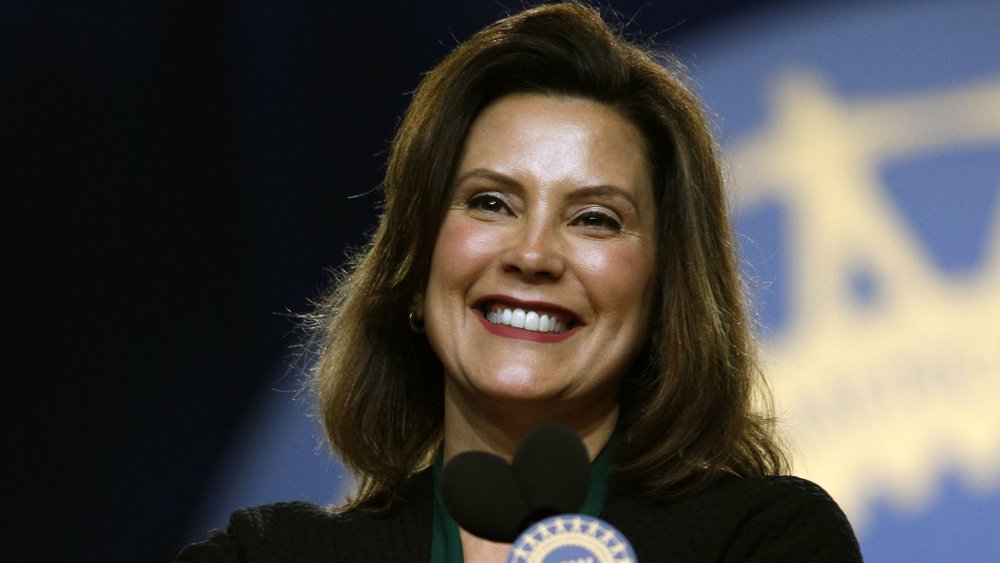 Bill Pugliano/Getty Images
The FBI has thwarted an alleged kidnapping plot against Michigan Gov. Gretchen Whitmer, according to a federal affidavit filed on Oct. 8, 2020. The six men arrested in connection with the conspiracy allegedly worked with a Michigan-based militia group called Wolverine Watchmen, according to The Hill. "Several members talked about murdering 'tyrants' or 'taking' a sitting governor," an FBI agent wrote in the affidavit, as The Detroit News reported. "The group decided they needed to increase their numbers and encouraged each other to talk to their neighbors and spread their message." 
The supposed plan, which Michigan Attorney General Dana Nessel described as "elaborate," included members of the group staking out Whitmer's vacation home in August and September 2020, according to the affidavit obtained by The Detroit News. The suspects also allegedly engaged in "firearms training and combat drills and tried to make explosives; they also gathered several times to discuss the mission," as The New York Times noted. One of the proposed goals, FBI agents claim, was to take Whitmer — who one member called a "tyrant b***h" in a recorded phone call — hostage to a "secure location" and put her on "trial" for supposed treason before the presidential election on Nov. 3, 2020. Federal agents received their information from a militia member turned informant, who first came forward about the group's alleged plot to "target and kill police officers." 
As of this writing, Whitmer hasn't addressed the alleged plot or the affidavit.