Why Trump's Coronavirus Timeline Is Concerning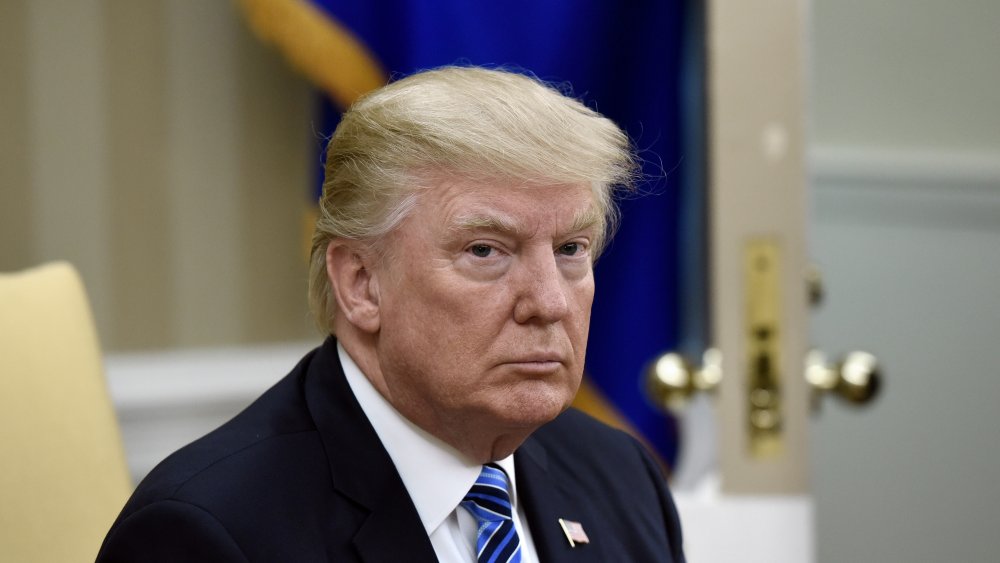 Pool/Getty Images
Did President Donald Trump know about his coronavirus diagnosis before he revealed it to the public? That's the question that's now swirling, as statements from White House physician Sean Conley prompted suspicions about the real timeline of the president's illness, per The Washington Post.
Trump first announced his diagnosis on Twitter around 1 a.m. ET on Oct. 2, 2020, writing that he'd just tested positive that night. But at a press conference on Oct. 3, 2020, Conley mentioned being "72 hours into the diagnosis," and another doctor said that Trump began an experimental treatment "about 48 hours ago," per NPR. This would mean he was diagnosed mid-day on Sept. 30 and started treatment on Oct. 1 — over a day earlier than he claimed.
Although it's a discrepancy of just one day, that one day makes a huge difference, given Trump's busy schedule. If he was diagnosed on Sept. 30, that would mean that he went on to attend a fundraiser in Minneapolis, hold an outdoor rally, and fly on Air Force One to another rally while knowingly being infected with the virus, Independent reported. With many people already testing positive from other group events with the president and his team, this is definitely a cause for concern.
Shortly after Conley's press conference, White House officials spoke out to clarify things.
Is Trump's illness evolving faster than usual?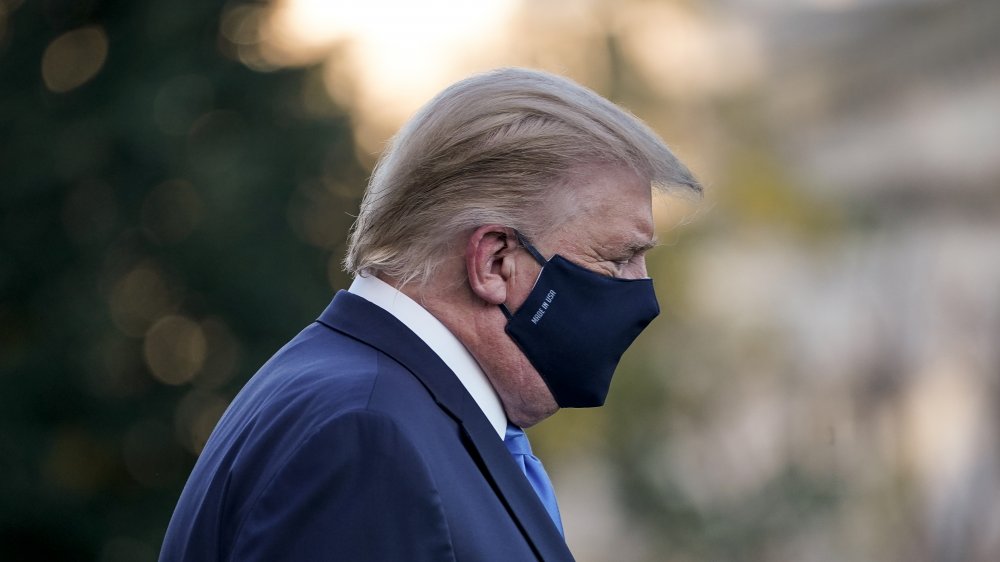 Drew Angerer/Getty Images
White House officials clarified that Dr. Sean Conley meant that it was day three of President Donald Trump's illness, rather than 72 hours, according to Independent. Per NPR, Conley clarified his own comments: "The President was first diagnosed with COVID-19 on the evening of Thursday, October 1st and had received Regeneron's antibody cocktail on Friday, October 2nd."
But for some, the confusion has only confirmed that there's something amiss. Social media users were already suspicious that Trump was diagnosed earlier than he let on because of how quickly his situation seemed to advance — he developed symptoms and was flown to a hospital the day after being diagnosed. Author Kurt Eichenwald tweeted, "Experts kept saying yesterday the Trump timeline from test to symptoms to collapse made no sense. Now we know why: they were lying."
There's another reason to be concerned, regardless of the one-day timeline discrepancy. Dr. Dena Grayson, who specializes in infectious diseases, added on Twitter that "Trump's clinical condition has deteriorated faster than normal for #COVID19, even with the [White House's] new timeline."
In addition to questions over when he was diagnosed, it's unclear when Trump actually contracted the virus. Per WFAA, debate moderator Chris Wallace says his doctor has advised him that Trump must have been sick during the debate, given the incubation period of the virus. Trump's aide, Hope Hicks, announced her own diagnosis shortly before the president's (via CNN).
Timeline specifics aside, it's clear that Trump and his wife must have exposed many people to the virus before they began quarantining.