What Donald Trump's Mandatory Quarantine Will Be Like In The White House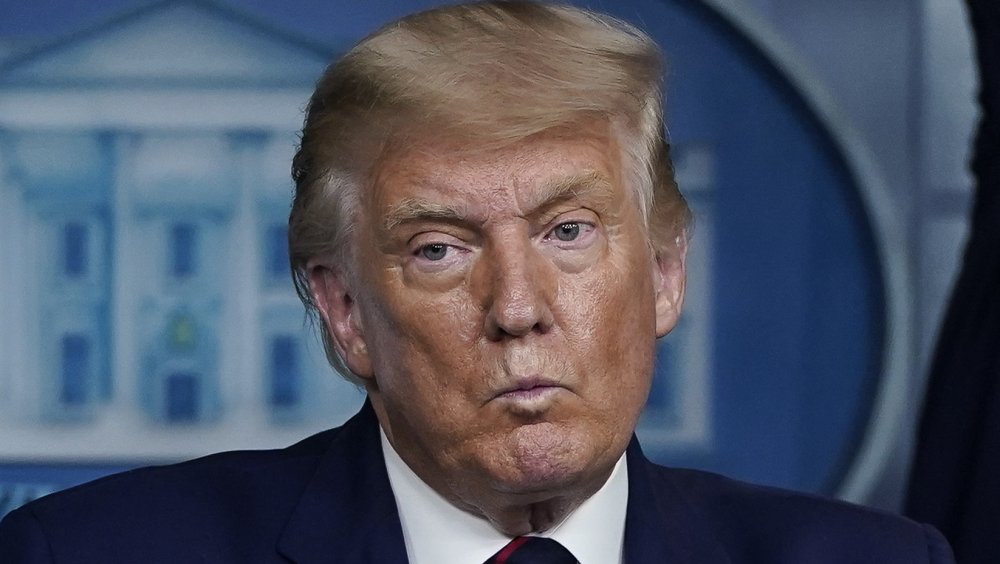 Drew Angerer/Getty Images
In the early morning hours of Oct. 2, 2020, President Donald Trump took to Twitter to reveal that he had tested positive for Covid-19. As of this writing, the president is said to be "experiencing coldlike symptoms," per The New York Times. Mere hours before Trump's social media announcement, Bloomberg reported that White House aide Hope Hicks had tested positive for the virus, just days after the first presidential debate of the 2020 election.
According to Bloomberg, aides close to Trump "said they sensed on [Sept. 30, 2020] that Trump was feeling poorly but they chalked it up to fatigue from an intense campaign schedule." One insider added that he "seemed exhausted." NBC News medical contributor Vin Gupta told Today that everybody who came into contact with either Trump or Hicks aboard Air Force One on Sept. 30, 2020, or elsewhere should also quarantine for two weeks.
While no one truly knows what is going to happen over the next few days and weeks, it's worth noting that the news of Trump's coronavirus diagnosis comes almost exactly a month before the 2020 presidential election on Nov. 3, 2020. That being said, one thing is certain: President Trump and first lady Melania Trump now have to quarantine for two weeks in the White House. Here's what that might look like.
Donald Trump will be under 'vigilant watch'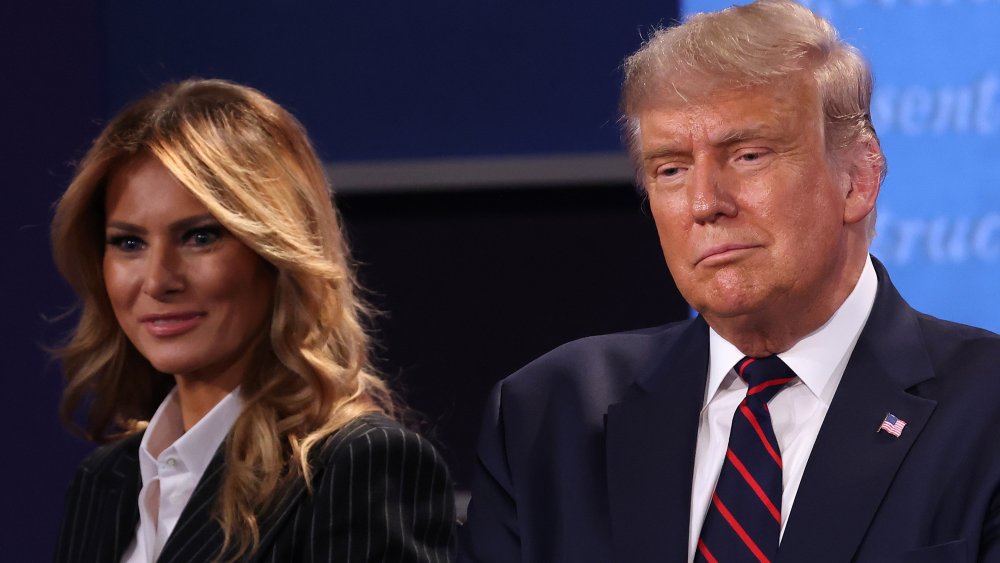 Win Mcnamee/Getty Images
According to a letter from President Donald Trump's physician, Dr. Sean Conley, the president and Melania Trump "plan to remain at home within the White House during their convalescence." Conley went on to write (via NBC News): "The White House medical team and I will maintain a vigilant watch, and I appreciate the support provided by some of our country's greatest medical professionals and institutions."
While the president does have to remain in The White House for the duration of the quarantine, it's unclear exactly how much of The White House he will be able to occupy. It's likely that the tours that normally happen on Fridays and Saturdays will be halted for the time being to limit visitors entering the property, but that doesn't account for the countless people who work in the building every day. The quarantine will also certainly halt his physical campaigning for at least a week or so. On a similar note, as of this writing, it's unclear whether reporters will still be allowed on the property for live press conferences or if they will be moved to remote conferences.
The New York Times reported that if the president's symptoms remain mild, he could potentially recover in a week. However, if the illness becomes more severe, it could lead to pneumonia and require a ventilator and potentially months of treatment. While Trump does have some of the best medical care in the world by his side, this is a truly unprecedented event in a seemingly never-ending string of unprecedented events.