This Is How Chris Wallace Actually Feels About The First Debate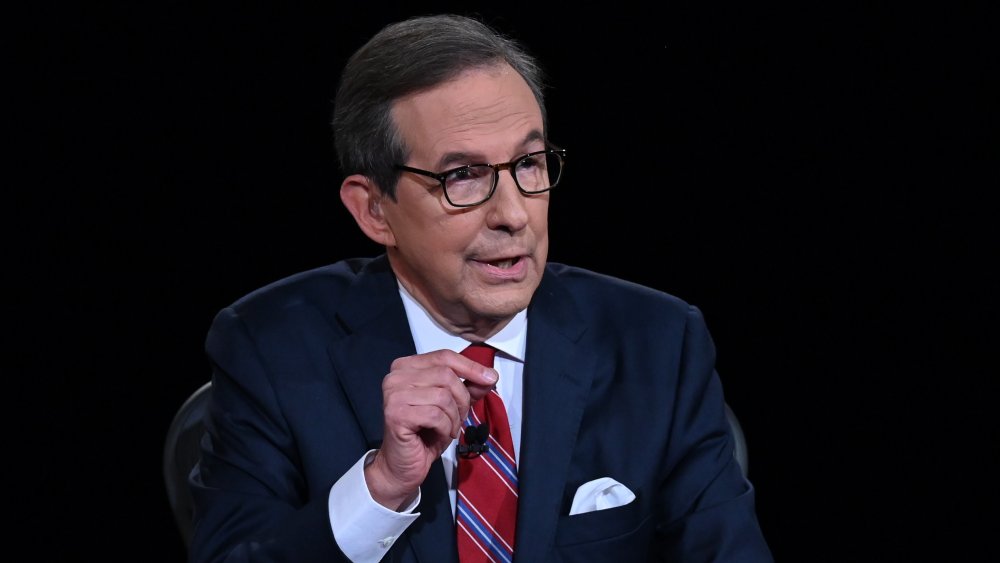 Pool/Getty Images
The first presidential debate of the 2020 election aired on September 29, 2020, and Americans are still reeling from what the Washington Post described as "an exhausting mess" that spun "outside the bounds of anything that could reasonably be called a debate." The newspaper isn't alone in their criticism of the event, which was marked by President Donald Trump frequently talking over Democratic nominee Joe Biden, while moderator Chris Wallace struggled to get a word in edgewise. People on both sides of the aisle were deeply critical of Wallace's performance.
The Commission on Presidential Debates (CPD) also seems to agree with these sentiments, or at least enough to implement some major overhauls. According to NBC News, the commission announced on September 30, 2020 — only a day after the debate aired — that "additional structure should be added to the format of the remaining debates to ensure a more orderly discussion of the issues." (As of this writing, the CPD has not announced what that will entail, though a source told NBC News that one proposed change will be to cut off the microphone of candidates who violate the rules.)
Next time, Wallace won't be moderating — and considering his thoughts post-debate, we can understand why he'd might not want to, even if he could.
Chris Wallace was 'sad' about the debate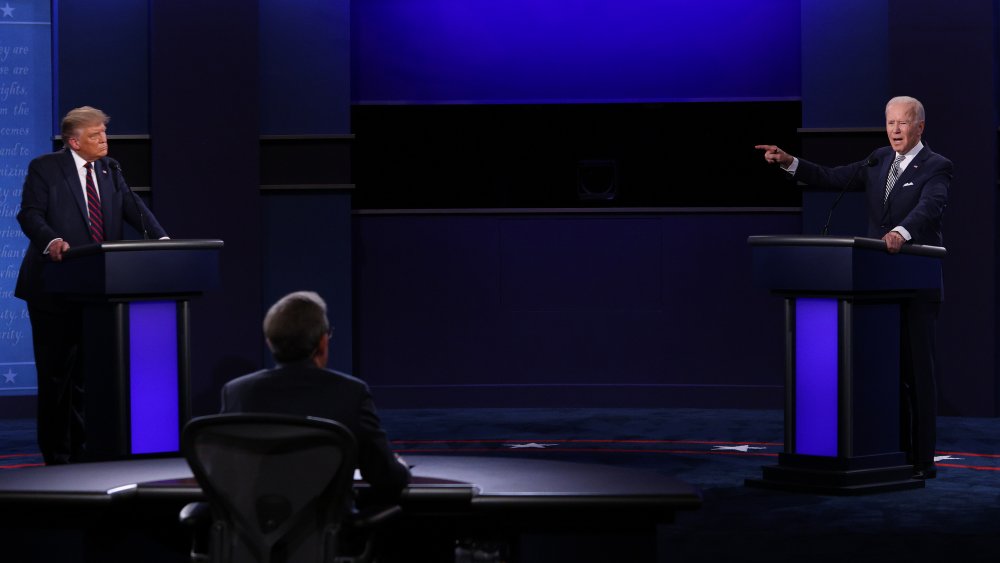 Scott Olson/Getty Images
In a September 2020 interview with The New York Times, Fox News anchor and debate moderator Chris Wallace held nothing back when asked about his own assessment of the first presidential debate, telling reporters that he was "sad" with the way it ultimately unfurled.
Wallace, who also served as a moderator for the third debate between President Donald Trump and Hillary Clinton in 2016, called himself a "pro" when it comes to mediation of this caliber. Yet he said that he had "never been through anything like [the 2020 debate]," which he concluded was "a terrible missed opportunity" for viewers and American voters. In response to Wallace's critics, most of whom expressed anger and frustration over his inability to rein in participants, the Fox News anchor himself admitted that he "never dreamt that it would go off the tracks the way it did." Wallace also did his best to explain, rather than excuse, how exactly that was able to happen despite the best efforts of a seasoned host.
"You're reluctant... to rise to the point at which you begin to interject more and more," Wallace told the Times. "First to say, 'Please don't interrupt,' then 'Please obey the rules,' and third, 'This isn't serving the country well.' Those are all tough steps at real time, at that moment, on that stage."
Donald Trump and Chris Wallace have butted heads before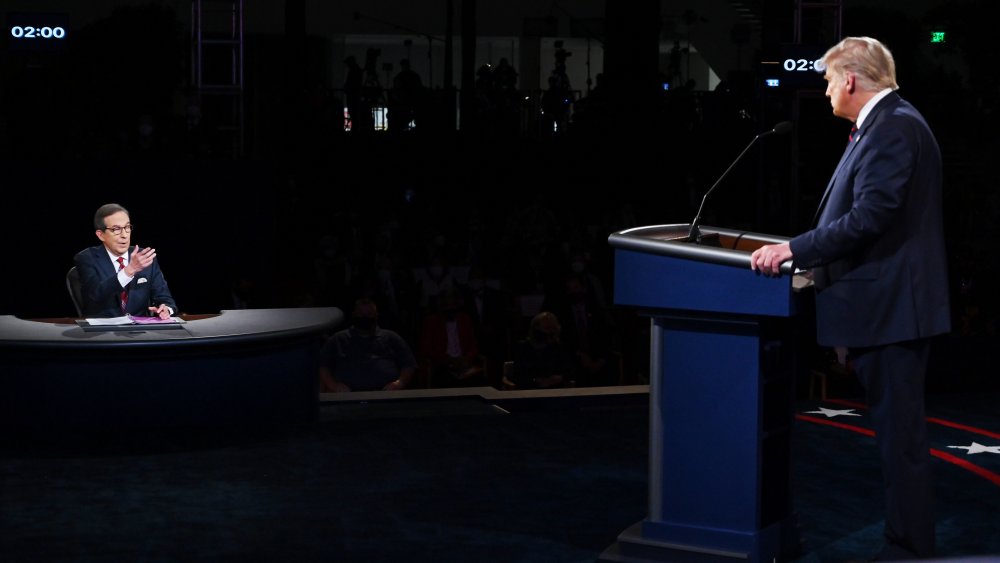 Pool/Getty Images
What also didn't help was President Donald Trump's own seemingly negative campaign against Fox News journalist Chris Wallace in the month leading up to the debate. Many speculate that the feud may have stemmed from Wallace's tense interview with Trump for his own lengthy segment in July 2020.
During the nearly hour-long interview, Wallace, who many consider one of the conservative Fox News network's more moderate, politically balanced reporters, bluntly confronted Trump about various claims. He brought up Trump's claims about Democratic nominee Joe Biden's campaign platform, the administration's response to the coronavirus pandemic, and infection and mortality rates.
Notably, Wallace also confronted Trump about his assertions that his score on a cognitive competency test proved that he had a high IQ. Wallace countered the president's claim, stating that the questions on the test, which he had taken, were relatively easy, and that the test overall "wasn't the hardest." As an example, Wallace also pointed out that one of the questions included asked the test-taker to identify a picture of an elephant by name — something which The Atlantic reported is common for tests given to measure mental cognition in relation to dementia, not intelligence. 
C-SPAN editor Steve Scully, not Wallace, will serve as moderator for the second debate, which will air on October 15, 2020.