Here's What We Know About Donald Trump's COVID-19 Symptoms So Far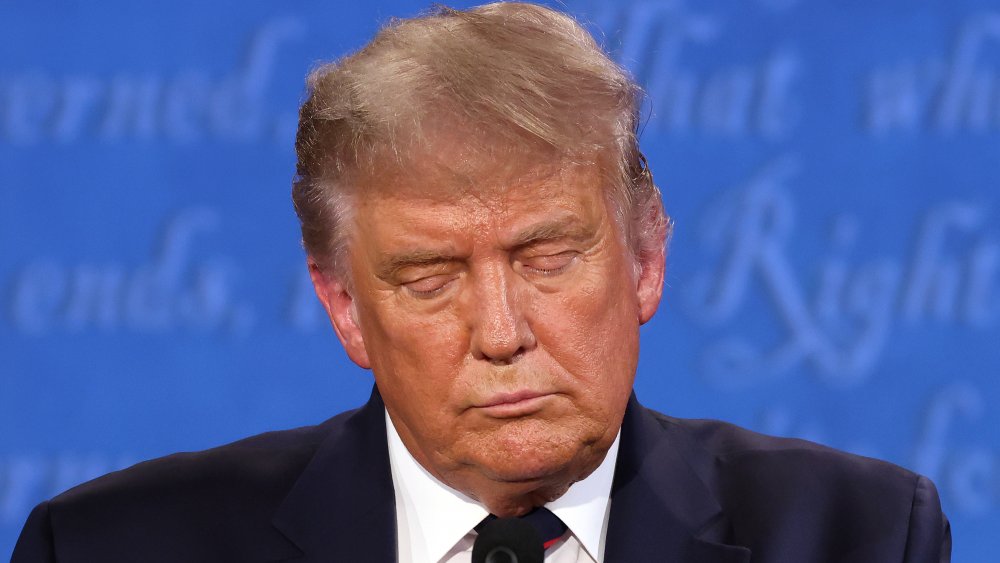 Win Mcnamee/Getty Images
Mere hours after Bloomberg reported that senior White House aide Hope Hicks tested positive for coronavirus on Oct. 1, 2020, President Donald Trump took to Twitter to reveal his own positive result. "Tonight, @FLOTUS and I tested positive for COVID-19. We will begin our quarantine and recovery process immediately. We will get through this TOGETHER!" wrote the president, sharing his diagnosis before an official announcement was made by White House officials or Trump's physician, Dr. Sean Conley.
First Lady Melania Trump also confirmed that she tested positive for Covid-19 via Twitter. "As too many Americans have done this year, @potus & I are quarantining at home after testing positive for COVID-19," FLOTUS posted on social media, reassuring followers that she and her husband were "feeling good" and had "postponed all upcoming engagements."
On the morning of Oct. 2, 2020, Conley released an official statement regarding the health of both Trump and the first lady in which the physician stated that both would "remain at home within the White House during their convalescence" (via CNN). Conley also noted that both he and the "White House medical team" would "maintain a vigilant watch" for the duration of both Trumps' illnesses, adding that he would update accordingly with any developments.
Donald Trump is reportedly 'experiencing coldlike symptoms'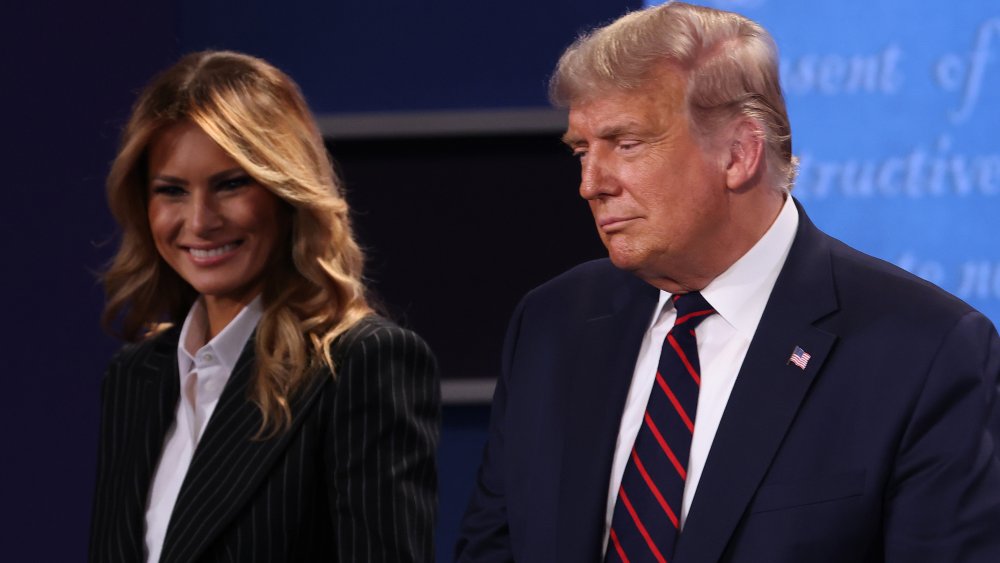 Win Mcnamee/Getty Images
Despite reassurances from both President Donald Trump and first lady Melania Trump, it's notable that Hope Hicks — who the The New York Times reported rode with the president on Air Force One to Duluth, Minn. for a campaign rally on Sept. 30, 2020 — had begun "exhibiting minor symptoms around the time of Mr. Trump's rally." As of this writing, it is unclear whether Trump was aware of Hicks' symptoms during the flight.
On Oct. 2, 2020, The New York Times reported that, per "two people familiar with his condition, Trump "is experiencing coldlike symptoms." That being said, per the outlet, Trump's designated personal physician, Dr. Sean Conley, has deemed Trump still able to continue his presidential duties as per usual.
In addition to riding with Trump on Air Force One on Sept. 30, 2020, the previous evening, Hicks "accompanied Mr. Trump to the first presidential debate" with Democratic presidential nominee Joe Biden on Sept. 29, 2020, potentially putting Biden at risk of contracting the virus, per The New York Times. While, as of this writing, no news of testing has been released from Biden's camp, it is also unclear whether he and the president will face off on Oct. 15, 2020, for the second scheduled presidential debate ahead of the 2020 election.