The Least Popular BTS Member Will Surprise You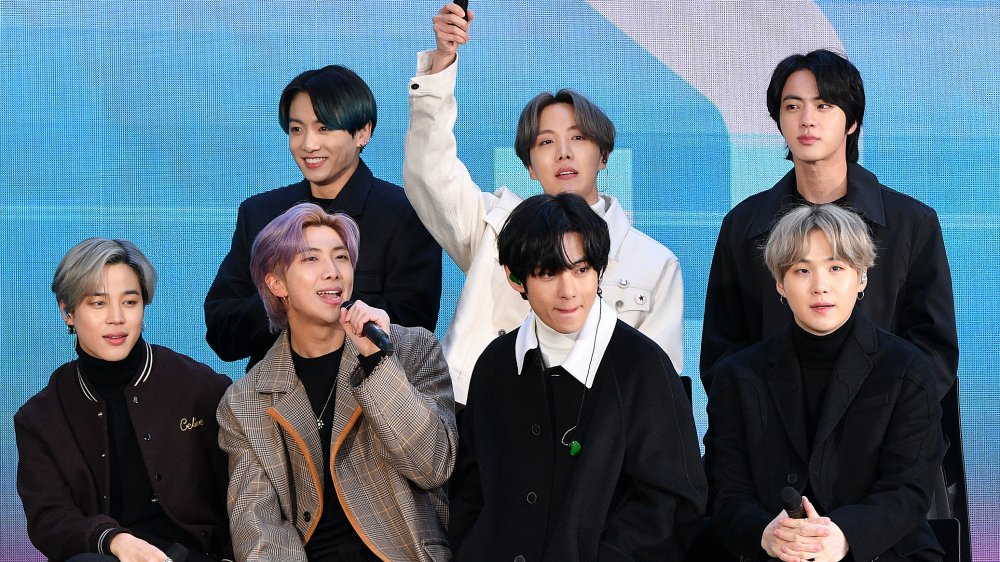 Dia Dipasupil/Getty Images
When it comes to the K-pop supergroup BTS, it's hard to imagine that the band that managed to historically shatter multiple records on Billboard and Spotify can ever place rank among a "least popular" list for — well, anything. But according to a number of polls, there's at least one member of the boy band phenom that has indeed done so, and not in a way befitting of pop music royalty, to say the least. 
According to at least two widely circulated polls within the span of two years, one member of the K-pop sensation BTS — among which include crooners RM, Jin, Suga, J-Hope, Jimin, V, and Jungkook — has frequently ranked the most unpopular among the septet. While the reasons for this remain unclear, and the poll results are certainly not universal among BTS Army, the question still remains: Who is the least popular member of BTS? Dear reader, the surprising answer just might blow you away like... dynamite.  
J-Hope is the least popular member of BTS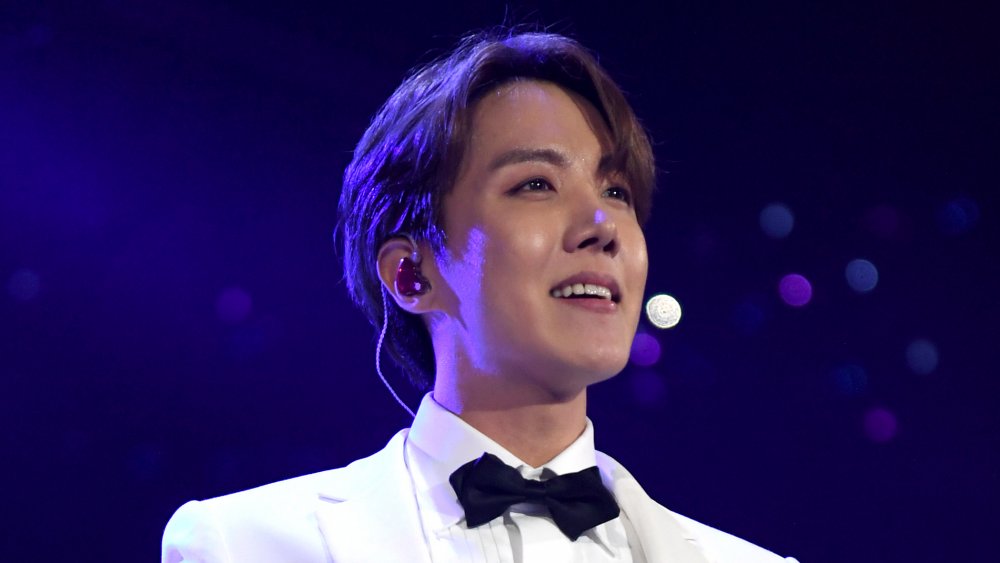 Kevin Mazur/Getty Images
It turns out that the least popular member of the K-pop band BTS is none other than J-Hope — and unfortunately for the South Korean native, there's data to back up that claim. As The Blast noted in its own breakdown of the rapper and songwriter's purported popularity level among fans, a poll conducted by Tumblr in 2019 (via Koreaboo) found that J-Hope ranked seventh among its list of top 100 K-Pop stars — with J-Hope's fellow bandmembers Jin, RM, Suga, V, Jimin, and Jungkook leading with slots from sixth to first. Another survey, this time a 2019 Gallup poll (via AllKPop), found that participants in between the ages of 13 and 29 listed J-Hope as the least popular member of BTS out of an extensive list of Preferred Korean Idols, with Jimin topping out at number one for both the 2019 and 2018 lists, respectively. 
While Jimin, followed by Jungkook, V, Suga, RM, and Jin all placed within the top 20 bracket of Preferred Korean Idols, J-Hope was far from the least popular out of all idols ranked. But the fact that J-Hope consistently ranked lower than his six BTS co-members on two separate 2019 polls — one of which is most notably used as a metric and analytical tool in U.S. presidential elections — has left some members of BTS Army crying foul.  
Plenty of BTS Army members disagree about J-Hope's popularity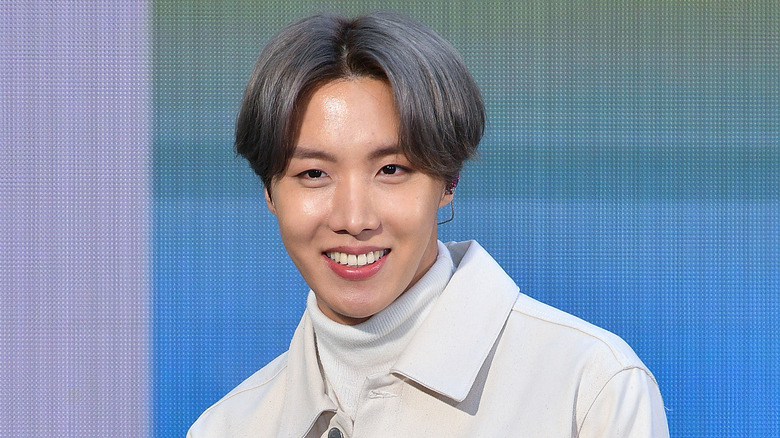 Dia Dipasupil/Getty Images
After news outlets and blogs started sharing the poll results about J-Hope's relative low popularity compared to his BTS bandmates, fans started piping up in opposition. The most vocal critics of the poll results hit Twitter, a place where BTS Army was powerful enough to raise $1 million dollars to match the band's Black Lives Matter donation in June 2020.
"Just saw that J-hope is the least popular member in most countries and I'm filled with pure anger, wake up people!" one irate fan tweeted, adding, "He is so enthusiastic about performing, his smile LIGHTS up the world, he is so fun and kind and I cannot BELIEVE what I just saw." This was far from the end of the idol's support. Another J-Hope acolyte pointed out the irony of his "7M+ followers," while yet another stan definitely stated, "I can not relate," in a caption above a video of the star's iconic dance moves.
The love and support coming J-Hope's way from BTS Army does not go unnoticed. In fact, he told Weverse Magazine in July 2021 that Army is "an icon themselves." He even went so far as to say, " ARMY is as famous as BTS now. I think we give each other good energy, and helped each other to make something good. ... Anyway, I'm seriously ... I want them to always know I'm really, really grateful for them."