The Untold Truth Of Larry David's Wife, Ashley Underwood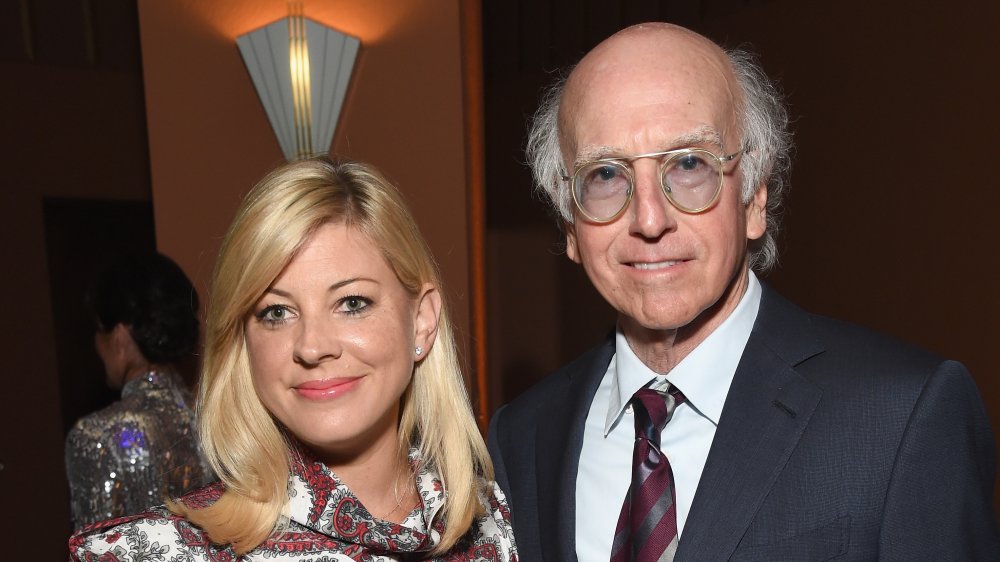 Michael Kovac/Getty Images
Larry David surprised everyone in October 2020 when he he married his girlfriend of about three years, Ashley Underwood, People reported. The actor was married once before to Laurie David until 2007, with whom he had two children, according to the site. The split was described at the time as amicable, according to People, which reported, "They are both really sad but they are great friends," who continued to spend time together with their children.
David's first wife had a notable public profile, contributing as a writer to The Huffington Post and producing environmental-themed content like An Inconvenient Truth, as per IMDb. Underwood, however, lived a much more private life before her marriage to David. Despite her relatively low profile, Underwood does work in the industry like David, and was a producer on Sacha Baron Cohen's Showtime series, Who Is America? Baron Cohen actually played a huge role in the formation of their relationship, seating David beside Underwood at a function in 2017.
Larry David and Ashley Underwood quarantined with David's daughter, Cazzie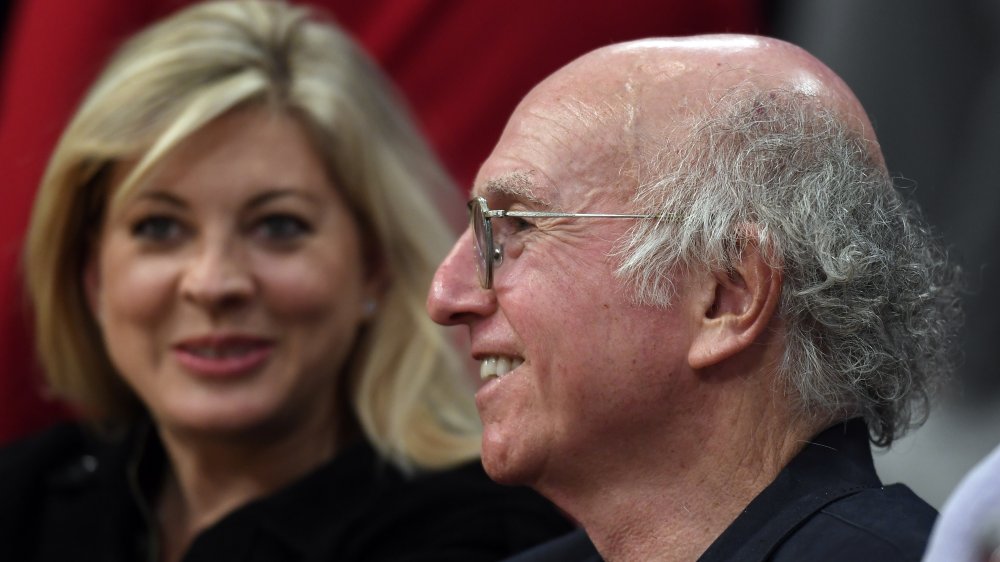 Kevork S. Djansezian/Getty Images
Working on Who Is America? brought Ashley Underwood not only into the worlds of Larry David and Sacha Baron Cohen, but began a friendship between Underwood and Baron Cohen's wife, Isla Fisher. The famous couple conspired to seat David and Underwood together, according to The New York Times, and hit it off right away. "Much to her surprise I left before dessert," David told the paper. "I was doing so well, banter-wise, I didn't want to risk staying too long and blowing the good impression."
Their relationship progressed and by 2019, David and Underwood had moved in together, GQ reported. Underwood joked to the magazine in January 2020 that she enjoyed David's reputation as a lovable curmudgeon, like when they want to leave a party early. "We get a social pass," she revealed. "He gets the laugh, and I get to ride his coattails." The two have a cat that Underwood brought, named Elwood, and a dog David adopted named Bernie Sanders, according to People.
Underwood also got the opportunity to get to know David's daughter, Cazzie, up close and personal when the three of them quarantined together during the COVID-19 pandemic. David joked to the Times about their domestic bickering, saying one "issue is the business of one of us starting a show and not waiting for the other. Huge problem! You at least have to ask. Ashley does not ask. She starts and then it's impossible to catch up." If that's the extent of their issues, they sure seem like a good match.