Kendall Jenner Made A Bold Claim About Her Mom's Boyfriend On KUWTK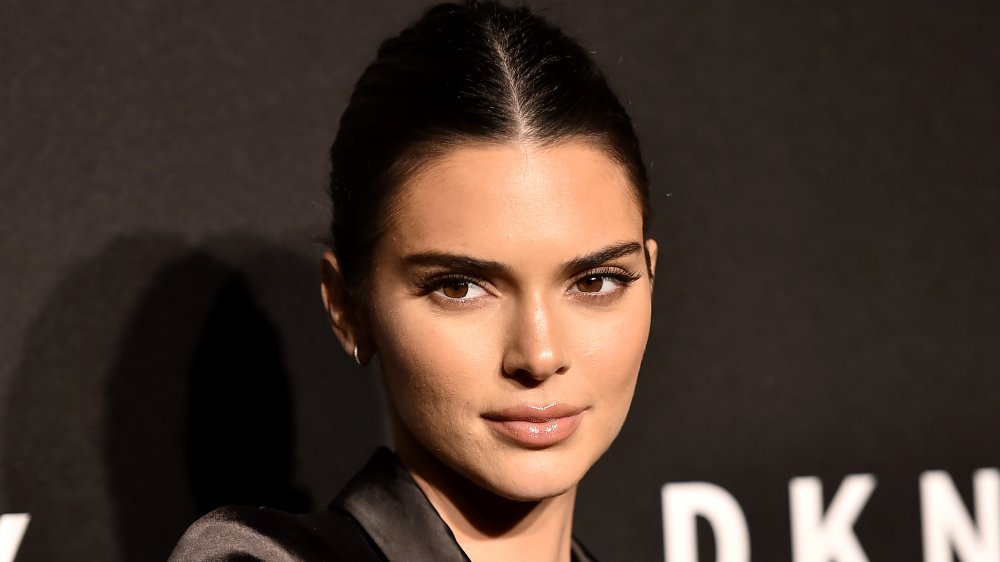 Steven Ferdman/Getty Images
Just like any other siblings, the Kardashian-Jenner clan have petty verbal (and sometimes physical) fights with one another. One particular Kardashian tussle involving Kim Kardashian-West and Khloé Kardashian has become a meme on social media. Over the years, the KarJenners have shared reactions to parodies and recaps of their previous fights, and now there might be another one to add to the list.
On the fourth episode of Keeping Up With The Kardashians' 19th season, Kylie and Kendall Jenner got into a nasty argument during a night out while on a trip to Palm Springs. The argument start brewing earlier in the day after Kourtney lent Kylie an outfit that Kendall wanted to wear. "You ruined my f***ing night," Kendall argued in an episode clip. Later on in the episode, the drama reached a boiling point as a result of Kylie's refusal to let a driver drop Kendall off at her home. "Why would I drop you home, Kendall?" Kylie said. "I'm not going to go through the city to drop you home."
Assuming there were no cameras in the car shared by Kylie, Kendall, and Kris Jenner's boyfriend, Corey Gamble, the episode cut to the car shared by Kris and the Kardashian sisters. One of the sisters received a phone call from Gamble and there was nothing but screaming to be heard on the other end. As the fight escalated, Kendall claimed Kylie "smacked [her] or something ... and then [Kylie] took her heel and put it into [Kendall's] neck."
According to Kendall, her mom's boyfriend also got involved in the fight. Here's what Kendall claimed Gamble did during the altercation.
Kendall Jenner claims Corey Gamble cursed at her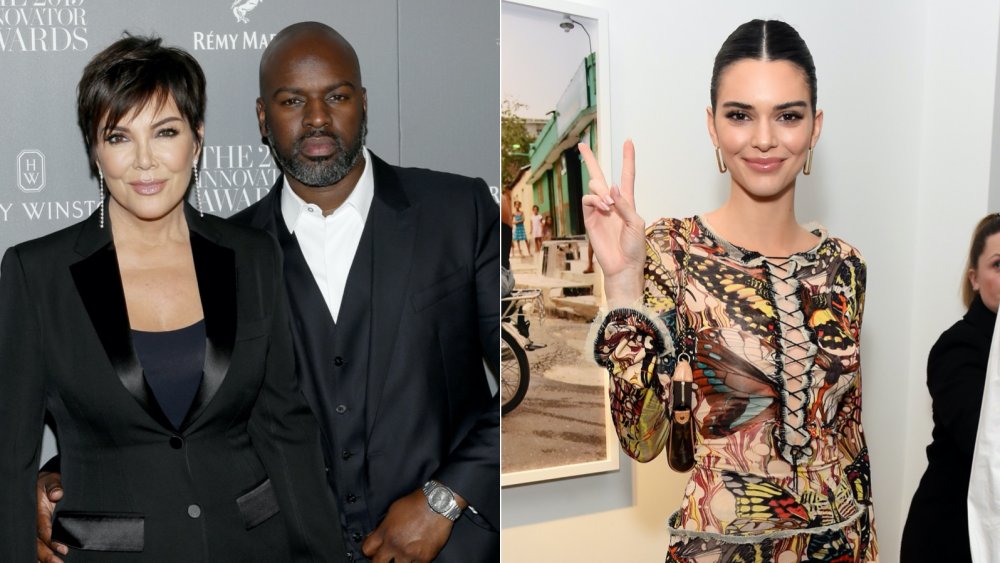 Lars Niki, David M. Benett/Getty Images
Since the fight footage never aired in the episode, the only way to understand what happened in the huge blowout involving Corey Gamble, Kendall and Kylie Jenner is the mysterious phone call. From what could be deciphered from the call, Kendall is heard saying, "This man is wild ... He really just said 'f**k you' to me." 
After getting dropped off at a gas station, Kendall waited for the car with her mom and other sisters to pick her up. With tears in her eyes, Kendall vowed that she would "never speak to Kylie ever again." She then claimed that Gamble cursed at her after he suggested getting another car for her. "I said, 'Corey, shut up. You're not even trying to be helpful. You want me out of this car.'"
She continued, "And then Corey, on everything, said 'F*** you' and turns around to the front. I said, 'F**k you? You're going to say f**k you?'" Kendall sobbed.
Kylie, however, said that Gamble never cursed at Kendall. In her confessional, she defended Gamble's efforts as helping to resolve the situation. "All I remember Corey doing is trying to break us up. I don't really feel like this fight is about Corey. I feel like this is between me and Kendall, and I know Corey wants the best for both of us."