Inside Charlie Sheen And Selma Blair's Tense Relationship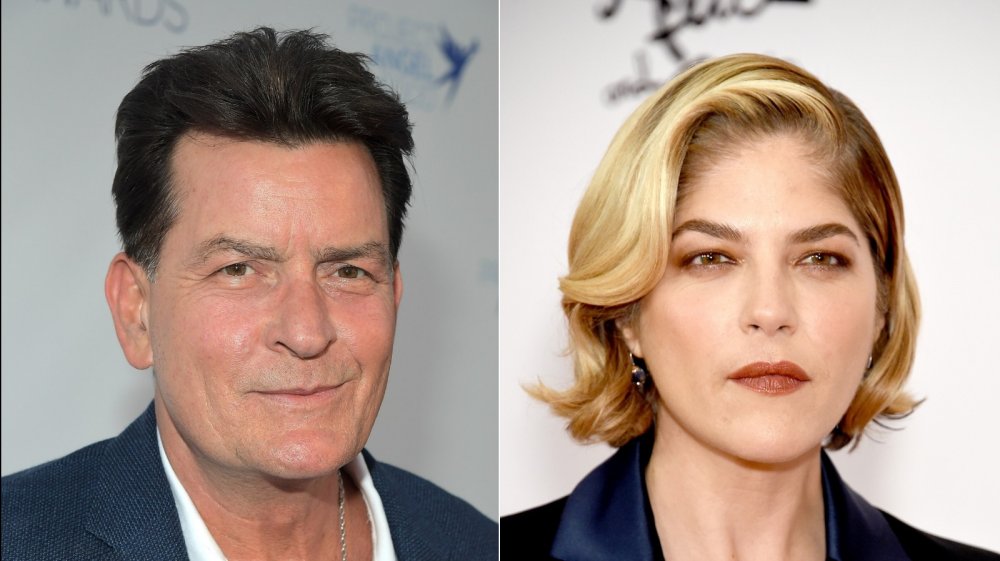 Charley Gallay, Gregg Deguire/Getty Images
Charlie Sheen isn't exactly known for being super easy to work with. His off-screen behavior has caused some stars, like Lindsay Lohan, to have reservations about working with him. Others, like Two and a Half Men costar Jenny McCarthy, have been disappointed with his behavior on set, while other actors, like ex-wife and Real Housewife Denise Richards, have had long public battles with Sheen. We can now add another name to this ever-growing list, one which sort of falls into all three categories: Selma Blair.
Blair was one of the main characters on what was meant to be Sheen's comeback project, Anger Management. The series, which ran on FX from 2012 until 2014, featured Sheen as a minor league baseball player and followed his various relationships, including the one with his therapist, played by Blair. However, despite Blair's crucial role in the show, she did not make it until the end of the series, and her departure had everything to do with off-screen drama.
Selma Blair didn't believe in Charlie Sheen's work ethic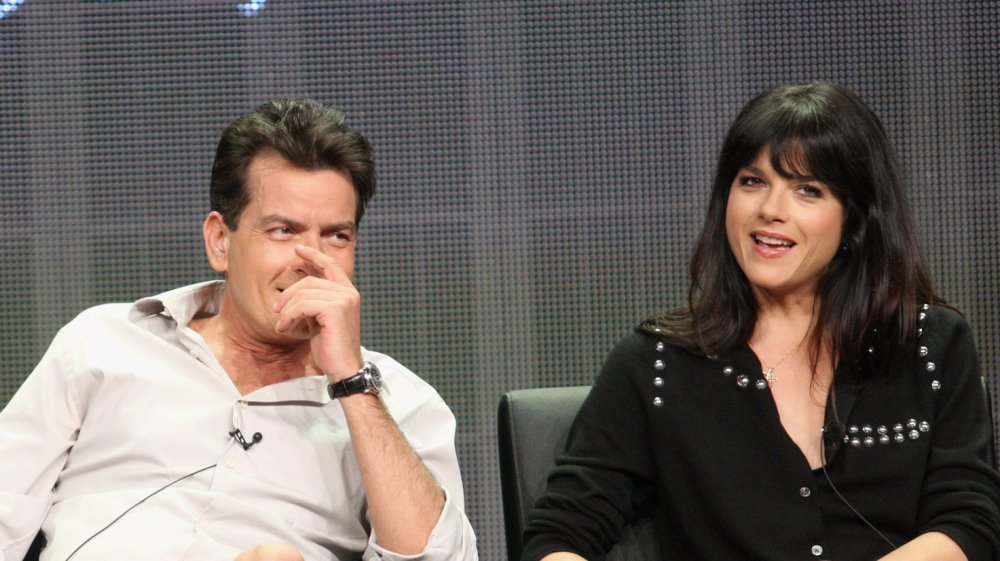 Frederick M. Brown/Getty Images
The issues between Charlie Sheen and Selma Blair really came about a year into Anger Management's production. According to TMZ, Blair had complained to series executives that Sheen was unprofessional, frequently arriving late and not displaying a very productive work ethic. Sheen reportedly had around 40 pages of dialogue per script, per The Hollywood Reporter, and Blair questioned whether he was up to the task.
Well, Sheen was not too happy to see this news hit the press. In fact, he was incensed, and he issued an ultimatum to the show's producers: fire Blair, or he was out. Sheen had also privately texted Blair, calling her a c*** and essentially telling her that her days on the show were done. By the day after TMZ broke the story, Blair was officially out.
If you think that Sheen would let bygones be bygones, you probably don't know much about Charlie Sheen. As recently as 2017, the actor was still trashing Blair in the media. In an appearance on Watch What Happens Live with Andy Cohen (via US Weekly), Sheen tied her with Jenny McCarthy as his least favorite coworker, saying, "I'd like to mash those two together and kick them to the curb." Harsh words, but unfortunately nothing we haven't come to expect from Charlie Sheen.