Kevin James Reveals The Issue He Had With Hubie Halloween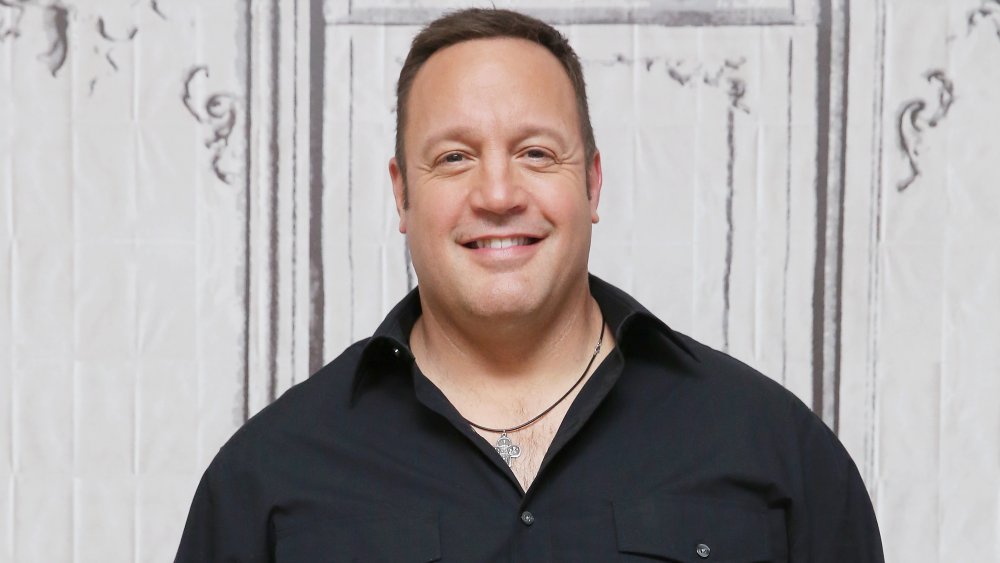 Mireya Acierto/Getty Images
Adam Sandler and Kevin James have collaborated with each other on many projects, including I Now Pronounce You Chuck & Larry, Grown Ups, and Hotel Transylvania. Their latest collaboration Hubie Halloween hit Netflix in October 2020. 
According to CinemaBlend, Sandler plays the movie's title character, Hubie Dubois, a Halloween enthusiast who lives in Salem, Mass. — the perfect place for a Halloween fanatic to live, of course. Hubie frequently reports supernatural sightings to the police, particularly James' character, Sergeant Steve Downey. After a series of claims, however, the sergeant stops taking Hubie's complaints seriously, eventually getting to the point where he dismisses him as someone who "cries wolf." However, that all changes when something suspicious does go down and it turns out that Hubie was actually telling the truth all along.
Obviously, Sandler and James have a great thing going since they've worked together many times over. However, James did take issue with one of Sandler's requirements for his role as Sergeant Steve Downey in Hubie Halloween.
Adam Sandler made things difficult for Kevin James on the 'Hubie Halloween' set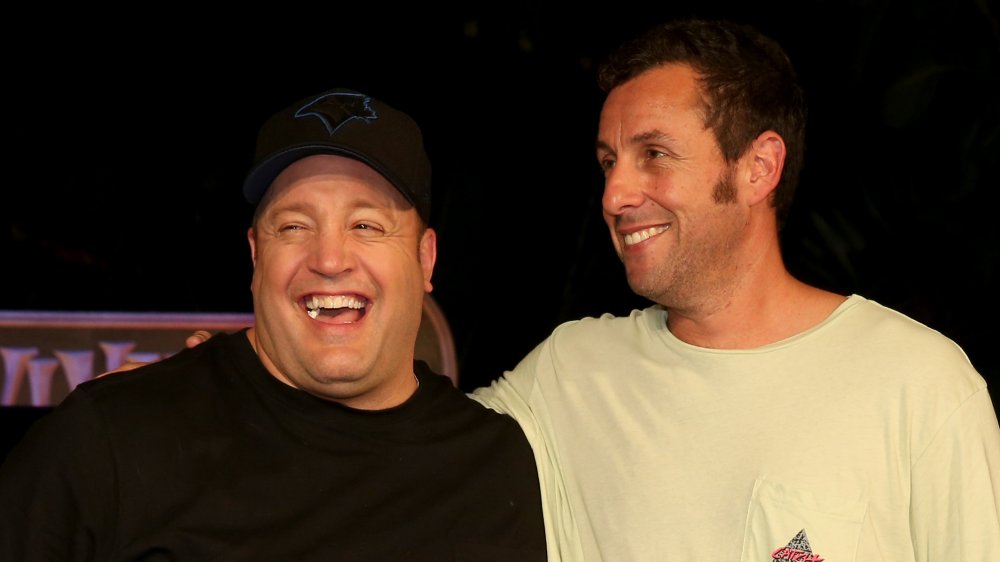 Christopher Polk/Getty Images
In the Netflix movie Hubie Halloween, Kevin James' character loves to wear sunglasses all the time, even at night, which can be logistically difficult. Rocking sunglasses in the dark is just a recipe for disaster, especially if someone has to operate a moving vehicle. James confirmed that this character quirk was Adam Sandler, who also served as a producer on the project, per IMDb, came up with the idea during an October 2020 interview with CinemaBlend.
The Kevin Can Wait alum told CinemaBlend, "[It was] hard to get used to by the way, because a lot of the night shoots I couldn't see anything. I had to drive the squad car and I was like, are you kidding me? I can't do this, man." However, despite the blatant difficulties, James did go through with the direction for the sake of comedy, and it seems like all's well that ends well, right?