Kevin James And Leah Remini To Reunite On Kevin Can Wait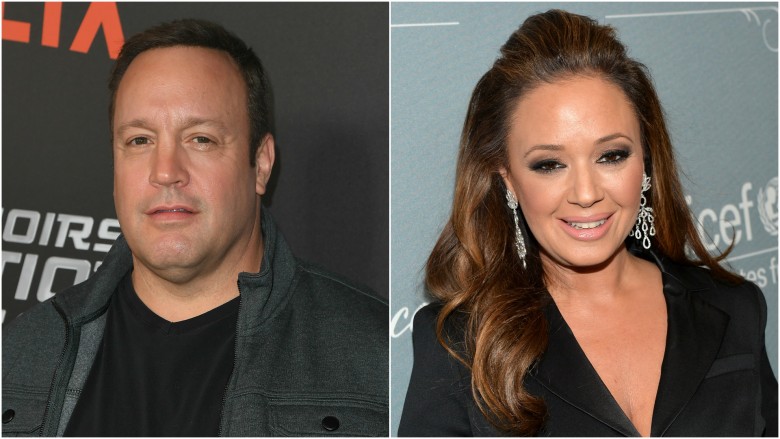 Getty Images
According to E! News, Leah Remini will guest star on the season finale of Kevin James' CBS show Kevin Can Wait (2016-). Their reunion marks the first time James and Remini, who played husband and wife on The King of Queens (1998-2007), have appeared on TV together since their days on the hit sitcom.
The two-part finale will air on May 1 and May 8, 2017 and will feature James' character going undercover in a police investigation with another cop, portrayed by Remini. The best part? We'll get to see the two former co-stars once again play husband and wife–even if it's just pretend for their characters.
James, 51, tweeted out about Remini's guest role on March 24, 2017, writing, "My old wife meets my new wife. Awkward."
Remini, 46, also shared her excitement for the finale on social media, tweeting, "Can't wait for #KevinCanWait."
Kevin Can Wait was recently picked up for a second season. Likewise, Remini, whose recent tell-all book, Troublemaker: Surviving Hollywood And Scientology, dropped some major bombs about Scientology poster boy Tom Cruise, just had her A&E show, Leah Remini: Scientology and the Aftermath (2016-), renewed for a second season.