Whatever Happened To En Vogue?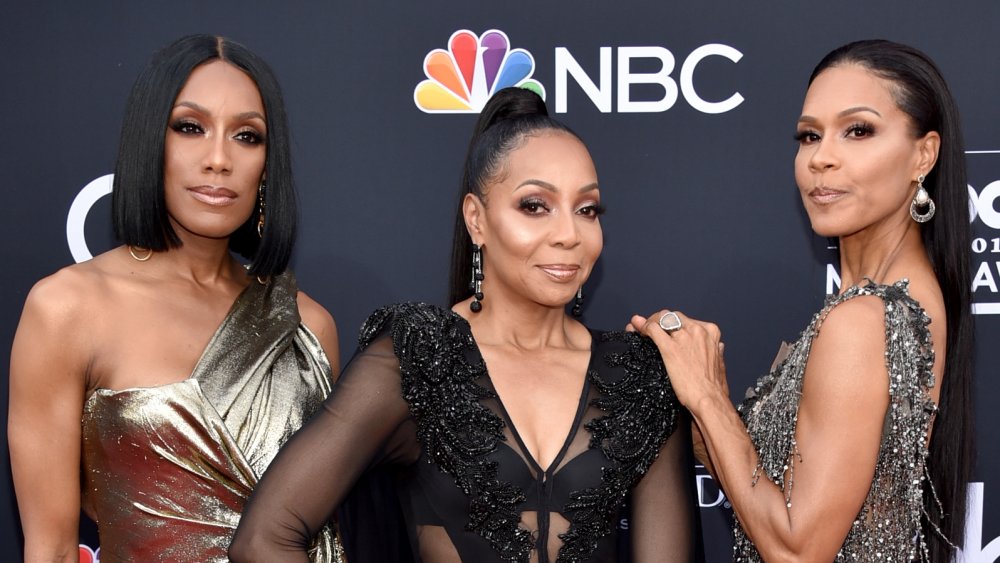 John Shearer/Getty Images
While the term "comeback" might be off the table, one of the most popular '90s groups has returned to the spotlight. (We'd give you three guesses, but we know "You're Never Gonna Get It.") That's right! En Vogue is baaaack. 
As reported by Harpers Bazaar, in April 2018, the group comprised of original members Terry Ellis and Cindy Herron, along with newcomer Rhona Bennett, officially returned to the spotlight. But Ellis was quick to refute the use of the word "comeback" to describe their much-anticipated reunion. "I wouldn't call it a comeback because we never left. We've been consistently working, with barely a day off, for 27 years. We've been consistently touring," Ellis explained. Ellis then added, "It may seem like a comeback, but we wouldn't call it that — we'd call it a great plan and a great execution of a plan." 
Well, whatever they prefer to call it, we're just glad they're back in action. After all, it's a far cry from the days when the original foursome —Ellis, Herron, Maxine Jones, and Dawn Robinson — started to split off into different directions, crushing fans across the globe. But what exactly happened to the original band? Keep reading after the jump to find out!
En Vogue duked it out over their name after the big split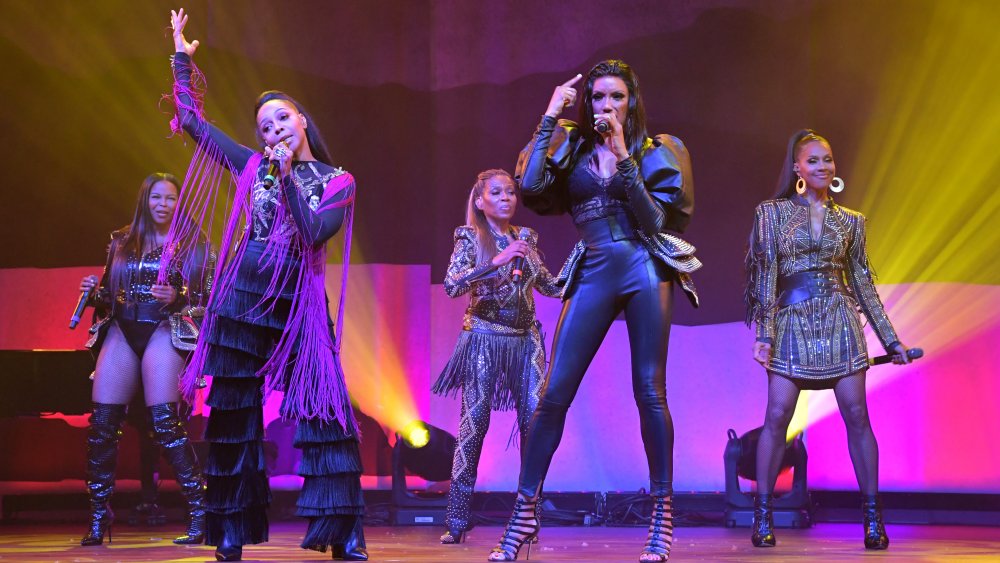 Lester Cohen/Getty Images
En Vogue was one of the hottest girl groups to hit the music industry in the '90s. Their hit single "Hold On" launched the group to stardom. The ladies then went on to further their success with more award-winning singles, including "Free Your Mind," "Lies," and "You Don't Have To Worry."
Unfortunately, however, it wasn't all rainbows and sunshine for the highly manufactured group. "None of us were friends, and we didn't really know each other," Terry Ellis confessed during an interview with the New York Post. But no one could deny that the group had something special when they harmonized. "I feel like it was lightning in jar," Ellis added.
Like all music groups, En Vogue started experiencing some growing pains and eventually Dawn Robinson opted to leave the group. After that, the other three members were left to duke it out on how to proceed. Per The Hollywood Reporter, Maxine Jones eventually left the group as well, rejoining Robinson and causing an all-out war over which duo would retain the rights to the group's original name. After a long and arduous court process, a judge finally granted Ellis and Herron the rights to retain the name, as reported by Black Enterprise. And, the rest is simply history. 
Per People, the group is set to perform at the Billboard Awards on Oct. 14, 2020. Here's to the comeback... or the "great execution of a plan," if you prefer.