Angelina Jolie Plots To 'Destroy' Brad Pitt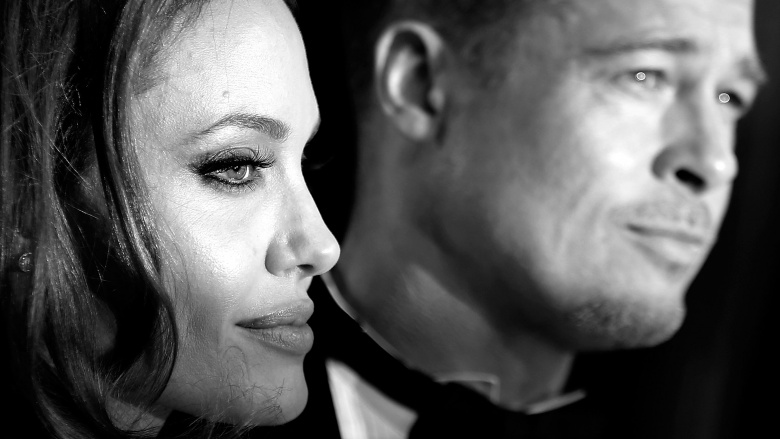 Getty Images
If you're surprised at how ugly the Brangelina split has been, sources say Angelina Jolie is to blame.
Insiders told Us Weekly that Jolie, 41, planned on leaving Pitt, 52, for quite some time, and that the headlines alleging he's an abusive parent with substance abuse problems are part of her master plan. "Angie says she is going to destroy him," a supposed pal of the Oscar-winning actress said. "If something is broken, she just throws it away...[her team is] running a smear campaign [against Pitt]." The source added, "Angelina filed the papers a minute before the courts closed. He didn't have a lawyer or anything. [Pitt is] a shattered man. He has been crying constantly."
The Daily Mail reports that Jolie rented her new $95,000 a month bachelorette pad three weeks before she filed for divorce from Pitt. The timing is suspect because Jolie listed the couple's date of separation as just one day after the pair's now infamous confrontation during a flight on Sept. 15, 2016. That incident prompted an investigation into Pitt for alleged child abuse and was blamed for the seemingly sudden breakup.
Jolie biographer Ian Halperin said this is par for the course for Jolie. He told Entertainment Tonight, "Everybody, including Brad, was shocked that she lawyered up. They had a mutual agreement to work it out through mediation, but Angie...wanted to have the upper hand and come out swinging and make Brad look like the fall guy."
Page Six reports that Jolie's team of advisers come from political circles: Lady Arminka Helic, a Bosnian-born member of the U.K. House of Lords, and Chloe Dalton both served as aides to former British foreign secretary William Hague and have reportedly helped Jolie orchestrate her press offensive against her estranged husband. "They have been calling all the networks and news outlets, placing stories that he was cheating, drunk, on drugs, out of control and abusive, which Brad denies," a source told Page Six. "Their last move was to urge news outlets to obtain the video of Brad allegedly losing his s**t on the tarmac. But that video didn't surface, or doesn't exist."
Another insider noted that the media circus surrounding the divorce has quieted because Jolie's team felt its work was done. "They were with Angelina in LA as she filed for divorce, and advised her how to handle things last week, which was basically a scorched-earth approach," the source told Page Six. "It's no coincidence that since they went back to London, things have calmed down."