The Least Popular Member Of Blackpink Might Surprise You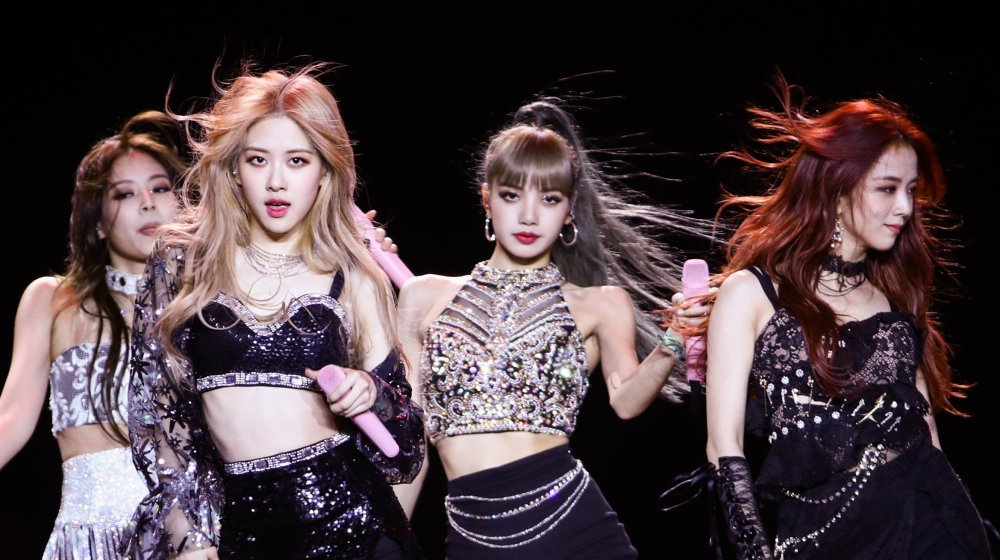 Rich Fury/Getty Images
All-girl K-pop group Blackpink is wildly popular. Period. With chart-topping hits like "Ice Cream" featuring Selena Gomez and "How You Like That," it's easy to say Blackpink is at their peak. They're breaking records for video views (per Grammy), and they have cemented themselves as giants in the music industry. And even though they were born in South Korea and their music is largely in Korean, they have found mainstream success everywhere, especially in the United States.
The band — made up of Jennie, Lisa, Rose, and Jisoo — has been together since 2016 and broke out with their hit "Boombayah." Not only were they the first K-pop act to play at Coachella, which they did in 2019, but they have also, quite literally, sold millions of records worldwide. They have become trendsetters with their hair and makeup and have sold out shows everywhere. But, as with any group, someone always ends up technically being the least favorite. Blackpink, of course, isn't immune to ranking, though these rankings are largely put together by fans, and of course everyone has an opinion. Among the four, the same two names come up often as the "least favorite," but let's look closer at why people share these opinions.
Jisoo and Rose are often considered the 'least favorite' members of Blackpink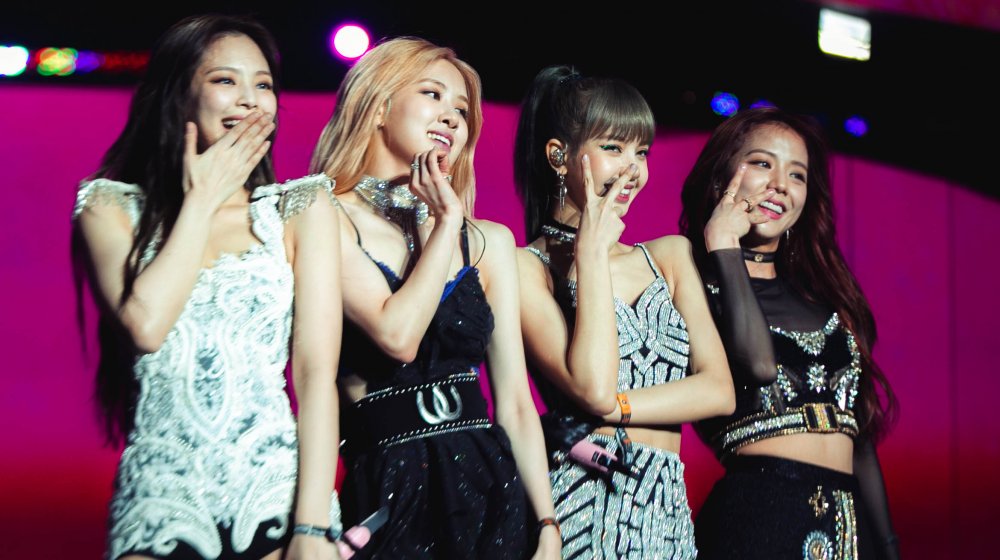 Natt Lim/Getty Images
In Blackpink, both Jisoo and Rose are most often dubbed the least favorite. However, it looks as though it's more likely that Jennie and Lisa are overwhelmingly the favorites, thereby demoting Jisoo and Rose by default. Looking at it that way seems less mean, right? In a discussion thread on fanboard All Kpop, one fan put together a comprehensive list of rankings for various countries and noted that both Jisoo and Rose have been quoted as saying something about people not knowing who they are. The thread highlighted that Lisa is popular worldwide, while Jennie is the most popular in South Korea.
However, it's worth noting that several other fans jumped into the thread to argue that all the girls are equally popular and loved. Fansite Blackpink Update keeps a regular ranking of popularity based on solo awards won and social media following and dubbed Lisa the overall favorite in August 2020. Because she has the least amount of Instagram followers, Jisoo was ultimately dubbed the least favorite. In the site's overall rankings of female K-pop singers, however, the lowest ranking Blackpink member was actually Rose.
Essentially what we've gathered from this is that everyone has a favorite, everyone has a least favorite, and everyone's opinions are different. As for Nicki Swift? Just think of us as doting parents — we love them all equally and we never play favorites!