The Real Reason Some Blackpink Fans Think Jennie Is Lazy On Stage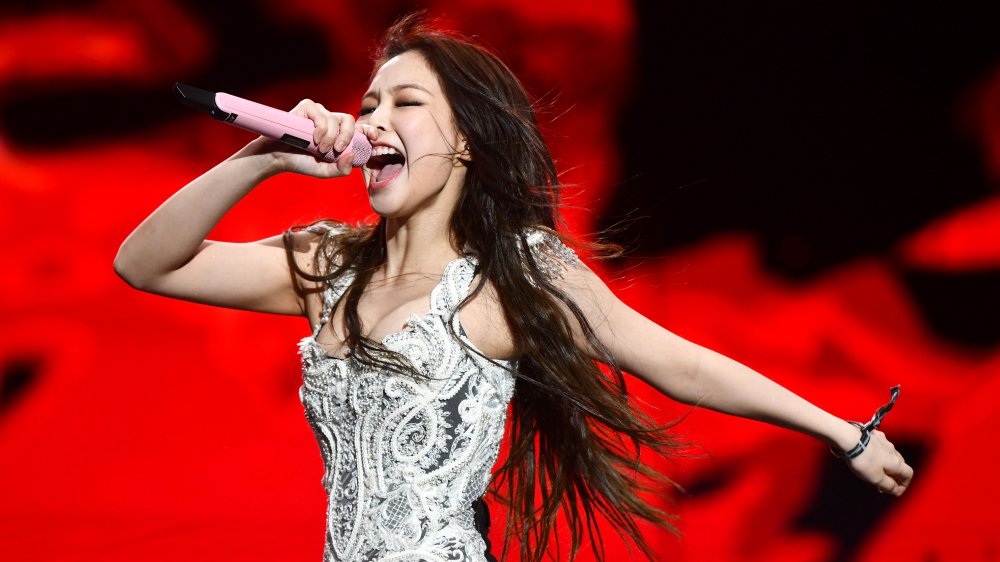 Scott Dudelson/Getty Images
As any old-school episode of VH1's Behind the Music will tell you, pop stardom can be hard. Sure, the perks are plenty and when they're nice, they're nice — money, fame, the list goes on. But the pitfalls are just as real, and there are even studies about how and why pop stars tend to have lower life expectancies than the general population. Factors may include high levels of stress, drug and alcohol abuse, and more. (Case in point: there's a reason why the movie A Star is Born has been remade so many, many times.)
In South Korea's K-pop music industry, such stressors can be heightened by what one December 2017 investigative report by The Jakarta Post called "glitz [which] often comes at a heavy price, with grueling training schedules [for would-be K-pop idols], constant judgment and strict management control."
With regards to the female-fronted outfit Blackpink, one of K-pop's most popular, globally successful bands to date, it's safe to assume that the same stressors for any pop star worldwide are still in place — meaning that with every perk, there's still a pitfall. This can certainly be said about one particular member of the band, Jennie, who was the subject of a fan-driven controversy. 
Jennie's controversy was all due to a misunderstanding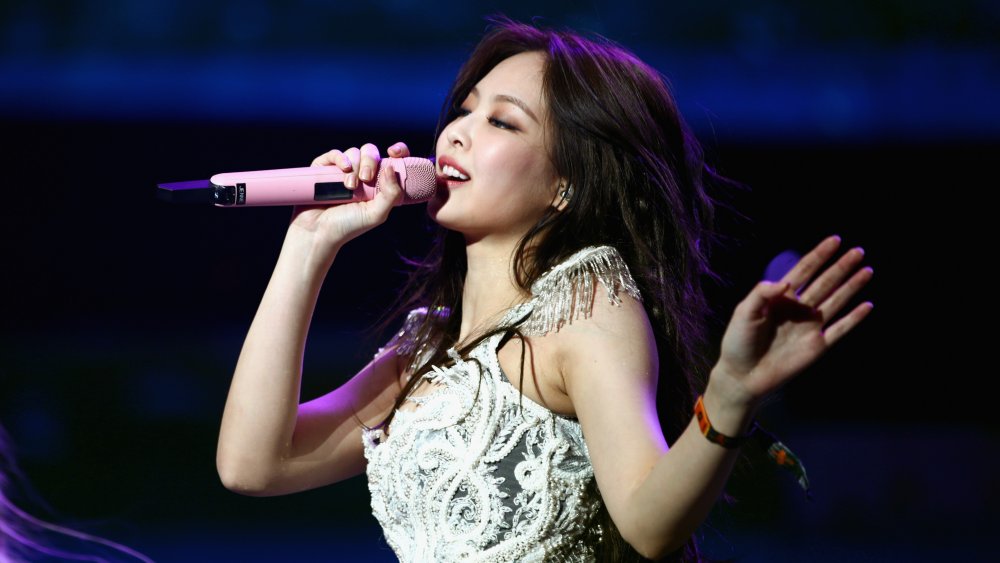 Rich Fury/Getty Images
Jennie from Blackpink became the subject of widespread internet gossip after a contingent of her fans online accused her of being "lazy" onstage, especially compared to her fellow bandmates Jisoo, Lisa, and Rosé. The rumor followed at least one performance in 2018 in which she appeared to slightly lag behind during their intensive song-and-dance sets, according to the Korean K-pop news site KpopStarz. It seems the rumors were ultimately fueled by a big misunderstanding — one that also showcased the negative impact of unduly harsh criticism even from the most die-hard Blackpink fans.
The backlash was purportedly enough at the time to prompt Jennie to post an apology to fans on social media — on her birthday, no less — nearly two years after the controversy first emerged among Internet denizens, per AllKpop. While her apology did not go unnoticed among Blackpink fans (or BLINKs, as they're known in Internet-speak), it also didn't contain a reference to what the apology was for. But one dedicated Blackpink fan decided to figure out what the real story behind Jennie's post was — and in doing so, found that in the end, she had nothing to apologize for in the first place. 
Fans apologized for criticizing Jennie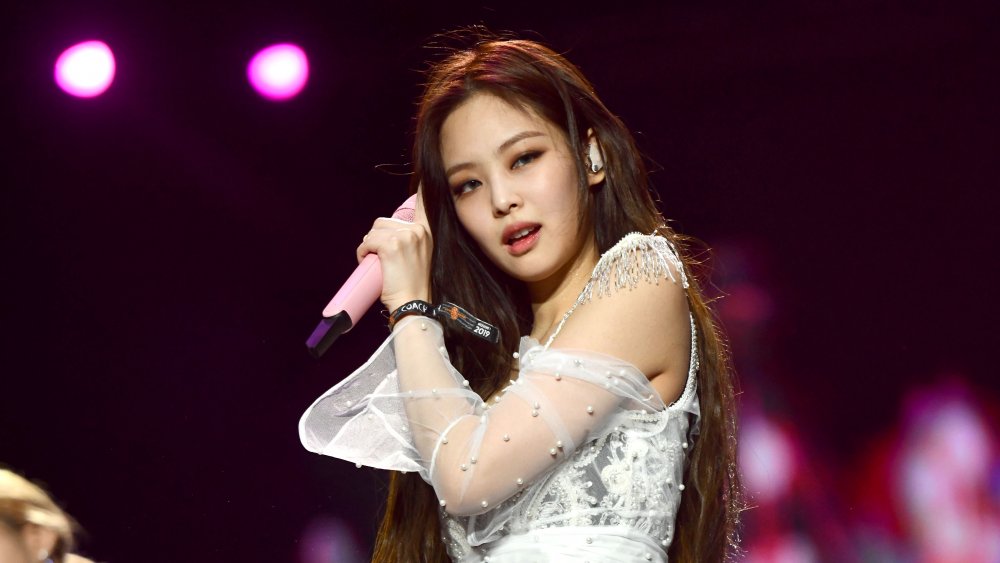 Scott Dudelson/Getty Images
As both KpopStarz and AllKpop reported, one fan and internet sleuth put together the pieces about the perception of Jennie's "laziness" onstage in 2018. After some detective work, the person discovered that Jennie had suffered a severe ankle injury in 2018, which might have affected her ability to dance for a period of time. (It's also important to note that Jennie's apology for her injury occurred within an industry where women's bodies are overwhelmingly — and compared to their male counterparts, disproportionately — scrutinized and objectified on a disturbingly routine basis.)
After the discovery was made and subsequently picked up by K-pop-centric news outlets, Blackpink's fans turned out in droves to correct the mistakes of her detractors. Fans demanded that critics apologize to the K-pop idol, which manifested in the hashtag #ApologizetoJennie trending on Twitter in August 2020, per AllKpop. While the controversy itself might have been borne out of a type of misunderstanding, one thing is clear: hopefully, it will serve as a valuable teaching moment for anyone who might not realize the ramifications of unwarranted negative criticism.