The Reason Johnny Weir Didn't Get A Perfect Score On DWTS' 80s Night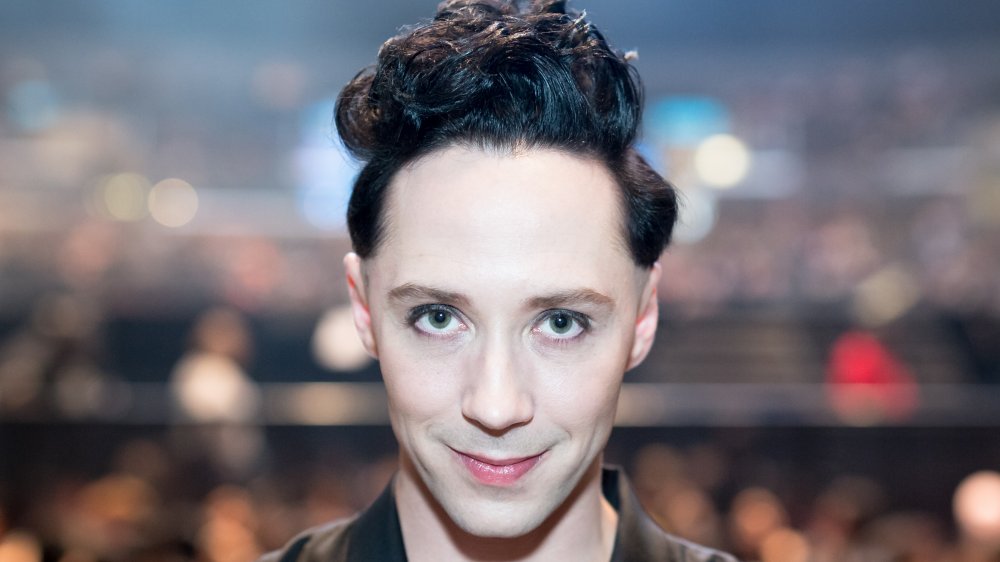 Greg Doherty/Getty Images
On Oct. 12, 2020, Olympic figure skater Johnny Weir nabbed the highest score of Season 29 of Dancing with the Stars up to that point, per Gold Derby. Weir and partner Britt Stewart seemed to have a totally tubular time as they moved their way across the dance floor to Bonnie Tyler's "Total Eclipse of the Heart" for '80s night. All that being said, the time leading up to the contemporary dance wasn't so easy for Weir, and it may have affected his score.
In the rehearsal footage leading up to Weir and Stewart's performance, Weir clearly had a hard time preparing for '80s night. While he was excited he got to "be pretty" during the dance, Weir added (via Lancaster Online) that contemporary dance is "a lot of counterbalance, and, as a figure skater, [his] body is structured to know how to do things just one way." Stewart had the perfect plan to melt away Weir's fears, and took him to his home away from home: the ice rink. Per Lancaster Online, the goal was "to rehearse the routine on skates and learn how gliding on the ice can transfer to gliding across a TV studio ballroom."
The plan seemed to bode well for Weir, who got overwhelmingly positive reviews from the judges. In fact, he was only one point shy away from a perfect score. Here is the reason Johnny Weir didn't get a perfect score on DWTS' '80s night.
Bruno Tonioli had a 'picky' critique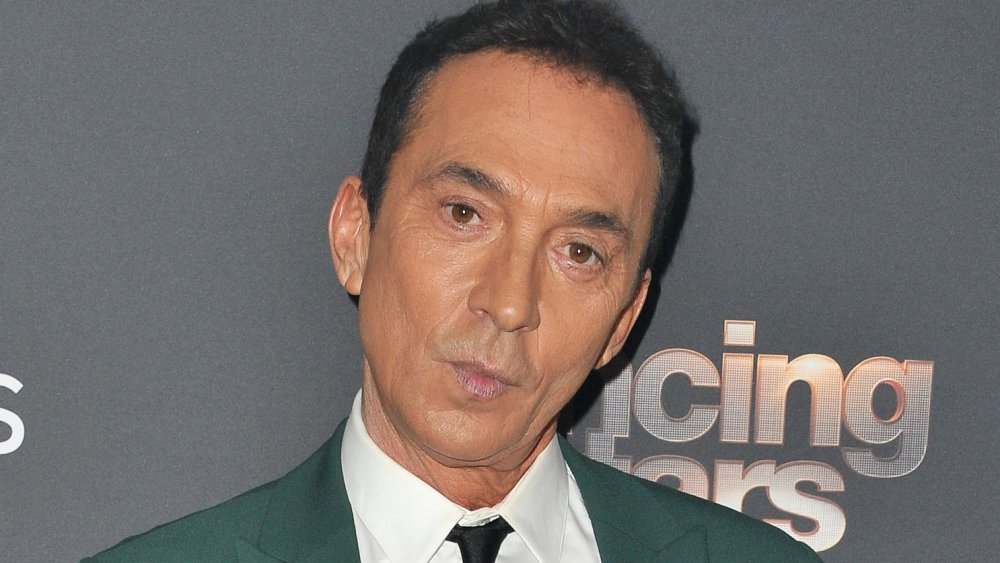 Allen Berezovsky/Getty Images
Johnny Weir and professional dancer Britt Stewart missed out on a perfect score on Dancing with the Stars by one point because judge Bruno Tonioli had one minor critique. He started off with a compliment, per Gold Derby, telling Weir he had "great extension, elevation." Knowing he was about to ruffle some feathers, Tonioli prefaced his statement by saying, "I know I'm [a] picky little thing, but use a little bit of the contraction a little bit more. Everybody can learn." As he was critiquing, Tonioli moved his body in large, smooth movements to exemplify his remarks. He subsequently got booed by a mystery audience.
Carrie Ann Inaba immediately tried to revert the focus back to positive critiques, exclaiming (via Entertainment Tonight), "Johnny, turn around and take a bow. Because consider that contemporary crushed!" Meanwhile, Derek Hough said the dance was "perfect."
In the end, Inaba and Hough rewarded Weir with 10s, while Tonioli gave him a nine for a total of 29 out of 30. Weir and Stewart have been receiving progressively increasing scores each week, so it will be a challenge for them to top the score they received on Oct. 12, 2020. Will they get the first perfect score of the season? Only time will tell!