How Cobra Kai's Mary Mouser Saved Peyton List From A Creepy Guy At A Bar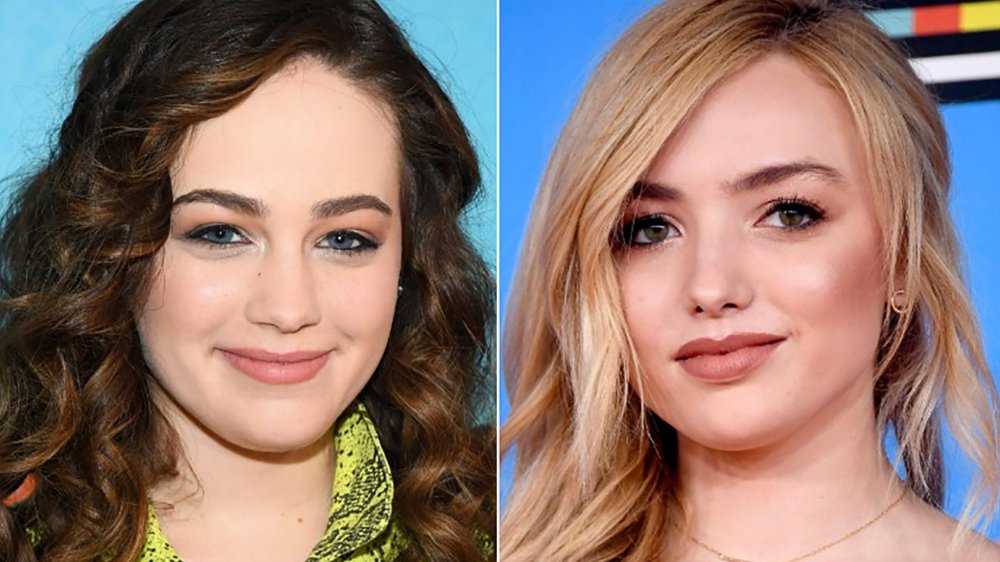 Kevin Mazur, Frazer Harrison/Getty Images
Many women have been approached in public by dudes who just won't give up, a situation that can range anywhere from annoying to scary. Luckily, if your girlfriends are anything like Mary Mouser and Peyton List from Cobra Kai, you have the perfect escape from That Guy. 
But first, let's rewind: Cobra Kai is a runaway hit that started on YouTube Premium in 2018 and was picked up by Netflix for a second season. Its third season's premiere is in 2021, per BuzzFeed, and the cast is reportedly closer than ever. List joined the show as Tory Nichols in Season 2, playing Miguel's love interest. She's a villain, and at the end of the second season, she had a showdown with Samantha "Sam" LaRusso, played by Mouser. The third season explores the two characters' backstory and, hopefully, will end with the two understanding each other more. But in real life, these two genuinely have each others' backs. 
Intrigued to know more about Mouser and List's incredible bond? Here's the story of how Mouser "saved" List from an "uncomfortable situation."
Mary Mouser took action right away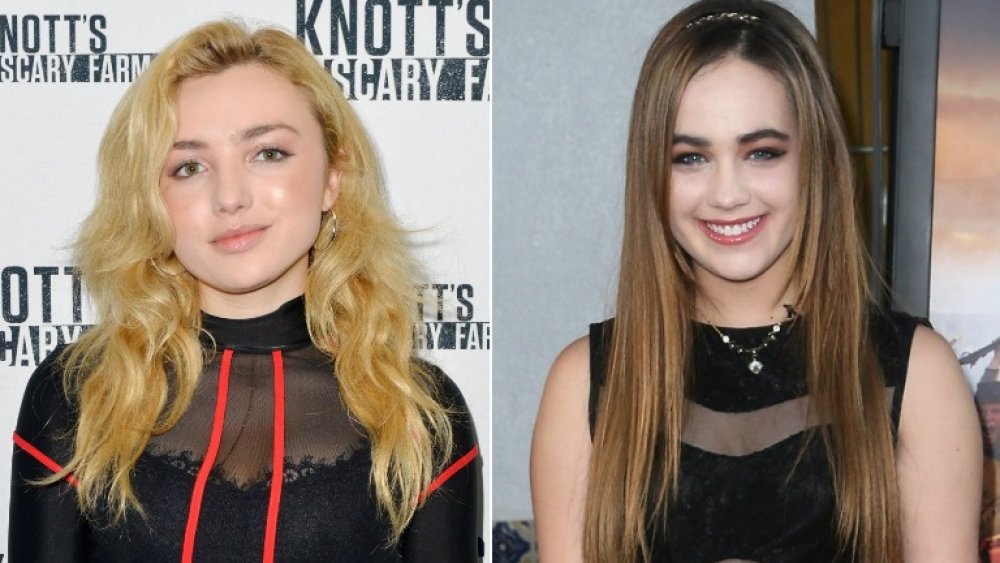 Jerod Harris, David Livingston/Getty Images
During a September 2020 chat on Instagram Live (via YouTube's Intervieweros), Peyton List opened up by explaining exactly when she knew Mary Mouser was a true friend and not just a castmate on Cobra Kai, the serialized sequel to Karate Kid. Peyton recounted how they were all out at a bar and List was approached by a "really weird" man who started to chat her up. List said that she was trying to be "cool and nice" and went along with the convo but was silently dying to get away inside. 
Mouser must have noticed something was awry because List said that her friend just walked up and introduced herself to the man as List's "girlfriend." No, the two aren't actually dating in real life, but the quick ruse led to Mouser whisking List away to another spot in the bar, leaving the persistent dude (he approached List "several times," per Mouser) behind. Mouser said that she was happy to play the "mean girlfriend" and both women laughed about how it went down. You saved me from the most uncomfortable situation," List said. Mouser reiterated that she was happy to step in, stating, "That's something you do...I would do it for anybody, well not anybody obviously." She also noted how it's important to keep your loved ones safe. 
These two definitely get along in real life and support each other no matter what. It just remains to be seen how their characters evolve in Season 3 of Cobra Kai.