Why David Crosby Is Facing Backlash Amid Eddie Van Halen Tweet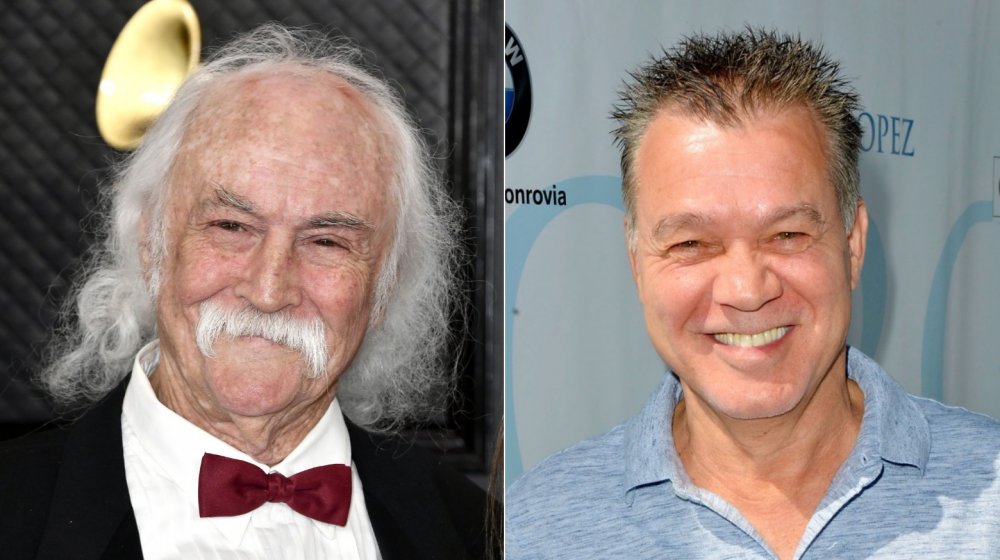 Folk rock musician David Crosby is receiving serious backlash about a tweet he posted in regard to Eddie Van Halen, who died on Oct. 6, 2020. He caused a stir when a Twitter follower asked his opinion on his fellow musician, and all he said was "meh."
Crosby's page was immediately filled with angry Twitter users, calling out his dismissive tone. "Wow! That was rude, unkind and totally lacking empathy," one upset person interjected. Cosby responded, saying, "Sorry ..just meant he does not move me much." His apology did little to curb the onslaught of disappointed Twitter users.
Crosby also caught the eye of famous musicians who were offended by his snide remark. L.A. Guns guitarist Tracii Luk Guns shared some choice words about the two-time Rock and Roll Hall of Fame inductee: "F**k this answer and most of all f**k this guy. I don't give a s**t what anyone says. That's bulls**t David." People quickly applauded Guns' statement, including Twisted Sister lead singer Dee Snider, who wrote, "Agreed. That said, I've always hated @thedavidcrosby AND his mustache."
Crosby understood why people were infuriated, and he later tweeted a note to explain his remark, as well as take the advice of others who gave him some alternative, more sympathetic things to say about Van Halen.
David Crosby admitted Eddie Van Halen was 'talented'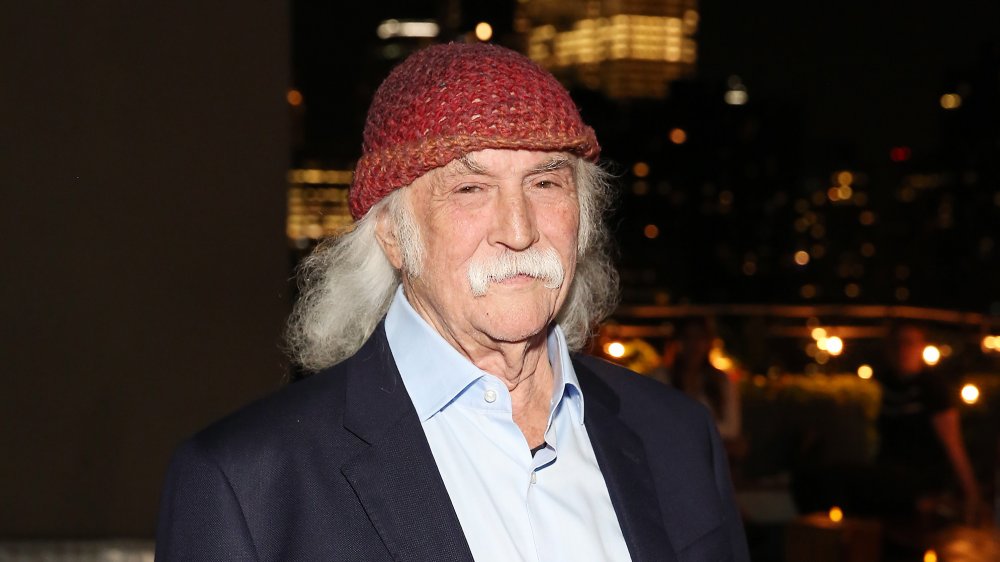 Monica Schipper/Getty Images
While many of the responses to David Crosby's tweet about Eddie Van Halen were not kind, some people suggested better language the Byrds founder could have used.
Testament guitarist Alex Skolnick suggested a more cordial approach: "I appreciate @thedavidcrosby too much for this to get in the way, but a much better answer would have been: 'I know he meant a lot to so many but his sound & style just weren't my thing.'"
Another user chimed in, calling out his rudeness, but also lending a guiding hand: "I can demonstrate how he could have answered WITHOUT being an a**hole: 'I don't care for the end product, it's just not my style. But there's no question at all about his talent and the revolution he brought to the whole industry.'" Crosby agreed, quoting the tweet with "Better."
A day after the original tweet that caused the uproar, Crosby gathered his thoughts and shared a clarification note. "Hendrix changed the world of guitar. Nobody else really ...look I get it ..many of you loved Van Halen ....and the one time I met he was nice ....and he was talented ...meh to me means I don't care that much ....and I don't ...doesn't mean he wasn't good ,he was but not for me." While Van Halen's music was not Crosby's favorite, it is uplifting to see Crosby understand Van Halen's influence as an artist.