The Truth About Little Richard And Jimi Hendrix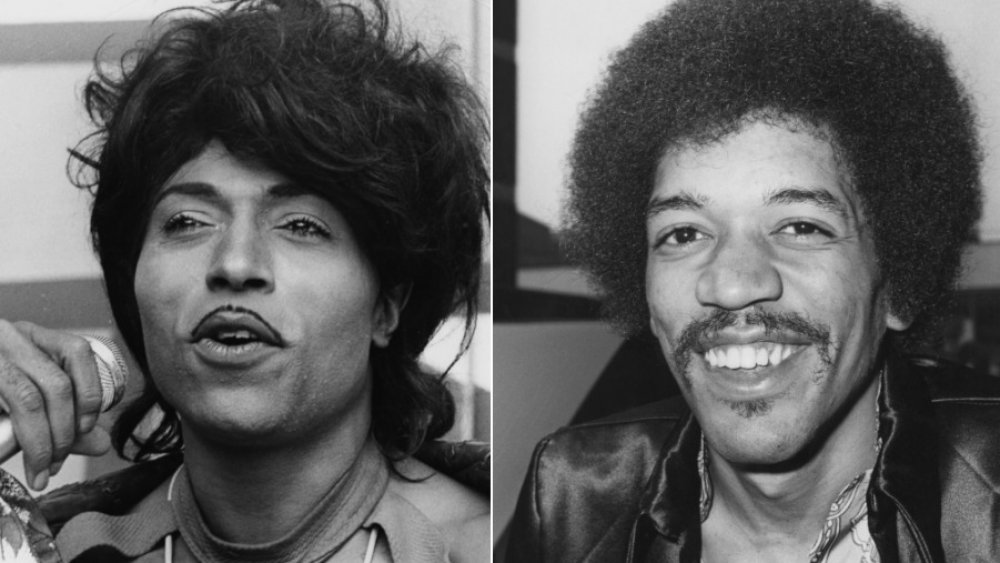 Rosemary Matthews/Getty Images
Rock and Roll icon Little Richard, real name Richard Wayne Penniman, died on May 9, 2020, at age 87, his former agent, Dick Alen confirmed to CNN. Alen said the cause of death was related to bone cancer, per the outlet.
Little Richard, who was beloved for hits like "Tutti Frutti" and "Jenny Jenny," to name a few of his popular tracks, left a lasting impression on the music community. From his unique, innovative sense of style to his rebellious personality, he was a pioneer of the rock and roll genre, as well as an inspiration to younger artists. Beach Boys alum Brian Wilson tweeted about his passing, "He was there at the beginning and showed us all how to rock and roll. He was a such a great talent and will be missed. Little Richard's music will last forever," while Rolling Stones star Keith Richards wrote, "There will never be another!!! He was the true spirit of Rock'n Roll."

Although the Georgia native was admired by many, he didn't get along with every musician. Just one example? There's a rumor that famed rocked guitarist Jimi Hendrix fell out with Little Richard after joining his band, The Upsetters, in the mid-'60s. 
Little Richard supposedly felt upstaged by Jimi Hendrix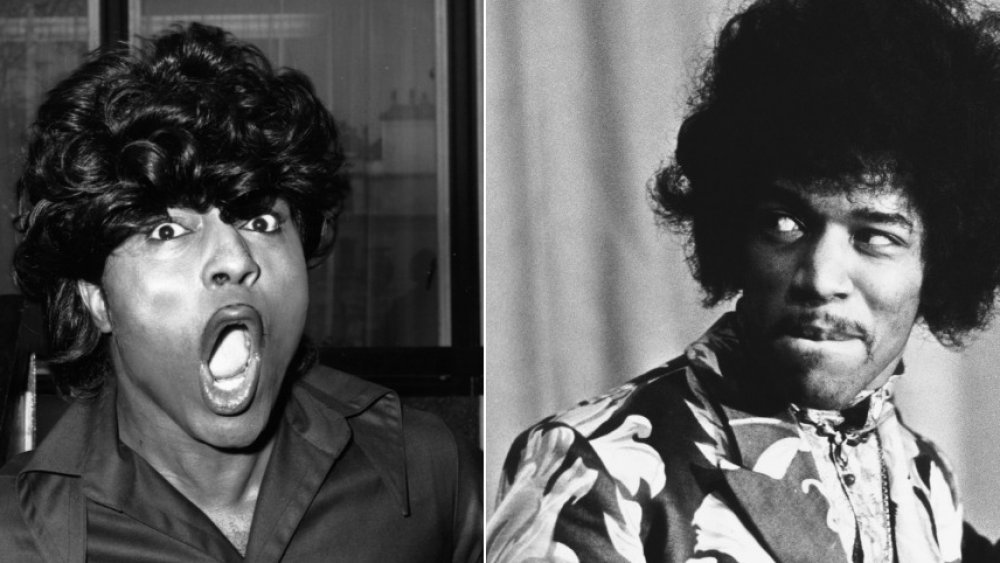 Keystone, Express/Getty Images
Jimi Hendrix, who led one of the most prolific careers in rock and roll history before his death in 1970, worked for Little Richard as an "Upsetter in 1964 and 1965, appearing on such records as I Don't Know What You've Got, but It's Got Me," The Washington Post noted. Hendrix — who went by Maurice James back then — didn't' get along with Little Richard due to his penchant for showing off, which makes sense considering he was wildly talented. 
Little Richard opened up about his former guitar player in a 1990 interview for Rolling Stone, recalling, "You know, we didn't know he could play with his mouth. One night I heard this screamin' and hollerin' for him! I thought they were screamin' for me. But he was back there playin' the guitar with his mouth." The musician added, "He didn't do it again, 'cause we made sure the lights didn't come on that area no more. We fixed that! We made sure that was a black spot!"
Graham Nash of Crosby, Stills & Nash confirmed Little Richard's frustration during a 2018 interview with SiriusXM's Paul Shaffer, remembering how he overheard the "Long Tall Sally" singer yelling at Hendrix backstage at a show. "I'm the king of rock and roll!" a frustrated Little Richard supposedly yelled at Hendrix.
Interestingly enough, Little Richard said he was never allowed backstage "to see him [Hendrix] after he made it," per The A.V. Club.