What Was Little Richard's Favorite Song He Ever Did?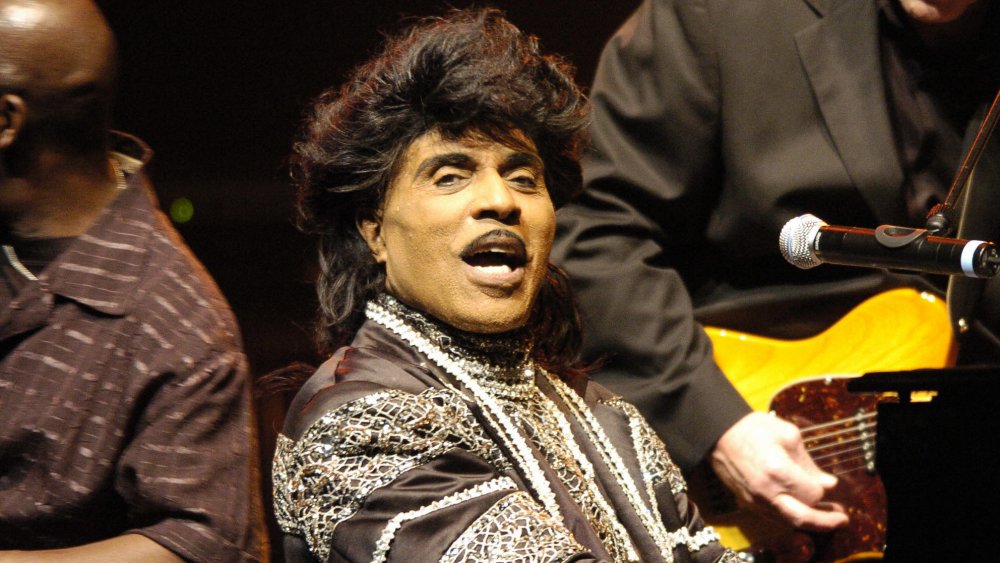 Stephane De Sakutin/Getty Images
We may receive a commission on purchases made from links.
David Bowie once said, "If it hadn't have been for him, I probably wouldn't have gone into music... That's why I got a saxophone." Elton John previously declared, "I didn't ever want to be anything else," after hearing this legend's music. KISS frontman Gene Simmons even tweeted, "A founding Father of Rock And Roll, his contributions simply can't be overstated."
Who could evoke such a strong response from some of the industry's biggest names? None other than Little Richard. 
Little Richard, born Richard Wayne Penniman, died on May 9, 2020 at age 87; Richard's son, Danny Jones Penniman, confirmed the sad news to Rolling Stone and his lawyer, Bill Sobel, said the cause of death was bone cancer. Considering his tremendous impact on the rock n' roll genre — and music as a whole — this loss is a major one. Fans and celebrities alike instantly flooded social media with tributes to the artist.
According to the New York Times, Richard once said, "A lot of people call me the architect of rock 'n' roll. I don't call myself that, but I believe it's true." For the record, he did reportedly call himself that — telling SF Gate in 2003, "I created rock 'n' roll! I'm the innovator! I'm the emancipator! I'm the architect! I am the originator! I'm the one that started it!"
Regardless of who first said it, he was an architect indeed, so let's take a look back at what may have been the talented singer's favorite music he ever did.
Little Richard knew he 'really made [songs] hits'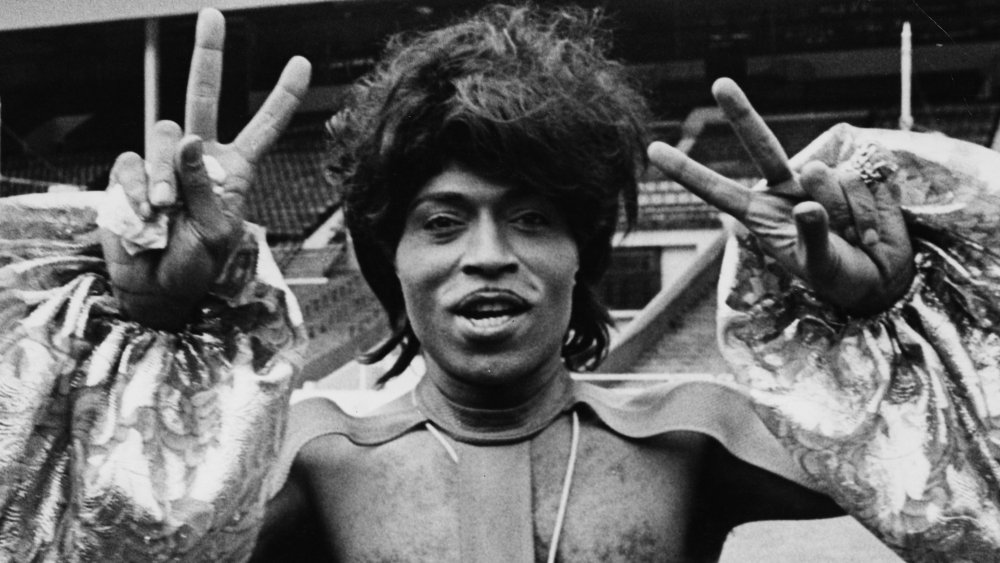 Rosemary Matthews/Getty Images
It's near impossible for fans to pick a favorite Little Richard song, so imagine how tough it must've been for the artist himself. As such, there's no simple answer here. Per Rolling Stone, Richard once reflected on his 1956 hit "Ready Teddy," saying he was brought lyrics and worked his magic: "I made up the melody and at the time I didn't have sense enough to claim so much money, because I really made them hits. I didn't get the money, but I still have the freedom."
There was also "Good Golly Miss Molly," his final Top 10 hit, per the New York Times. Fans can't forget "Long Tall Sally" either. In an interview with SF Gate, Richard not only admitted his first tour was his "favorite," but said of the latter track, "The banging the piano took it all. That whooping the piano just really got it."
But you can't talk about Little Richard's music without shouting out his first big hit: "Tutti Frutti." According to Rolling Stone, he actually came up with the catchy chorus in the least likely place: "I was washing dishes at the Greyhound bus station at the time." He told the magazine in 1990 that the song united people from varying backgrounds: "'Tutti Frutti' really started the races being together. From the git-go, my music was accepted by whites."
All in all, Little Richard was no stranger to success. So, what inspired his biggest hits anyway?
Little Richard's gospel roots were woven into his music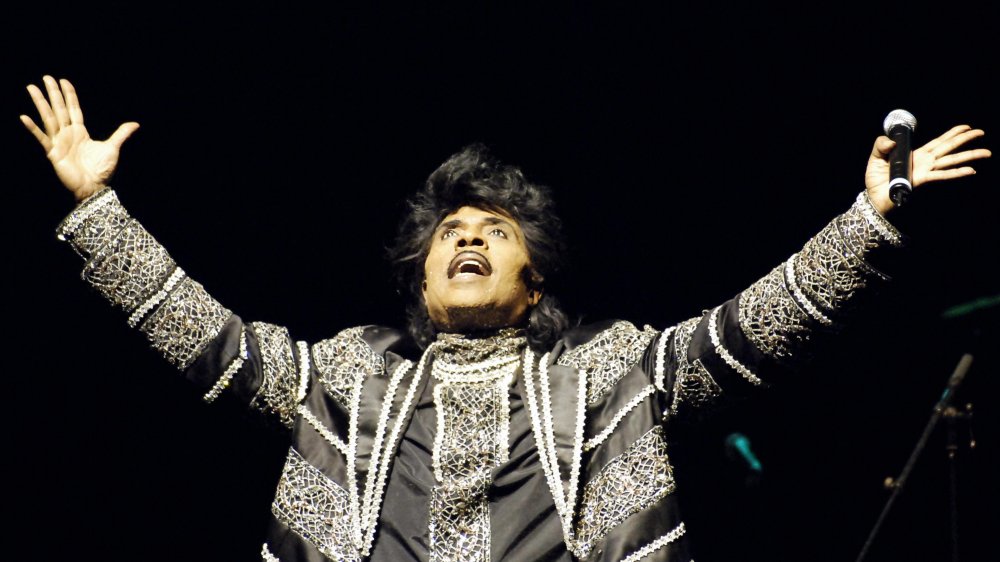 Stephane De Sakutin/Getty Images
Little Richard reportedly grew up surrounded by uncles who were preachers and that faithful spirit never truly left him. Little Richard told Rolling Stone in 1970, "I believe my music is the healin' music... It uplifts the soul, you see everybody's movin', they're happy, it regenerates the heart and makes the liver quiver, the bladder splatter, the knees freeze."
The style of his hit "Tutti Frutti" was also inspired by his religious upbringing, telling the magazine in the same interview, "Well, you know I used to play piano for the church... So the style has always been with me but I had never introduced it for the people to hear... I admired [other artists], but I always had my little thing I wanted to let the world hear, you know."
Furthering this focus on his faith, he released a gospel album called God is Real in 1959. According to BuzzFeed News, Richard even became an ordained minister. Per Rolling Stone, John Lennon of The Beatles once said, "He used to read from the Bible backstage and just to hear him talk we'd sit around and listen. I still love him and he's one of the greatest."
Whether his God is Real album was his favorite is impossible to confirm, but clearly it was close to Little Richard's heart. And it seems safe to say his other music was as well. His legacy will continue to be felt for years to come.