This Was John Lennon's Least Favorite Song He Ever Did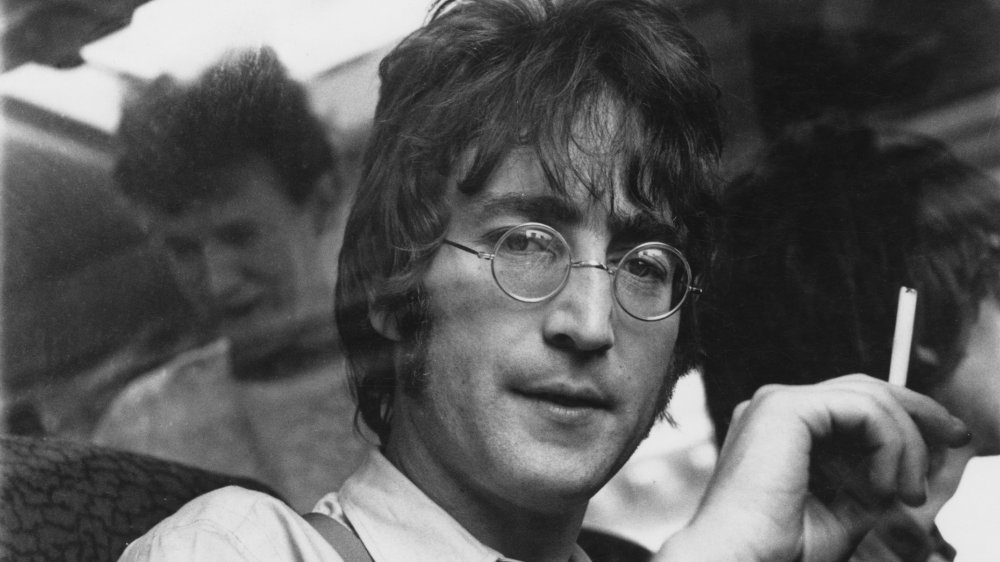 Jim Gray/Getty Images
Ask almost anyone who they think are the most important songwriters in pop music history — or the history of music, in general — and you'll likely hear the name John Lennon included on that list. Before he was shot and killed by disturbed fan Mark David Chapman, Lennon managed to have a hand in composing nearly 100 songs from The Beatles repertoire and many more during his own solo career, per the Chicago Tribune. Lennon was reportedly the maestro behind masterpieces like "Help!," "Strawberry Fields Forever," and "I Am the Walrus." However, with that many songs under his belt, Lennon was bound to have a least-favorite tune of his own — and indeed, he did. 
So which song had soured for Lennon, and why? It looks like a decades-old interview from Rolling Stone might have the answer. According to the songster himself, the reason he disliked the track was pretty simple: He says he ripped it off of another artist!
John Lennon called his least favorite song a 'knock-off'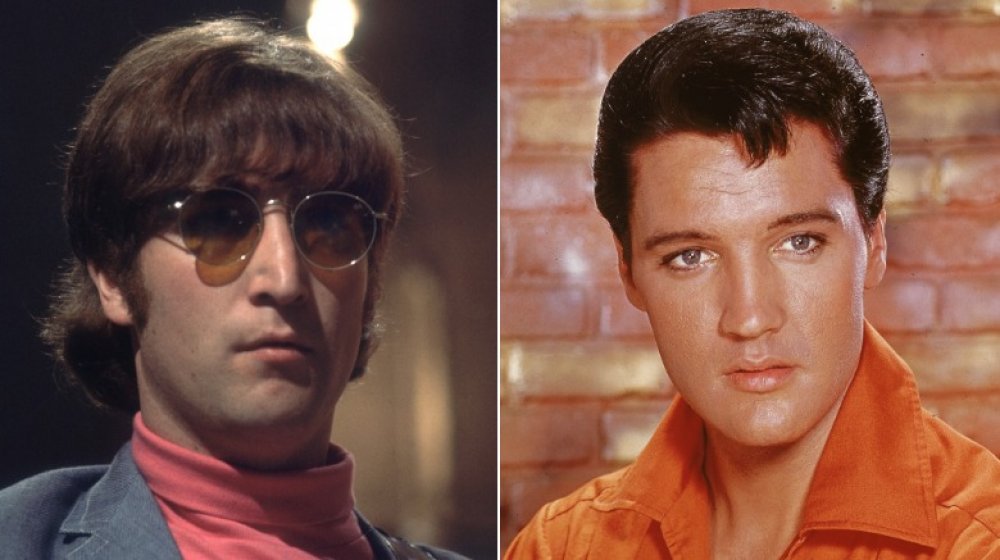 Hulton Archive/Getty Images
According to John Lennon, "Run For Your Life" was directly influenced and inspired by Elvis Presley's 1955 B-side "Baby Let's Play House." The latter was a slightly modified cover of a 1954 song by Arthur Gunter about a boy pining after a girl. The cue that Lennon took for "Run For Your Life," however, took a much darker turn.
Lennon reportedly said that a specific line from Presley's tune caught his ear: "I'd rather see you dead, little girl, than to be with another man." The Beatles track was written around that line, Lennon told Rolling Stone in 1970. 
It shows: "Run For Your Life" is about a man who tells his girlfriend he will kill her if she's ever unfaithful. (Not really a subject that ages well, to be honest.) The fact that fellow Beatle Paul McCartney referred to the song as a bit "macho" is perhaps a bit of an understatement.
"I never liked Run For Your Life, because it was a song I just knocked off," Lennon told the music mag. Luckily for him, that infamous tune, which was released in 1970 as part of the album Rubber Soul, was far from the last song Lennon would pen. While his life was cut too short too soon, the songwriter would go on to churn out memorable hits for nearly a decade until his untimely death on Dec. 8, 1980.