The Real Meaning Behind Brandy's Borderline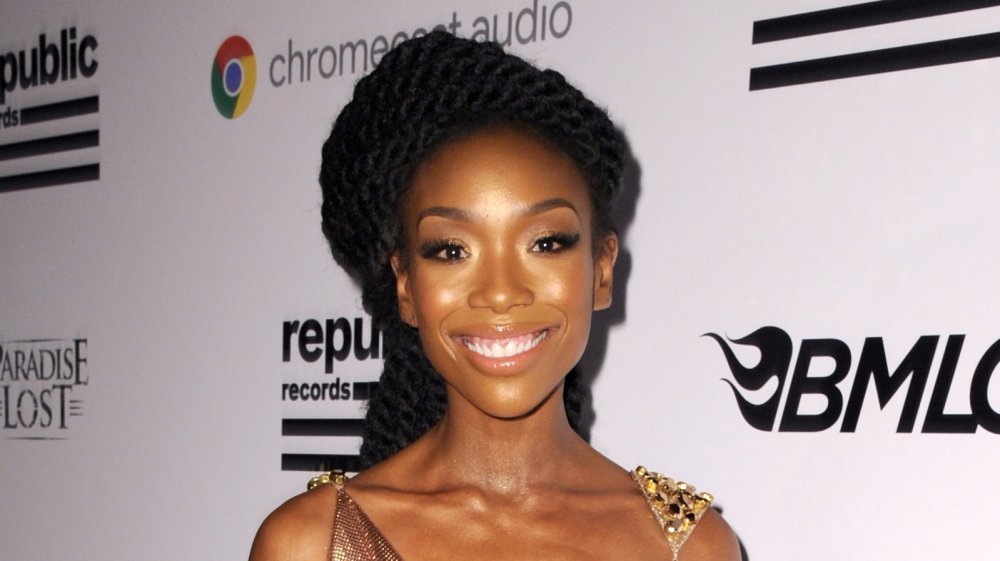 Joshua Blanchard/Getty Images
Brandy Norwood's career took off when she was a teenager, and from there she hasn't looked back. Her self-titled debut album was released in September 1994, and featured her hit tracks "I Wanna Be Down" and "Baby." At 15, Brandy slowly reached the top 20 of the Billboard, and by 1996, her album went four-times platinum after selling six million copies worldwide, per the Recording Industry Association of America. Almost three decades later, Brandy was making grown woman R&B hits on her LP, B7. The LP released in July 2020, marked Brandy's seventh studio album, and her first since her 2012 project, Two Eleven.
Although we may remember Brandy's playful but serious feud with Monica on "The Boy Is Mine," and fondly think back on her character's teenage love affairs on Moesha, Brandy's musical content digs deeper into the emotion of love on B7. Frankly, her favorite song on the album, "Borderline," may mean much more than you think.
Brandy looks to start a conversation with her B7 album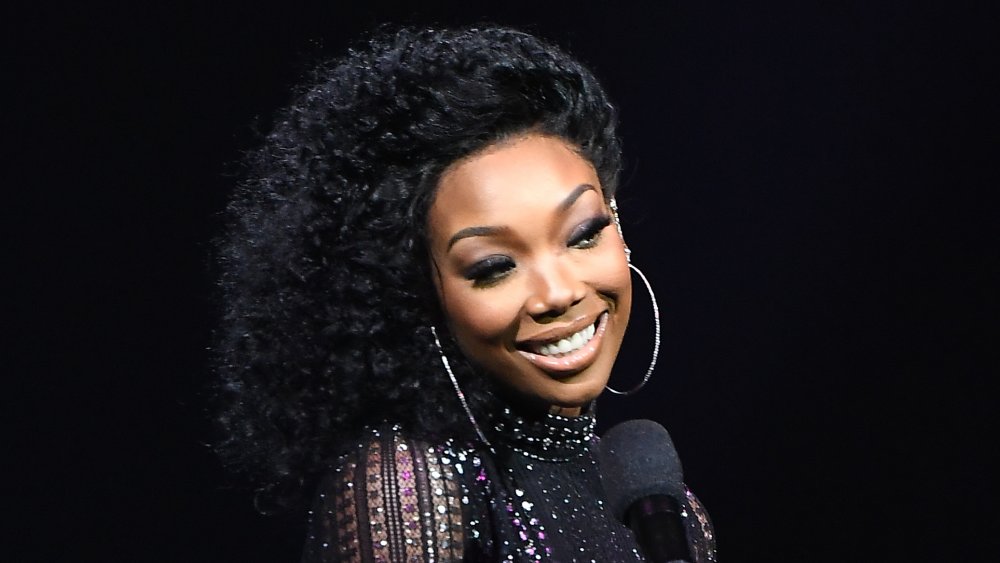 Paras Griffin/Getty Images
In the process of making B7, Brandy Norwood's muse was her 2004 Afrodisiac album. According to the singer, the abstract album was inspired by Grammy winning-songwriter and B7 producer LaShawn Daniels, who died in September 2019 in a car crash, per The New York Times. "He encouraged me to write my own lyrics: 'What story do you want to tell? What do you need to heal from?'" she told the New York Post. "From there, songs poured out of me."
On B7, Brandy opens up about her love life, heartbreak, and her personal battle with depression. To overcome her trauma, Brandy says she turned to therapy, prayer, journaling, and meditation. In her "Borderline" visual, she touches on the correlation between romance and mental health as she sits in a straitjacket in a padded room. The video ends with the message, "You are not alone!"
Brandy told The Grio that her intention was to use her art to spread awareness about mental health, particularly in Black communities. "'Borderline' is about me in an experience where I fell so hard for someone that was just unavailable to me ... [It's] a very hard thing to experience when you fall in love all alone," she explained. "I really had to tell a story that was deep, that I experienced, that was true to me but that I did overcome in the video."

If you or someone you know is struggling with mental health, please contact the Crisis Text Line by texting HOME to 741741, or call the National Alliance on Mental Illness Helpline at 1-800-950-NAMI (6264).