Here's How Much Vernon Davis Made In The NFL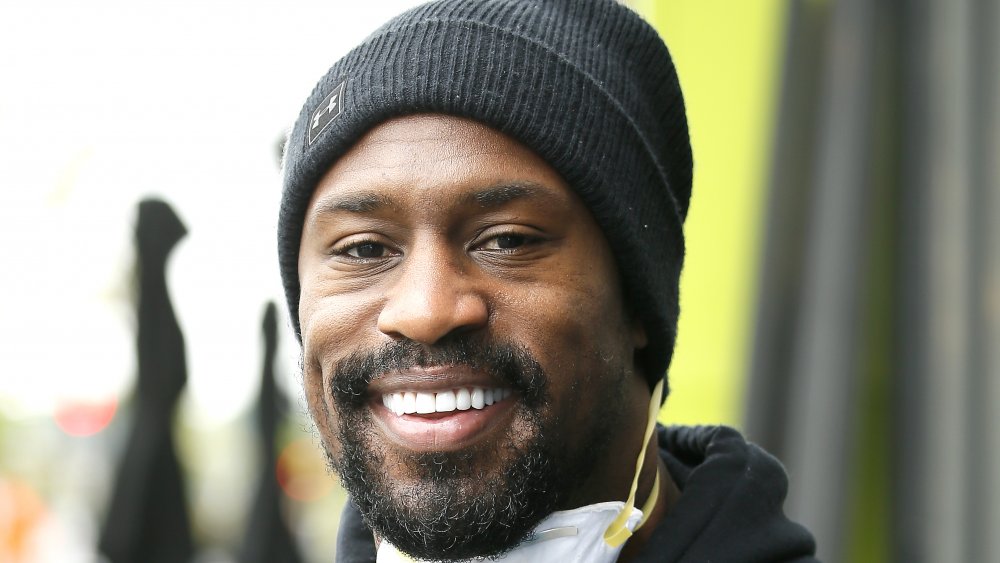 Paul Morigi/Getty Images
With the 2020 NFL season underway, many eyes have been on the star players — among them Tom Brady, who is just a few years short of retirement and brought the Tampa Bay Buccaneers back to the forefront of the sport. Brady, who previously played for the New England Patriots for $15 million a year, is now making big bucks as the Bucks' quarterback with a $50 million contract, as per CBSSports.com.
Then there are also with those players who are not on the field for the 2020 season. It is the first without Vernon Davis, who announced his retirement in February 2020, according to NFL.com. Davis, who played tight end for the San Francisco 49ers and the Washington Redskins, has instead made his way to the ballroom on Dancing with the Stars. According to Variety, he may have signed a check of at least $125,000. (The most celebs can earn on the show is $295,000, the outlet reported.) While that certainly is a hefty paycheck for most, it's much less than what Davis was accustomed to in the NFL. 
Vernon Davis made millions playing football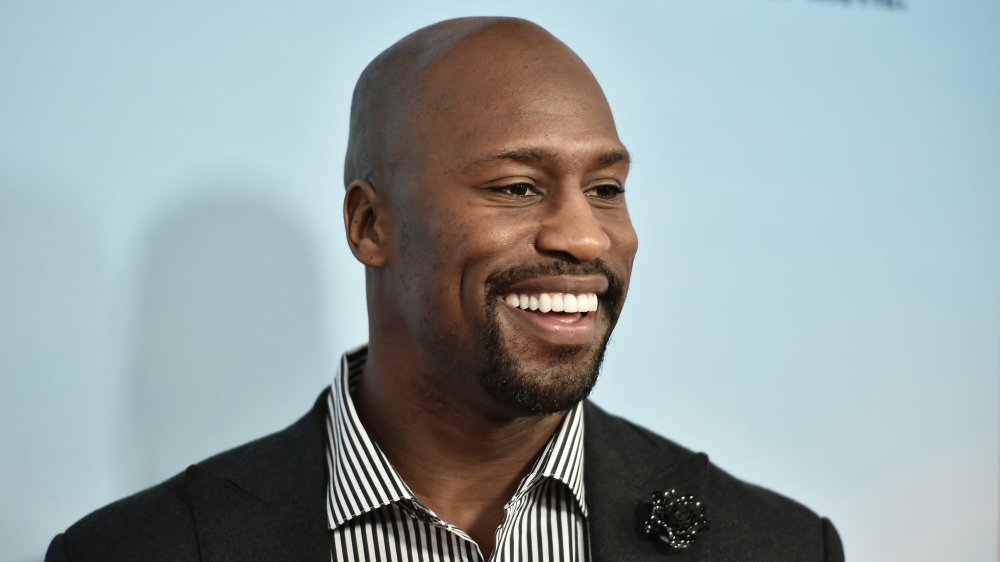 Steven Ferdman/Getty Images
According to Spotrac, the veteran football player earned $78,681,846 over the course of his 14 seasons. Most of those years, and earnings, were with the San Francisco 49ers, which paid him a sum of $59,091,405, including bonuses. One brief season with the Broncos earned Vernon Davis $2,477,941 and his last few years with the Redskins made him $17,112,500, as per the site. According to Celebrity Net Worth, Davis was the NFL's top paid tight end when he was first drafted by the 49ers and signed a five-year $23 million contract. At the time, Bleacher Report commended his patience in the contract process and casual attitude toward the dollar signs. 
"Being the highest-paid tight end at my position says a lot but when it comes down to it I'm not playing the game for money. It's about passion," Davis told Bleacher Report in September 2010, after his impressive deal with the 49ers. "I didn't let it get to me because the only thing I could focus on is football. One thing about me once the season starts, I'm 100 percent football and that's all." He did say that he and his grandmother "prayed" about it, though. 
His earnings in the league contributed to his eventual net worth of $16 million, and these days he can be spotted being light on his feet — but on the dance floor instead of the field.