The Sad Truth About Young Bae's Relationship With Her Father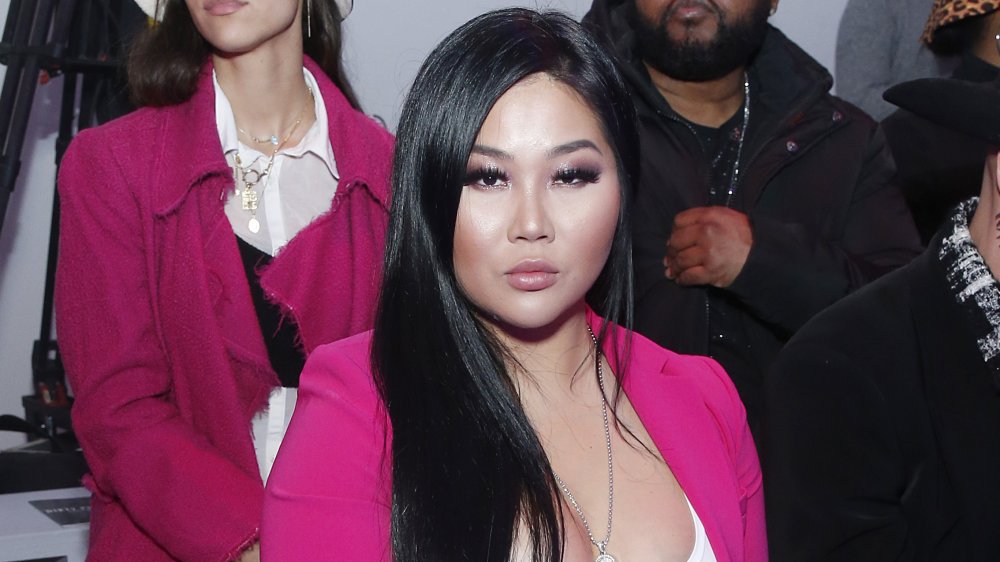 John Lamparski/Getty Images
Young Bae is one of the breakout stars of Black Ink Crew: New York. The South Korea native has been transparent about her journey to the States at the young age of 22. She made the big move to follow her dreams of being an artist — but her story isn't all glitz and glamour. On the show, she opened up about the sad truth regarding her relationship with her allegedly abusive father, a story she also detailed in her Diamond Tattoos bio. Living with her mom and sister, the three became homeless to escape her dad. As a child, Bae was recognized as a talented artist. Once she finished high school, she went to art school in Korea, her bio states.
Bae always had her sights set on a life in New York City. In an interview with AsAmNews, Bae shared how her admiration for the Big Apple inspired her to relocate despite having no money. "When you think of NYC you think of art. I didn't know what NY was all about, but I knew it was an artist's city and I had to be there," she revealed. Once she was cast on Black Ink Crew, Bae used the opportunity to share her story and inspire anyone that she could. While on the show, the tattoo artist has shared her marriage, divorce, and the birth of her son, Niko. But it was her emotional meeting with her estranged father that captured the attention of viewers. 
Young Bae confronted her father about his alleged physical abuse
In Season 6 of the show, viewers learned more about Bae's history with her father. The VH1 star took some of the shop employees with her on a trip to South Korea to find her mother. While there, Bae's mother revealed that her father had found her. It was then that it became known how Bae once lived in shipping containers with her mother and sister after running away.
In Season 8, the show's producers organized a sit-down meeting with her father. Bae became emotional after seeing her father for the first time in years. After minutes of awkward silence, Bae's father asked her if she still hates him. Bae then went off and confronted him with claims that he beat her, her sister, and their mother every day. Bae ended up shouting at her father and throwing the table between them. Her father then started shouting at show producers before he stormed out.
Bae took to Instagram in 2018 to share why she chose to share her story on the show. "It was hard for me to put my life out there," she explained in the caption of the childhood photo of her and her mother. "I know some would not understand, some would question me, some would feel bad for me etc... but I did this to support the Little MEs out there who is feeling helpless, doing dumb sh*t just cause they feel worthless about themselves." 
If you or someone you know is dealing with domestic abuse, you can call the National Domestic Violence Hotline at 1−800−799−7233 or TTY 1−800−787−3224. You can also find more information, resources, and support at www.thehotline.org.