Bert Kreischer: How Much Is The Comedian Worth?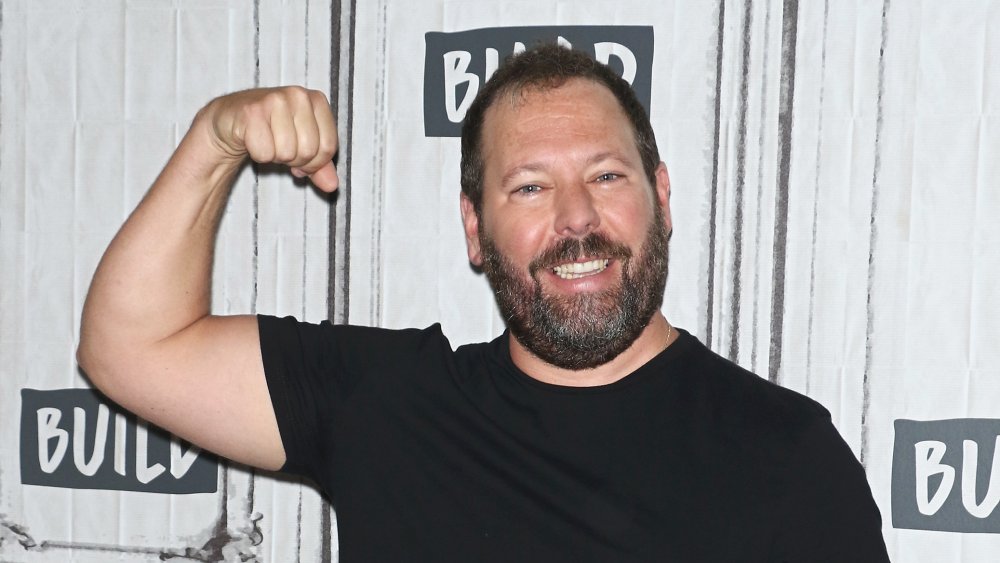 Jim Spellman/Getty Images
If you were to scroll through Netflix's Top 10, you'd likely notice The Cabin with Bert Kreischer among that list. As of mid-October 2020, the comedic reality series is nestled in at spot number 6 for the moment's most popular programs. But just in case you're not yet familiar with this show that's clearly gaining popularity quickly, here's the synopsis of The Cabin, straight from the streaming service itself: "Fast-living comic Bert Kreischer heads to a cabin for some self-care and invites his funny friends to join his quest to cleanse his mind, body and soul."
Among those famous friends are Black-ish's Anthony Anderson, Keeping Up with the Kardashians alum and Olympian Caitlyn Jenner, funny lady Nikki Glaser, and Big Bang Theory staple Kaley Cuoco. The episode descriptions for The Cabin tease ax-throwing, goat-milking, and something called "scream therapy." No wonder people can't stop watching this attention-grabbing series! Not only is it an eclectic-yet-great cast, but the activities sound like ones you won't be able to look away from.
While Kreischer is riding high on his Netflix success, you may be wondering how much money he's made. So without further ado, let's dive into the funny guy's net worth.
Bert Kreischer's busy, busy lifestyle makes him millions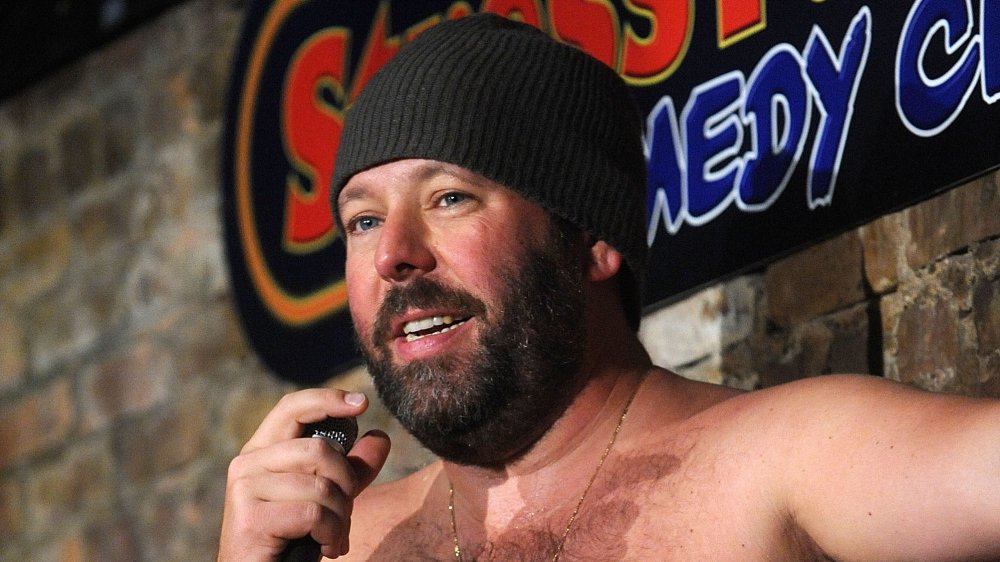 Bobby Bank/Getty Images
In the very first episode of The Cabin with Bert Kreischer, the title star introduces himself as follows: "My name's Bert Kreischer. I'm a father, a husband, and a stand-up comedian. And I jam way too much into my days." Kreischer recaps just a snippet of his schedule — doing comedy, helping his two kids with their homework, chugging a beer (or three), eating veggie burritos, traveling to New York City, recording podcasts, doing bicep curls, and attending sports games. Basically, he's a busy, busy man!
That hectic lifestyle is what sparked his desire to go away to a cabin to film this Netflix show — he's a modern-day Henry David Thoreau, if you will. But Kreischer's show about soul-cleansing isn't his only Netflix material. He's got three separate stand-up specials available for viewing: Bert Kreischer: Secret Time, Bert Kreischer: Hey Big Boy, and Bert Kreischer: The Machine.
Given this always-on-the-go mentality, Kreischer has got to be raking in some big bucks, right? That'd be correct — Celeb Net Worth clocked him at $3 million as of 2019, while Wealthy Persons estimated a more recent figure of $5 million as of May 2020. Either way you slice it, the man is a millionaire. And given the instant popularity of his new show, this is likely just the beginning for Mr. Kreischer's lucrative funny business.