Bachelorette Star Dale Moss Reveals Eyebrow-Raising Career Aspirations
The 16th season of The Bachelorette started with a bang, with Clare Crawley striking an "electric connection" with contestant Dale Moss (via ET). But recent news about Crawley's favorite contestant could be a red flag.
Speaking with Midco Sports Network in June 2020, the former NFL player revealed his plans for the future. "Currently, I am a model with Wilhelmina International and a sports and entertainment host. That's always been one of my focuses. I think how Ryan Seacrest has built a brand and really an empire is amazing, and I would love to model my career after him."
The Bachelorette is a great media platform for a model/actor seeking visibility, so Moss's confession to Midco Sports Network is a little unsettling. It's potentially heartbreaking for Clare, who appears to be completely smitten with Moss.
Crawley described her instant bond to ET; "That feeling that I've never felt before... just standing in front of a man, connecting on that level, and it being electric between each other – I've never felt that instantly like that before."
So what do Dale's career aspirations mean for Clare? Read on to find out!
Is Dale Moss another Jed Wyatt?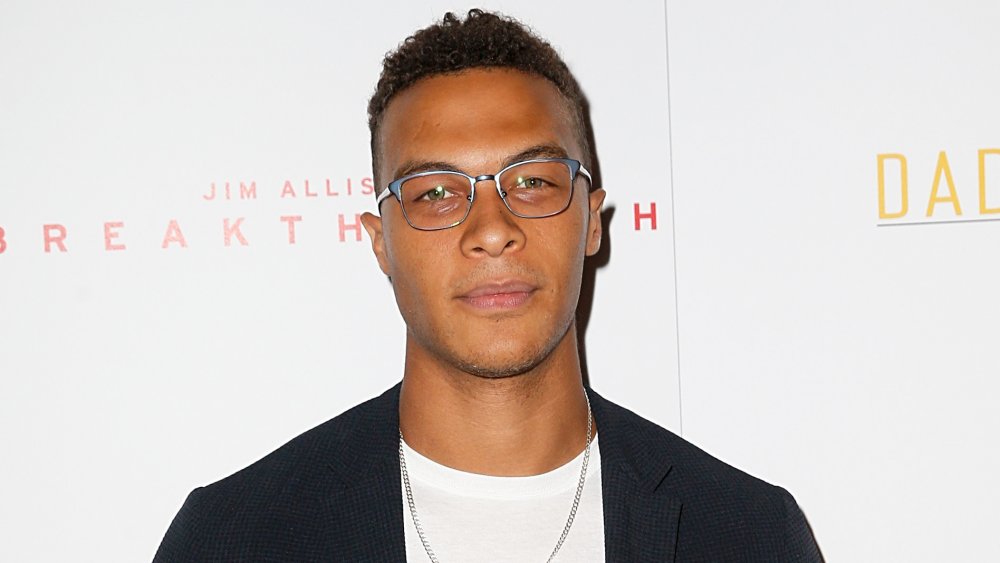 Dominik Bindl/Getty Images
The reality TV franchise has a history of contestants more interested in fame than love. The Moss Midco Sports Newtork interview raises eyebrows because Bachelor Nation has seen such phony bachelors/bachelorettes.
For example, Hannah Brown chose shady singer Jed Wyatt instead of Tyler Cameron. Millions screamed at their TVs as she dumped Cameron for Wyatt, whose claim to fame was a jingle for a dog food commercial! Is Moss another Jed Wyatt, who later admitted that he only agreed to appear on The Bachelorette to advance his music career?
Despite the recent interview news, we believe the former NFL player is on the level, and he honestly has strong feelings for Crawley. Us Weekly confirmed that Tayshia Adams would be joining the series as a second lead after Crawley left the show only two weeks into filming! If Moss was only in it for fame, hopefully he wouldn't let Crawley leave The Bachelorette after two weeks on a false promise of love. Per Us Weekly, Moss is devoted to his family and he's a Global Ambassador for the Special Olympics. Moss might want a career in entertainment but it's clear he signed up for The Bachelorette for the right reasons.