Everything We Know About Clare Crawley Possibly Getting Replaced As The Bachelorette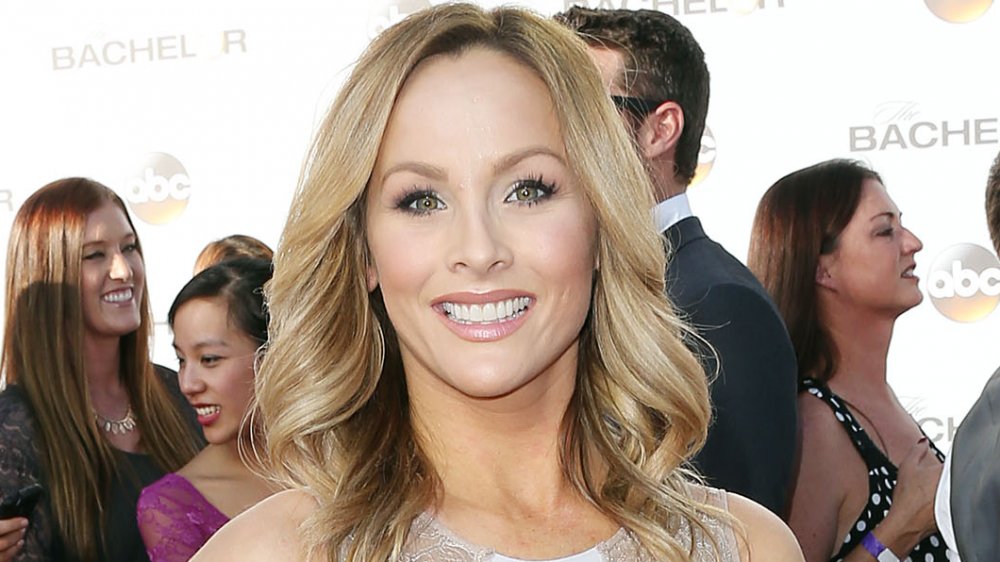 Frederick M. Brown/Getty Images
Usually, when someone is chosen as the lead for The Bachelor or The Bachelorette, they jump into filming soon after. However, after Clare Crawley was announced as the Bachelorette, filming for her season was delayed by coronavirus. Clare was supposed to start filming in March 2020, but she actually started filming her season in July 2020, according to People. Now, the internet is buzzing that Clare isn't even the Bachelorette anymore, which, as of this writing, hasn't been confirmed by ABC or production. However, there are many different stories circulating.
On July 31, 2020, Us Weekly reported that producers reached out to contestants who "had been vetted for Clare's season but were ultimately not cast to film." A source told the outlet: "When producers reached back out, out of the blue, it was very apparent that something had happened with production." It was unclear what that "something" could have been, but then another shocking rumor emerged.
On July 30, 2020, Life & Style magazine claimed that Clare sent home a few contestants, but she didn't want to continue filming because she already felt like she found the right guy for her. For that reason, Bachelor alum Tayshia Adams is reportedly on standby to replace Clare as the lead. A source told Life & Style that producers want to "match [Tayshia] up with the bachelors who are left."
The outlet reported: "Execs hope the guys will still want to participate" with Tayshia as the lead since "it took them time to test them all for COVID and they've already been quarantined ..." But there's more to the story. 
Clare Crawley might have already found love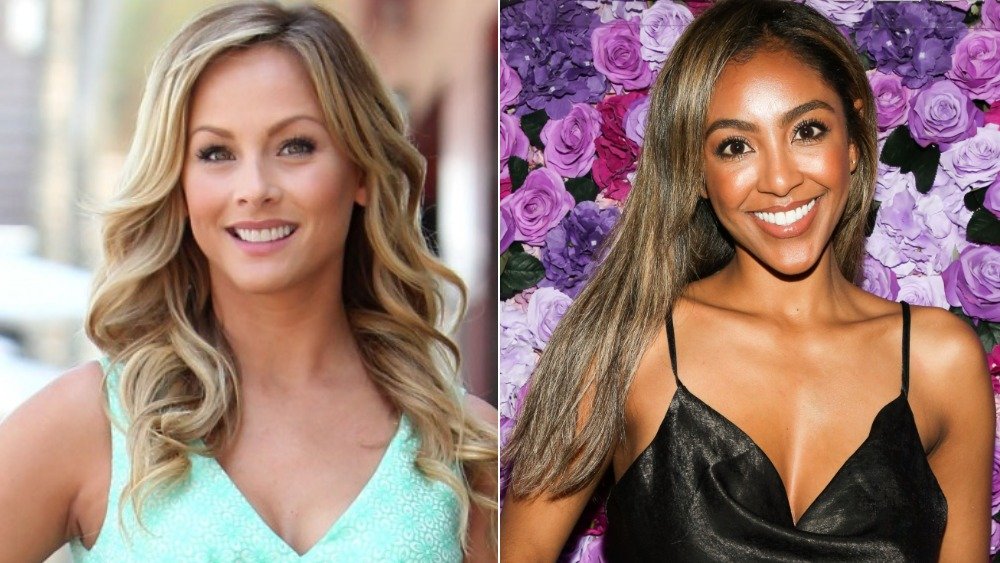 David Buchan, Paul Archuleta/Getty Images
In early August 2020, Life & Style reported that after two weeks of filming, Clare Crawley had her heart set on Bachelorette contestant Dale Moss. An insider said that they "won't say exactly when cupid struck," i.e. people are wondering if they were in contact prior to filming the season. Reportedly, Clare wanted to quit the show because she had "already fallen in love" with Dale. Apparently, the production team was "blindsided" because Clare reportedly "refused to come out of her room" to film. 
Normally, Bachelor franchise leads have no idea who the contestants on their season will be, but thanks to the coronavirus-induced pause in filming, Clare had an idea of who would be stepping out of the limo. In June 2020, she admitted to Rachel Lindsay and Becca Kufrin on their Bachelor Happy Hour podcast that she Googled the contestants, remarking, "Obviously. What woman wouldn't, are you kidding me?" She added, "I will say this. At first, I really didn't. I really did not and it was because, I don't know. I just kind of felt like I want to get to know them and regardless ..."
She continued: "I will say, I have looked a little bit." Clare shared, "... [T]here are some things where you can kind of tell people's lifestyles from their Instagram stories, and I see some that are, like, not really my vibe, and others where I look at them and I'm, like, 'Oh that's hot. I can't wait to meet that guy. I hope he's on the season.'" But, did she slide into any DMs? That's a question right now. 
'Bachelor' insiders have weighed in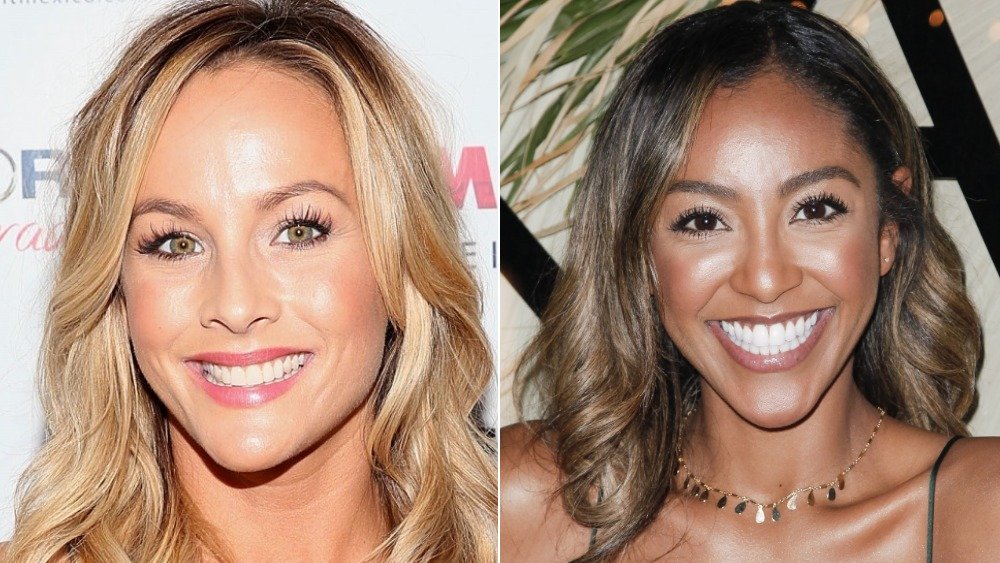 Jesse Grant, Tibrina Hobson/Getty Images
On July 29, 2020, Bachelor expert and king of spoilers Reality Steve reported that Dale Moss received the first impression rose from Clare Crawley on night one of filming. He also shared a screenshot from a Reddit post, saying, "I cannot confirm with 100% certainty if it's true yet, but if you ask my opinion, I think there is some serious validity to it based on what I'm hearing now."
The Reddit post claimed that Tayshia is already quarantining at the resort where filming will take place and production took away her phone on July 31, 2020. The post also said that some guys who Clare eliminated will be called back to film with Tayshia.
On Aug. 1, 2020, Reality Steve had an Instagram Live session with Demi Burnett, who appeared with Tayshia on Colton Underwood's Bachelor season and Bachelor in Paradise season 6. Demi said that she tried to get in touch with Tayshia after the rumors started circulating, but her messages "turned green," indicating that Tayshia's phone was probably turned off, which would make sense if she was filming. 
In contrast, it seems like Clare already has her phone back, which could indicate she's done filming.  On Aug. 3, 2020, Entertainment Tonight shared a screenshot of Clare's Twitter likes, which included a tweet from 11 hours prior that said "I'm sure many would be thrilled with Tayshia, too!"
As Chris Harrison loves to say, this might actually be "the most dramatic season yet."