Why Gloria Estefan Told Her Daughter Not To Come Out To Her Grandmother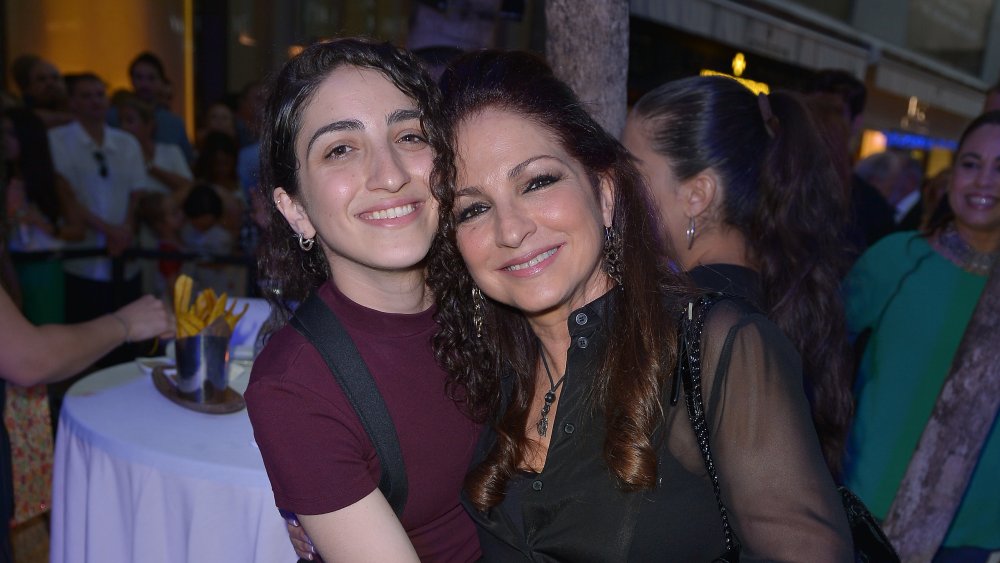 Johnny Louis/Getty Images
Emily Estefan did not have the easiest coming out process to her family, and she opened up about why on the Oct. 14, 2020 episode of Red Table Talk: The Estefans. Surrounded by her famous Cuban-American mother, singer Gloria Estefan, and cousin, television host Lili Estefan, Emily shared that she was at first "afraid" to completely be herself in front of her family.
"Emily asked me if I thought she might be gay," Gloria recalled about a car ride with her husband, Emilio Estefan, and Emily, who was 21 at the time. Emily remembered, and noted she was really struggling with her identity at the time. "When I asked you that question, it was like testing the waters. I was afraid," she confessed. "I was having conversations in my head, trying to figure out who I am, what is this, where do I fit?" Gloria admitted she and Emilio had an inkling about their daughter's sexuality as she was growing up. 
Emily publicly announced her sexuality in 2017, when she reposted a loving photo and note from girlfriend Gemeny Hernandez. "I love you. Each and every word you write elevates me," she gushed.
While Emily's famous parents were glad to see their daughter happy, they had a heavy concern when it came to telling Emily's grandmother. In fact, they forbade Emily from telling Gloria's mom the news at all. Here is why Gloria Estefan told her daughter not to come out to her grandmother.
Gloria Estefan was worried about her mother's health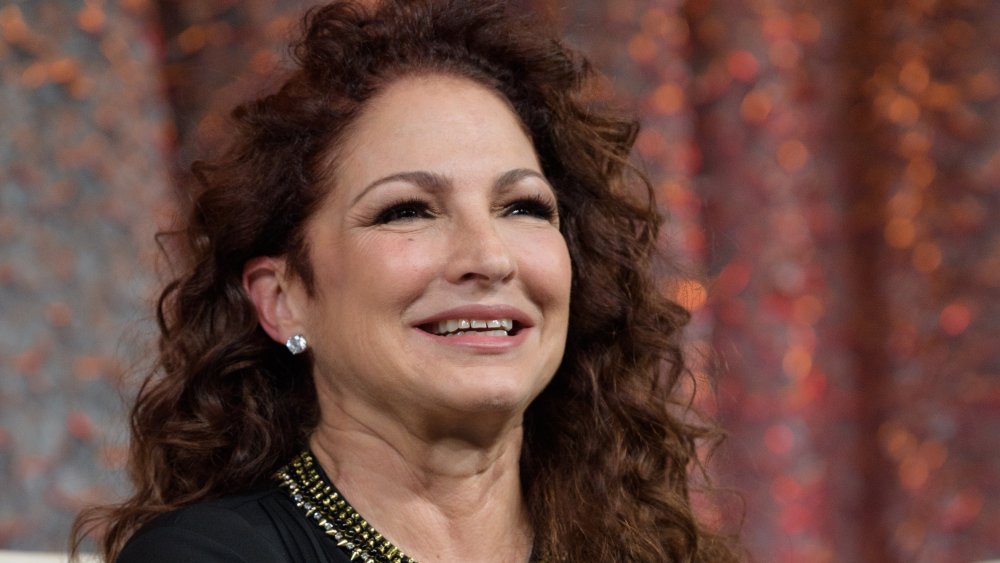 Jason Koerner/Getty Images
Gloria Estefan wants what is best for her family, even if the decision is controversial. "I was trying to protect both my ailing mother from any shock that would affect her health and Emily from anything that could harm their relationship," Gloria explained at the table. The Grammy Award-winning artist admitted to later regretting keeping the secret from her mother, who died at the age of 88 (per the Miami Herald) in 2017.
Emily Estefan said she was originally "hurt" by her mother's reaction. "I was like, 'Hey, I'm in love with this girl,'" Emily told her mom. "The first thing you said was, 'If you tell your grandma and she dies, her blood is on your hands.'" While she was frustrated at and "not ready" for the situation, Emily said she understood that her mom was "coming from a place of love and protection."
Emily will never know how her grandmother would have reacted to her sexuality, and she's learning to accept the unknown. "Many of the people around me that love me have told me they knew. But in my heart, my grandmother and I were so close but I'm really not sure," the rising star told Entertainment Weekly. "But that's part of life too — you don't get every answer that you want."